Centre asks IITs to open wellness centers to prevent suicides
Centre asks IITs to open wellness centers to prevent suicides
Written by
Siddhant Pandey
Oct 08, 2019, 08:40 pm
2 min read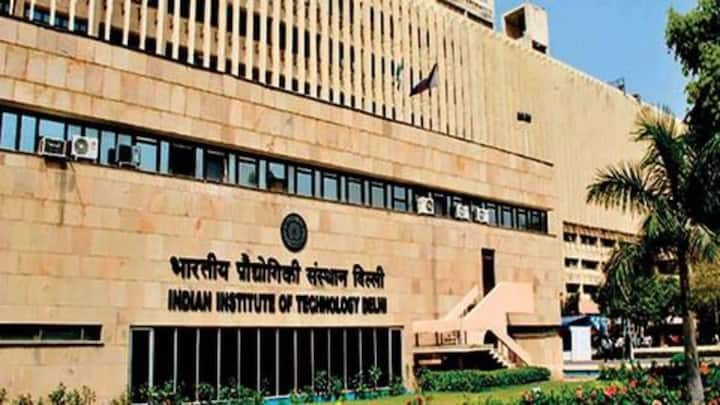 The Indian Institutes of Technology (IITs) have long been the academic dream. However, getting into the country's most coveted institute is as tough as it is stressful, as aspirants go through back-breaking preparation to crack JEE Advanced. Surviving the institute's tough curriculum is yet another challenge, evident by students dropout rate and unfortunate suicides. Hence, the Centre is introducing counseling plans for IITs.
MHRD devised plan to help students cope with high pressure
According to The Print, the Ministry of Human Resource Development has urged all IITs to mandatorily open wellness centers and seek the services of professional counselors to help students deal with the institutes' high-pressure environment. A senior official, who chose to remain anonymous, said the plan was presented before all premier technology institutes at the IIT Council which concluded last week.
'IITs asked to ensure wellness centers, professional counselors'
The official, who was reportedly present at the meeting, told the publication, "Yes, the matter was discussed at the IIT Council meet and all the IITs have been asked to make sure that they have wellness centers and professional counselors."
Scheme likely to be rolled out by November
Although some IITs do have wellness centers, including the institutes in Delhi, Mumbai, and Madras, the official said the Ministry has now instructed all 23 IITs to adopt the scheme, likely to be introduced by November. Furthermore, the Ministry is planning to extend the service of over 300 counselors, including private partners, to other higher education institutions across the country through an online mechanism.
From stressful entrance coaching to increased pressure at IITs
Apart from the high-stress environment, students face a host of issues. A language barrier is among the biggest concerns for students who do not hail from English-medium institutions. An IIT Professor told The Print, "They already come from high-pressure environments- first, coaching classes, the pressure to crack JEE Mains, then Advanced, and then finally getting into an IIT puts more pressure on them."
26,467 students killed themselves between 2014-2016
Earlier this year, an IIT-Hyderabad student, Mark Andrew Charles (20), hung himself and left behind a heart-rending suicide note, underlining a lack of emotional support at IITs. However, it's not just the IITs. Government data reveals that between 2014 and 2016, 26,467 students killed themselves in the country. Additionally, 2,461 students dropped out of IITs in the past two years.