mAadhaar app: How to add profiles of family members
mAadhaar app: How to add profiles of family members
Mar 14, 2019, 12:10 am
2 min read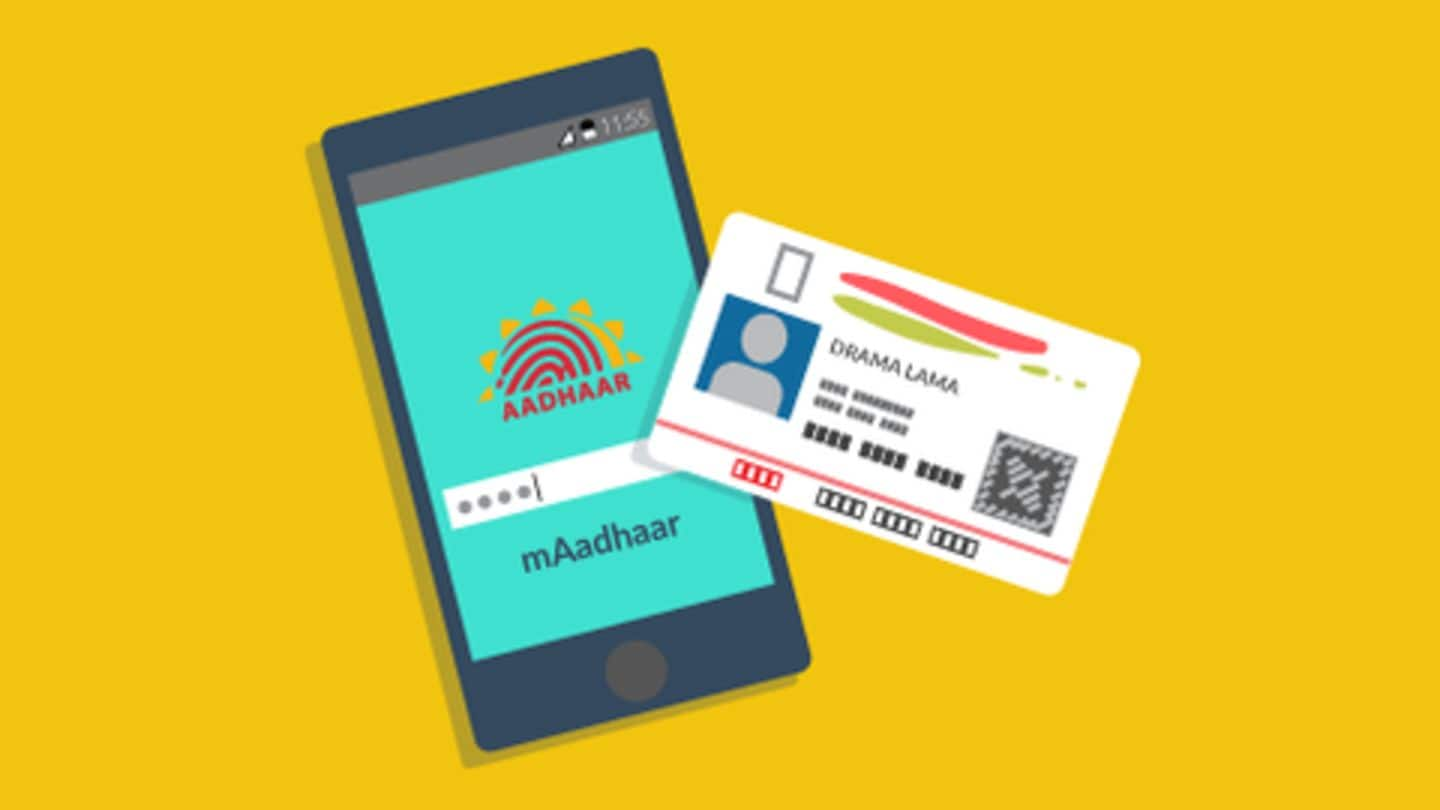 Since carrying a physical copy of Aadhaar isn't always practical, the UIDAI launched the mAadhaar app. mAadhaar is the official Aadhaar smartphone app launched by the UIDAI, to let users easily and conveniently access their Aadhaar details right from their smartphone, whenever and wherever they wish to. Here's how you can add profiles of your family members in the mAadhaar app.
To add profiles of your family members in the mAadhaar app, follow these steps: Open the mAadhaar app, and click on the 'Plus' icon to add a new profile. Next, enter the Aadhaar number of the concerned member. Subsequently an OTP will be sent to the Aadhaar-registered mobile number. Enter the same. Notably, a maximum of three profiles can be added in a device.
Other features of the mAadhaar app
1) Biometric locking/unlocking: The mAadhaar app allows the user to temporarily lock/unlock their Aadhaar biometrics. 2) TOTP generation: In case the SMS-based OTP fails, you can use the app's Time-based One-time password (TOTP) feature. 3) Generate or fetch VID: The app also lets you generate or fetch your VID, if needed. 4) QR code/eKYC: Use QR code scan and electronic-KYC instead of manual entry.
Clearing the air around Aadhaar status
Post the September 26, 2018 SC verdict relating to authentication of Aadhaar, there has been quite a lot of confusion with respect to services where Aadhaar is necessary. Aadhaar is no longer mandatory for services such as bank account, telecom services, and school admissions/entrance tests. However, it is still necessary for getting a PAN, filing I-T returns, and availing government welfare schemes.