Step-by-step guide to get Aadhaar card
Step-by-step guide to get Aadhaar card
Feb 14, 2019, 06:44 pm
3 min read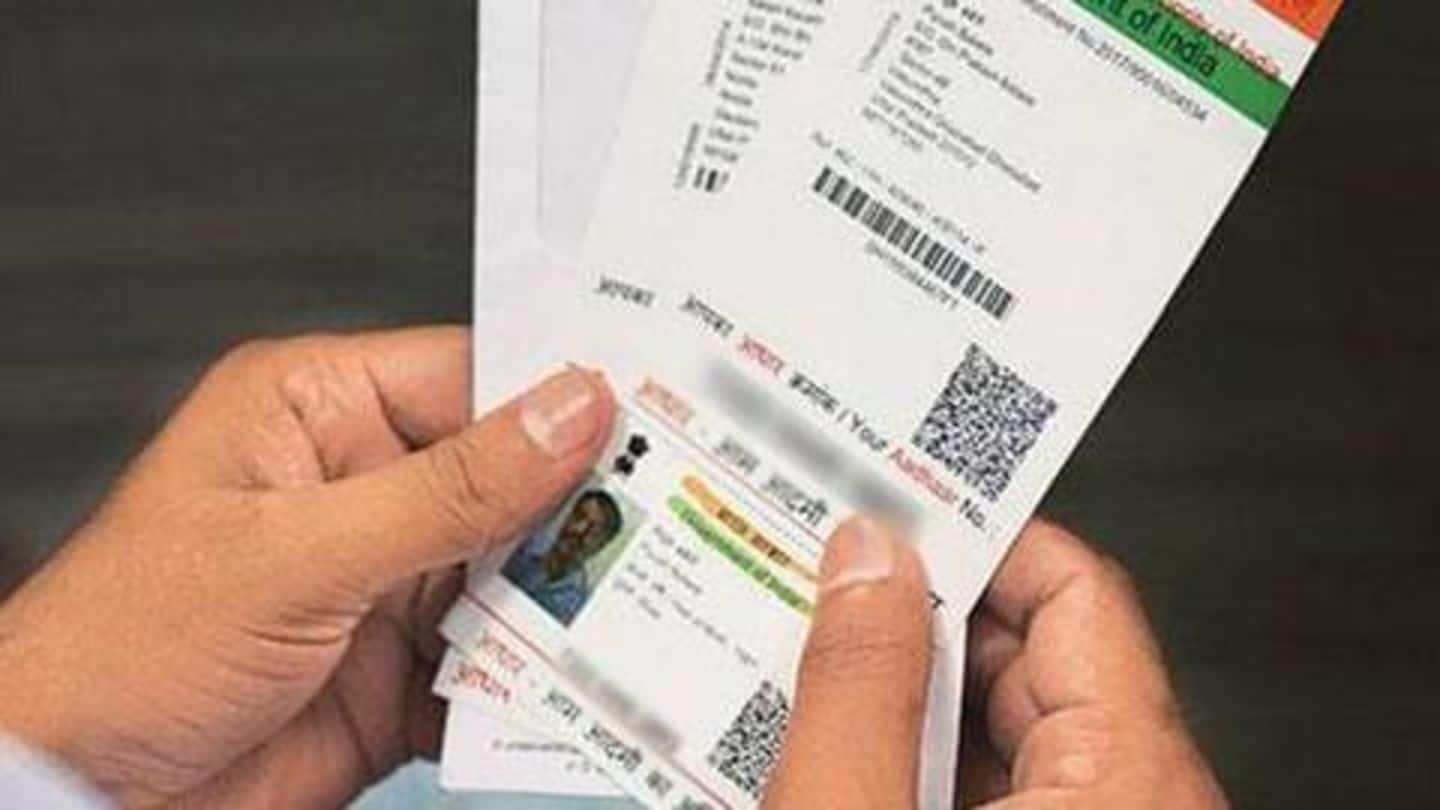 With so many government welfare schemes linked with Aadhaar, it is one of the most important documents you will ever hold. Also, a vital proof of identity, it can come handy anywhere and anytime. If you're looking to get a fresh Aadhaar card, here's your step-by-step guide on how to do it.
Locate nearby Aadhaar center; Book appointment
To get started, locate a nearby Aadhaar enrolment center. You can do it on the UIDAI website. Once you've located your Aadhaar center, proceed by making an online appointment. An advance, online appointment will help save you trouble and time, that might otherwise be wasted waiting in long queues at the enrolment center.
Documents needed for Aadhaar application
Before visiting the Aadhaar center, keep the following documents ready: 1) A valid identity proof (PAN, Passport, Voter ID, Driving License etc.), 2) A valid address proof (Passport, Voter ID, electricity bill, water bill, etc.), 3) Proof of birth (Birth certificate, matriculation certificate etc.)
Apply for an Aadhaar card
Visit the Aadhaar enrolment center as per the stipulated date and time of your appointment. Fill up and submit the Aadhaar enrolment form, along with the required documents (viz. proof of identity, residential proof, and proof of birth). Next, furnish your biometrics, ie. fingerprints and iris scan. Post successful submission, an Aadhaar acknowledgement slip, containing an enrolment ID will be issued to you.
How to check Aadhaar application status online
Log on to the official UIDAI website. Click 'Check Aadhaar status' link, and enter your Aadhaar enrolment number (given in the acknowledgement slip). Verify the system-generated security code, and click on 'Check status' button. Your Aadhaar card application status will flash on the screen.
How to print/reprint your Aadhaar card online
To print your Aadhaar card online, log on to the UIDAI website. Under 'My Aadhaar' drop down menu, click on 'Order Aadhaar reprint (Pilot Basis)' link under 'Aadhaar services' section. On the next page, enter your your Aadhaar number/VID, fill the system-generated security code, and click on 'Send OTP' button. Finally, enter the OTP received on your Aadhaar-registered mobile number in the appropriate box.
After submitting the OTP, you will be asked to pay a reprint fee of Rs. 50, and will be directed to the payment gateway. The charges can be paid via credit/debit cards, Net banking, or UPI. Post successful payment, you will see the acknowledgement page. You can download this acknowledgement receipt in PDF form, for future reference.
Clearing the air around Aadhaar status
Post the September 26, 2018 SC verdict relating to authentication of Aadhaar, there has been quite a lot of confusion with respect to services where Aadhaar is necessary. Aadhaar is no longer mandatory for services such as bank account, telecom services, and school admissions/entrance tests. However, it is still necessary for getting a PAN, filing I-T returns, and availing government welfare schemes.