Tips to prepare for Verbal Ability Section of CAT
Tips to prepare for Verbal Ability Section of CAT
Sep 13, 2018, 01:21 am
2 min read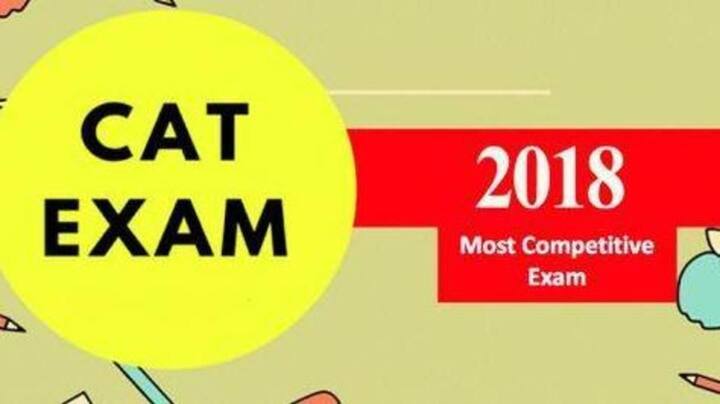 The online registration for Common Admission Test (CAT) 2018 is currently underway, and the exam is scheduled for November 25, 2018. Talking about Verbal Ability and Reading Comprehension (VARC), the section is highly scoring, but one needs to put in thorough practice and hard-work to be able to crack it. Here are some tips to help you prepare for the VARC section of CAT.
Practice is the most important factor for cracking the exam
Acquaint yourself with the different types of questions appearing in the VARC section, like Para Completion, Confusing words, Word Usage, Sentence Completion, and so on. And the best way to do so is by practising a plethora of problems from this section. Get hold of as many past years' papers and mock test papers as you can, and practise them regularly.
Read anything and everything, to crack RC section
To be able to ace the Reading Comprehension (RC) section of the CAT exam, read as much as you can to enhance your reading speed and improve your vocabulary. And not just that, diversify your reading. Read from quality international and domestic publications, books and magazines, and the Internet. All your reading will come handy on the day of the exam.
Improve your grammar and vocabulary to crack the VARC section
Don't just read- focus on improving your grammar and vocabulary. You can ensure this by reading from quality sources, looking up new words in the dictionary to understand better, and also empower your vocabulary. Reading editorial sections of major English newspapers is also recommended.
Analyze your performance, and pay attention to time management
Analyze: Analyze your performance as you go along. Find out mistakes and weaknesses and keep working on them, so to leave no stone unturned on the D-day. Time management: The VARC section is, by nature, time taking. Thus, proper time management is the key to cracking it. Practise regularly to improve your speed, and keep your cool during the exam. All the best!