CAT 2018: Tips to help you ace the CAT exam
CAT 2018: Tips to help you ace the CAT exam
Sep 09, 2018, 06:48 pm
2 min read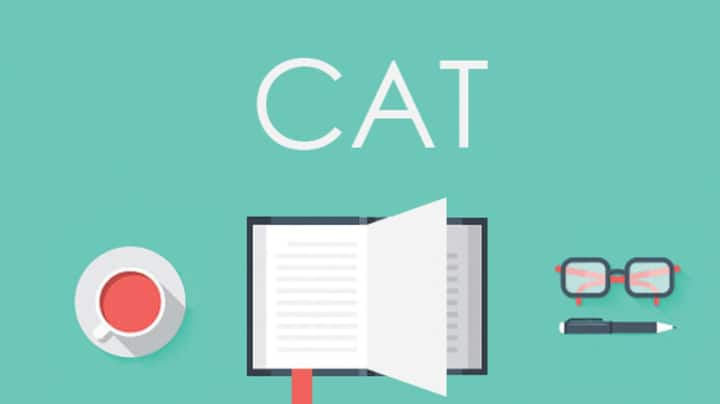 The online registration for Common Admission Test (CAT) 2018 for admissions to major B-schools of India, including the premiere IIMs began on August 8 and shall conclude on September 19. The admit cards will be released on October 24, and the exam is scheduled for November 25, 2018. Here are some tips to help you crack the CAT exam 2018.
Tip: Solve past years' papers and mock tests
It is extremely important for CAT aspirants to get hold of, and solve umpteen past years' and mock test papers to get an idea of the exam pattern, and difficulty levels. Subsequently, one must find out and analyze the topics they find themselves weak, average, and poor at. Then, they must work more and more on their weaker concepts.
Get hold of as many solution tricks as you can
All CAT aspirants must bear in mind that it is a time-bound test, and the clock ticks quite fast. Thus, it becomes vital to practise solving calculative problems on a daily basis to build up speed. Additionally, one should get hold of the many Maths tricks and shortcuts available in books and on the Internet, to improve their preparation for CAT.
Have your basics clear; develop a habit of reading
Basics: To be able to solve CAT problems, a good understanding of the basic, underlying concepts of all topics is vital. That's why, it is usually suggested to start early and prepare thoroughly for CAT. Reading: Develop a habit of reading- magazines, newspapers, novels- whatever gets you going. This will help enhance your reading comprehension practice and improve your vocabulary for the VARC section.
Importance of time management for cracking the CAT exam
The CAT exam comprises 100 questions, that demand to be solved within a time frame of 180 minutes. Therefore, time management is very important during the exam to be able to judge, analyze, and solve the problems in real time, while also maintaining accuracy.
Remember that there's negative marking; keep your calm during exam
Marking: Since the CAT exam is not free from negative marking, one has to be extra careful while attempting it. It is advisable to refrain from making any wild guesses, and only answer questions you feel confident about. In the end, keep your calm and stay relaxed. Do not panic, make all your hard work come live on the D-day. All the best!