#HealthBytes: Tips to protect yourself from the scorching summer sun
#HealthBytes: Tips to protect yourself from the scorching summer sun
Jun 15, 2019, 01:05 pm
2 min read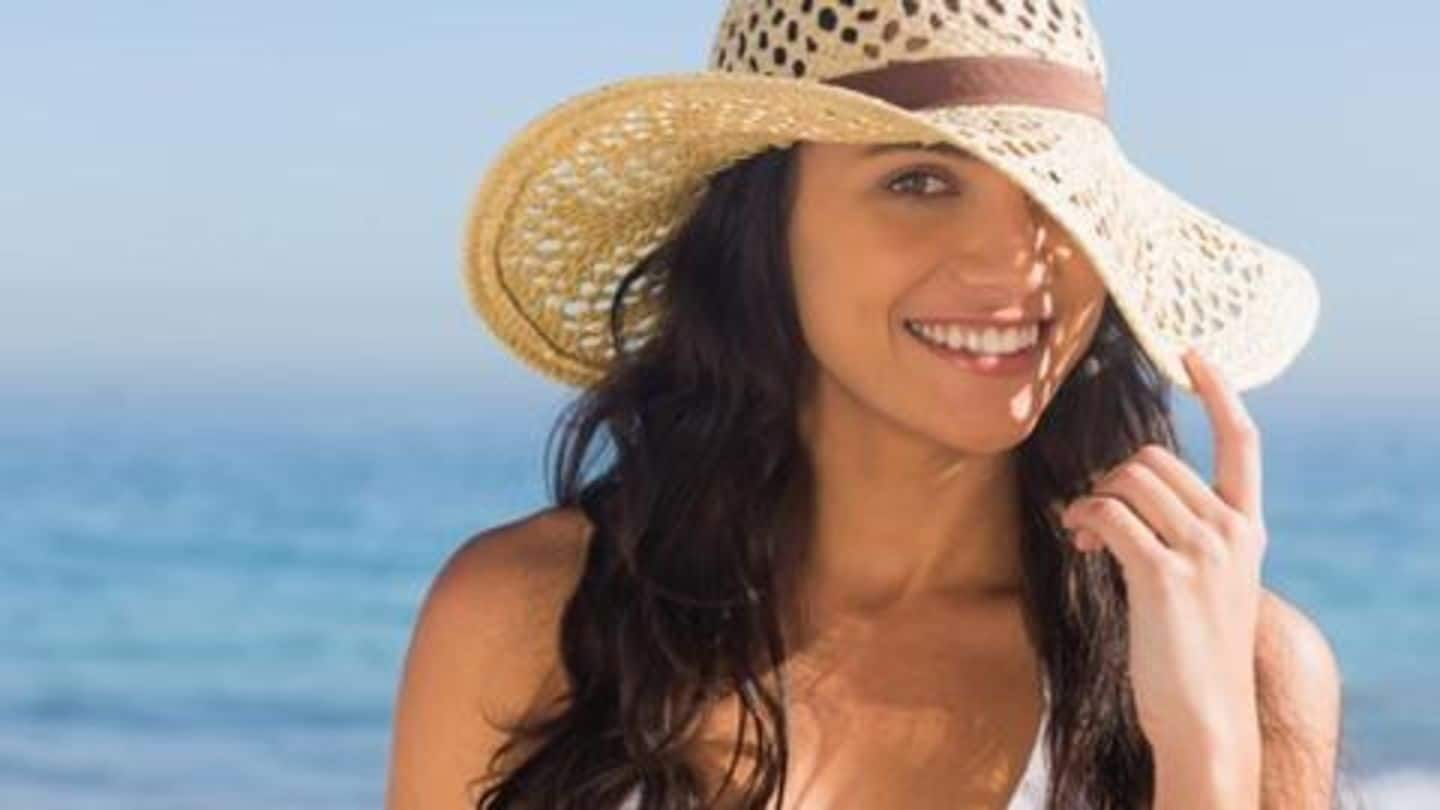 The scorching summer sun is unforgiving! And excessive exposure to the harsh UV rays from sun during the unbearable summer season can lead to various health issues like sunburn, dehydration, eye damage, premature wrinkles, and heat stroke. But with some mindful dietary and lifestyle amendments, you can be safe. Here are six simple tips to help you stay protected from the scorching summer sun.
Mind the clock; Cover yourself up
Mind the clock: The sun's UV rays are at their strongest between 10 AM and 4 PM. So, avoid heading out to reduce direct exposure during this time as far as possible. Cover up: We know you want to go totally minimal with the clothing, but mind it, wearing light-colored, loose-fit, full-sleeve clothing will protect your skin from getting tanned or sunburned.
Always: Apply sunscreen; Wear protective eyegear
Sunscreen: The harmful UV rays aren't good for your eyes and skin health. So, make sure to wear sunscreen every time you head out. Go for a sunscreen with at least 30 SPF Eyegear: The unforgiving summer sun might put your eye health at risk. So, always use protective eyegear like sunglasses every time you need to go out.
Eat a healthy diet; Stay hydrated
Diet: A healthy diet is crucial during summer season. Consume fresh fruits and veggies on a daily basis. Also, include more water content-filled food items (read cucumbers, berries, tomatoes) in your diet. Further, reduce your alcohol intake. Hydration: Staying hydrated is of utmost importance during summers. Drink plenty of water throughout the day. And, keep sipping hydrating drinks like coconut water, lemon juice etc.