For the first time, India becomes net-exporter of power
For the first time, India becomes net-exporter of power
Written by
NewsBytes Desk
Mar 29, 2017, 05:12 pm
3 min read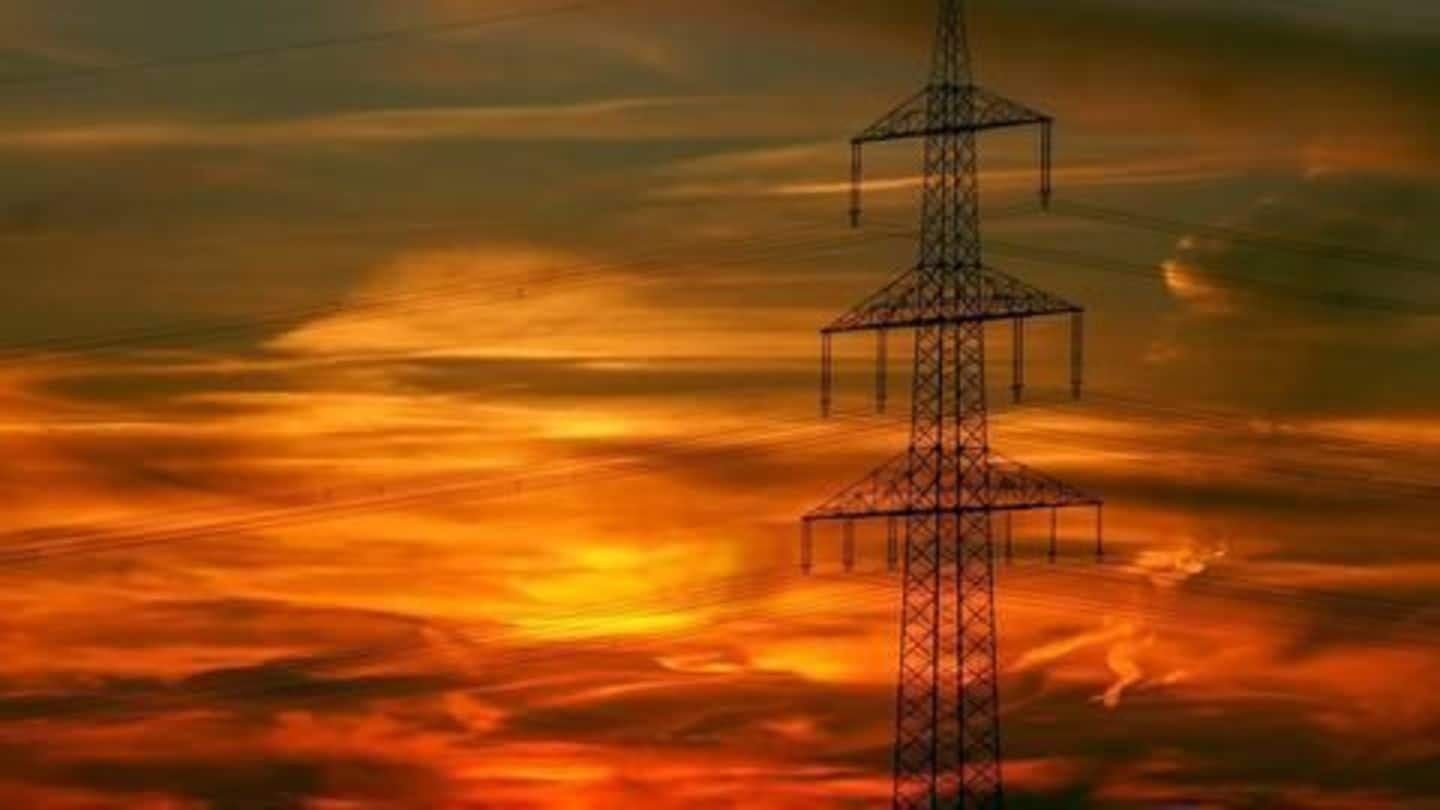 The Central Electricity Authority, which manages India's cross border trade of electricity has stated that India, for the first time has become a net exporter of electricity. Sources said that in 2016-17, India exported 5,798 million units to neighbouring countries, against a total import of 5,585 million units. India's electricity exports mainly go to Nepal, Bangladesh and Myanmar.
India's electricity imports
Due to its geographical location and topographical advantages, Bhutan produces surplus hydro-electricity, which it has been exporting to India, since the 1980s. India imports 1,542 MW of electricity from hydro-power stations located in Tala (1,020 MW), Chukha (336 MW), Kurichhu (60 MW) and Dagachu (126 MW) in Bhutan. India's Tata Power entered a joint-venture with Druk Green Power Corporation to enable exports to India.
India's electricity exports
India first began exporting power to Nepal in the 1980s from Bihar and Uttar Pradesh. As infrastructure developed, the quantum of exports also slowly rose over time. In Sept'13, India began exporting power to Bangladesh from West Bengal and Tripura. India also recently began exporting power to Myanmar after developing transmission infrastructure along the border areas.
India exports around 345MW of electricity to Nepal. Its exports to Bangladesh stands at a whopping 600MW. These exports are set to increase in the coming months with commissioning of additional transmission lines. Sheikh Hasina's visit in April may see initiation of more bilateral power-projects.
How have exports grown so much?
Data suggests that India managed to augment its own power production over the last five years by improving the supply chain for coal and natural gas to power plants. Under the current five year plan (2012-17) India focused on improving its transmission infrastructure in the country. Experts added that a slower rate of growth for local power demand also helped this trend.
India still power deficient
Despite this development, India remains power deficient and many parts of the country, including urban areas are reeling from daily power cuts. This is due to losses caused by poor or faulty transmission infrastructure, and the massive problem of power theft in the country.
IPDS scheme launched to improve power distribution
PM Modi launched the Rs. 45,000 crore Integrated Power Development Scheme to improve power distribution networks in the country. The goal is to ensure 24x7 power supply to all by 2022. PM Modi said "This scheme will address many issues, including fraud, related to the power sector especially in the urban areas." The scheme will overhaul electricity distribution networks in India.