India demands safe and immediate return of IAF pilot
India demands safe and immediate return of IAF pilot
Feb 28, 2019, 09:53 am
3 min read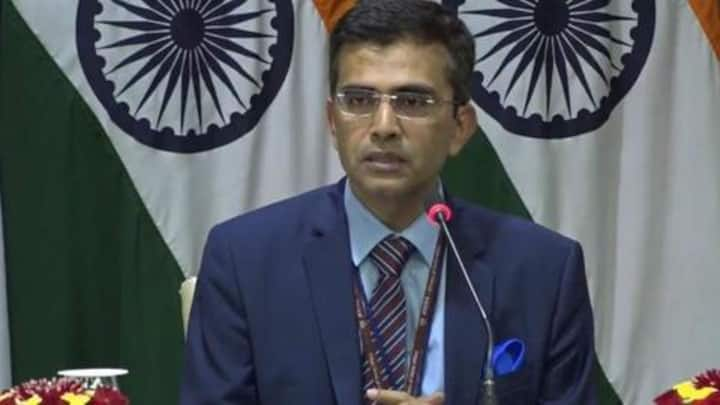 The government asked Pakistan to ensure an immediate and safe return of an IAF pilot the neighboring country captured after air combat on Wednesday morning. In the worst escalation between warring neighbors in decades, Pakistani fighter jets attacked military installations a day after IAF demolished Jaish-e-Mohammed's biggest terror camp in Balakot across the border on Tuesday. Here's what happened.
Backstory: Air forces of India and Pakistan fought one another
In the fierce engagement between air forces of both countries, India lost one MiG 21 fighter jet, the Ministry of External Affairs spokesperson Raveesh Kumar confirmed. Kumar added one Pakistani jet was shot down as well but didn't divulge more details. While reports claimed the downed jet was one F-16, Pakistan asserted it didn't use the US-made fighter aircraft for Wednesday's operation.
Pakistan claims its operation wasn't an act of "escalation"
Speaking about its attempt to breach Indian airspace, Pakistan said it carried out strikes "within its airspace". The strikes weren't meant to escalate the existing tension but to show Pakistan was capable enough of defending itself, it added. DG ISPR Major General Asif Ghafoor said Pakistan "captured" two Indian pilots but later retracted the statement. Pakistan has the custody of only one IAF pilot.
India lodged a strong protest on Pakistan's actions
To prove IAF personnel Abhinandan Varthaman is in their custody, Pakistan released videos of the wing commander, an action which India disapproved. Pakistani acting High Commissioner was summoned by government last evening to lodge a protest over "vulgar display of injured IAF pilot". MEA demarched the envoy on Pakistan's act of aggression against India while underlining that IAF had launched a "pre-emptive operation".
India asks Pakistan to not harm the pilot
"It was made clear that Pakistan would be well advised to ensure that no harm comes to the Indian defense personnel in its custody. India also expects his immediate and safe return," MEA's statement read.
Meanwhile, Pakistan says IAF pilot will be governed under Geneva-convention
Amid growing concerns of Abhinandan's well-being, sources claimed India formally asked Pakistan to return him on Wednesday evening but the latter didn't revert. Meanwhile, Pakistan claimed the wing commander will be held according to Geneva Convention. The laws, which protect POWs, were first detailed in the 1929 Geneva Convention. They were later amended in third 1949 Geneva Convention after World War II.
What does Geneva Convention say
"Their (POWs) detention is not a form of punishment but only aims to prevent further participation in the conflict. They must be released and repatriated without delay after the end of hostilities. The detaining power may prosecute them for possible war crimes, but not for acts of violence that are lawful under International Humanitarian Law," the convention states.
Amid escalating tension, PM Modi meets service chiefs
Amid the rising tension, Prime Minister Narendra Modi held a meeting with all three service chiefs at his residence late on Wednesday night. NSA Ajit Doval, R&AW and Intelligence Bureau chiefs were also in attendance. It was decided India "won't buckle under pressure" and forces were given a "free hand", claimed multiple reports. Meanwhile, the Delhi Metro was put on high alert.