Mangalyaan: India's Mars Orbiter Mission completes 1000 Earth days
Mangalyaan: India's Mars Orbiter Mission completes 1000 Earth days
Written by
Shikha Chaudhry
Jun 21, 2017, 12:39 pm
3 min read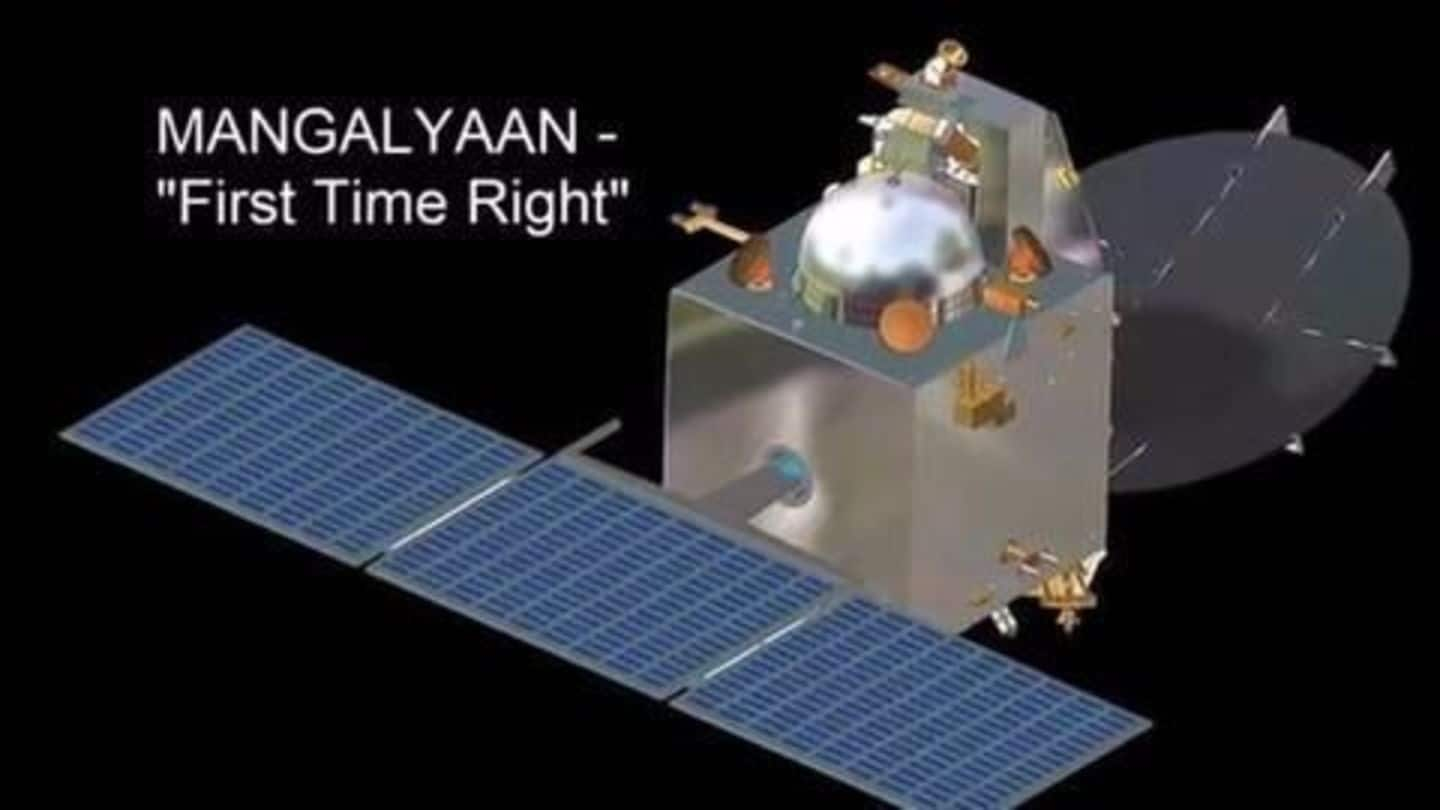 India's first Mars Orbiter 'Mangalyaan', launched in Nov'13, has completed 1,000 Earth days in the Martian orbit on 19 June stated ISRO. The Mars Orbiter Mission (MOM) was expected to last only six months after reaching its destination in Sep'14. Even after nearly four years, it is going strong and is expected to last for several more years as it has enough propellant.
Entered the Martian orbit in maiden attempt
After being launched by the PSLV-C25 rocket on 5 November 2013, the Mars orbiter traveled to the red planet for nine months and entered Mars's orbit on 24 September 2014; it is still showing no signs of fatigue. It continues to relay a mass of data and images that contribute to better understanding of Earth's next door neighbor planet.
The cheapest space mission ever
The purpose of the Rs. 450-crore mission was to study Mars's surface and mineral composition, and also scan atmosphere for methane, a life indicator outside Earth. The orbiter has five key scientific instruments. The Mars color camera has produced over 715 images so far.
MOM is going way beyond ISRO's expectations
MOM completed 1,000 Earth days (973.24 Martian Solar days) and 388 orbits around Mars. ISRO Chairman AS Kiran Kumar said its long-life indicates there was no fuel leakage and it withstood all rigors of the difficult journey. Dr. K Sivan of Vikram Sarabhai Space Centre said MOM carried 852kg of fuel during launch and now has 13-14kg left, which will extend its life.
Work on interplanetary missions going on: Dr. K Sivan
Dr. Sivan said: "The experience we gathered from the (Mars) mission will help us plan other interplanetary missions better. Chandrayaan-2 (lunar mission) is scheduled to be launched in the first quarter of 2018 and the Aditya (solar) mission in 2018-19."
Mars orbiter faced several hurdles during mission
The journey for the MOM has, however, not been smooth; it had faced many difficulties. Due to solar conjunction from 2 June-2 July 2015, it had to experience a communication "blackout". During 18-30 May 2016, it had gone through the "whiteout" phase, when Earth came between the Sun and Mars; too much solar radiation made it impossible to communicate with Earth.
ISRO to launch 31 satellites: India prepares for another feat
After launching a record 104 satellites in Feb'17, ISRO is getting ready for another feat on 23 June. ISRO will launch Cartosat-2 Series Earth observation satellite (712kg) and 30 co-passenger satellites (one Indian, 29 foreign from 14 countries) by PSLV-XL, scheduled for liftoff at 9:29 am from Sriharikota. The rocket will sling the 31 satellites, together weighing 955kg, into a 505km Polar Sun-Synchronous Orbit.