Days after five-soldiers were martyred, Army targets Pakistani ammunition dump
Days after five-soldiers were martyred, Army targets Pakistani ammunition dump
Apr 11, 2020, 11:51 am
2 min read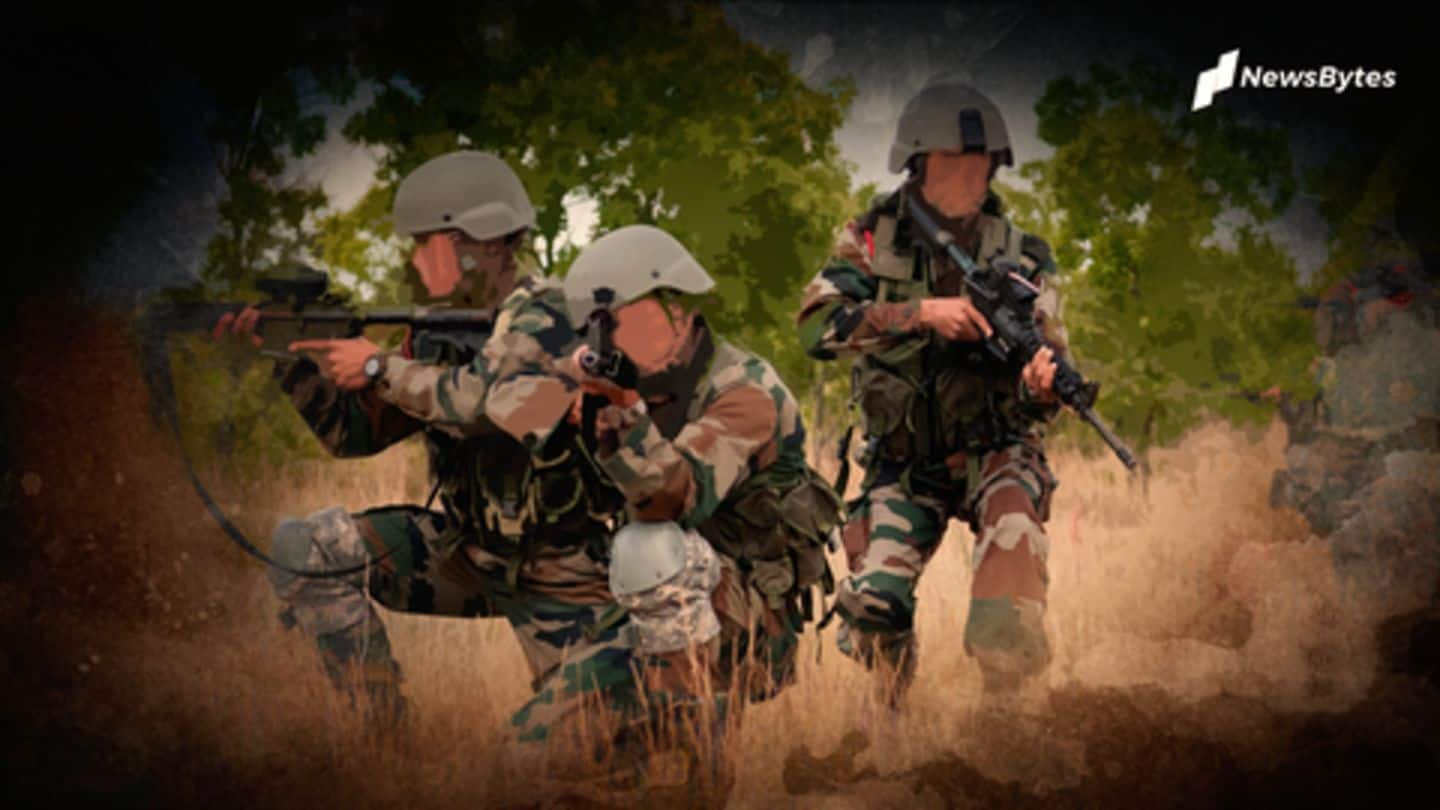 The Indian Army has released a video showing how it precisely attacked an ammunition dump of Pakistan in Jammu and Kashmir's Kupwara area, the same place where five soldiers were martyred few days ago. Indian Bofors artillery guns were used for the operation and according to reports, terror launch pads, gun positions, and an ammunition dump were targeted. Here are more details on this.
This month, Indian Army eliminated five heavily-armed terrorists
In what qualifies as one of the deadliest encounters of recent history, Indian Army Special Forces killed five heavily armed terrorists on April 5 in Kupwara. The Pakistan-sponsored terrorists had left "footprints near Line of Control" prompting the brave squad to launch the operation, called Op Randori Behak. Since it was snowing, the terrorists thought to exploit the weather for their notorious deeds.
Soldiers picked up trail several times before the final attack
According to NDTV, the soldiers first made contact with the terrorists on April 1 at 1 pm, but later lost them. They picked up the trail again on April 3 and a day after that. "At first light on 5 April, one squad following the footsteps on the snow failed to realize that they were on a cornice," sources told the daily.
Five soldiers lost their lives, but not before eliminating terrorists
Unfortunately, the cornice broke and soldiers fell into a stream, where terrorists were sitting. This started an encounter at a point-blank range. All five terrorists were eliminated, but, sadly, the Indian Army also lost five brave soldiers. The soldiers who were martyred are Sub Sanjeev Kumar (Himachal Pradesh), Hav. Davendra Singh (Uttarakhand), Sepoy Bal Krishan (Himachal Pradesh), Sepoy Amit Kumar (Uttarakhand), and Sepoy Chhatrapal Singh (Rajasthan).
Pakistan violated ceasefire again, one civilian was injured
To note, before India launched the precise operation, Pakistani Army indulged in unprovoked ceasefire violation in Kupwara, that destroyed two residential houses and injured one civilian. The shelling was so intense that even residents who didn't live close to the border heard it. A native of Tarathpora said this was the first time they heard such a "roaring sound of shells".
Troops retaliated effectively, causing damage on enemy side: Defense spokesperson
"Our troops retaliated effectively to the ceasefire violation, targeting terrorist launch pads and ammunition dumps across the LoC. There are reports of heavy damage on the enemy side," defense spokesperson Col Rajesh Kalia said.
To avenge soldiers' sacrifices, Army attacked Pakistan's dump