Rose export by India touches Rs. 30cr this Valentine's day
Rose export by India touches Rs. 30cr this Valentine's day
Written by
Shiladitya Ray
Feb 13, 2019, 08:04 pm
2 min read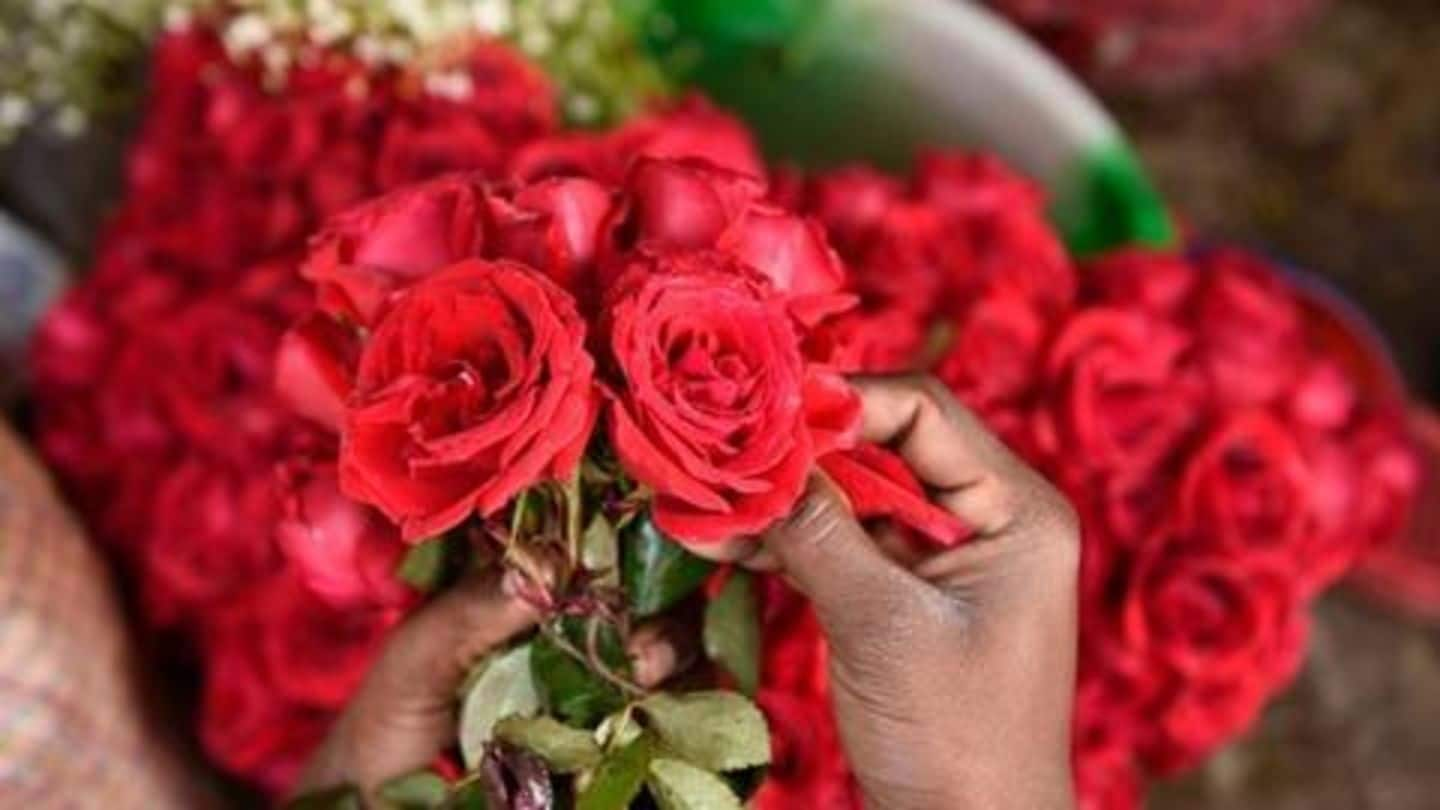 Even if they might not know what Valentine's Day is, Indian farmers have reason to celebrate this February 14. According to the Indian Society of Floriculture Professionals (ISFP), roses worth Rs. 27-30cr will be exported from India to different corners of the world this Valentine's Day, and given the booming business, small and marginal Indian farmers are turning to rose cultivation. Here's more.
Export of roses in February has been growing every year
As reported by the Hindu Business Line, the popularity of Indian roses seems to be going up. According to ISFP president Praveen Sharma, Indian roses worth Rs. 19cr were exported in February 2017. In February 2018, the number soared to Rs. 23cr, and this year, it's almost slated to touch Rs. 30cr. Indian roses, in particular, are extremely popular in the UK.
Since 1991, floriculture has started to grow in India
"Earlier there were no large-scale projects, but since 1991 floriculture has gained roots in India and today it has percolated to small farmers. We have member farmers who hold 10 gunta land and are reaping benefits by exporting roses," Sharma told the publication.
Indian rose farmers have large margins of profit in February
Reportedly, it costs around Rs. 10-12 to grow a good quality rose, including transportation costs and other expenses. Further, roses grown during this season are also of premium quality owing to favorable weather conditions. When it comes to selling prices, these same roses sell for Rs. 25-50 in international markets, thereby giving a big boost to Indian farmers, especially small and marginal ones.
While floriculture is growing, there's plenty of opportunities for expansion
Data, too, has shown the growth of floriculture in India. According to the Ministry of Agriculture, floriculture has grown impressively over the last two decades, supported by the Center's Mission for Integrated Development of Horticulture. In 2017-18, India exported 20,703 tons of floriculture products worth Rs. 503.71cr. However, there's plenty of scope for growth, considering that India's share in world floriculture trade is less than 1%.