#IndiaPakistanTensions: Fishermen asked to stay away from 'strangers at sea'
#IndiaPakistanTensions: Fishermen asked to stay away from 'strangers at sea'
Written by
Ramya Patelkhana
Feb 27, 2019, 07:42 pm
2 min read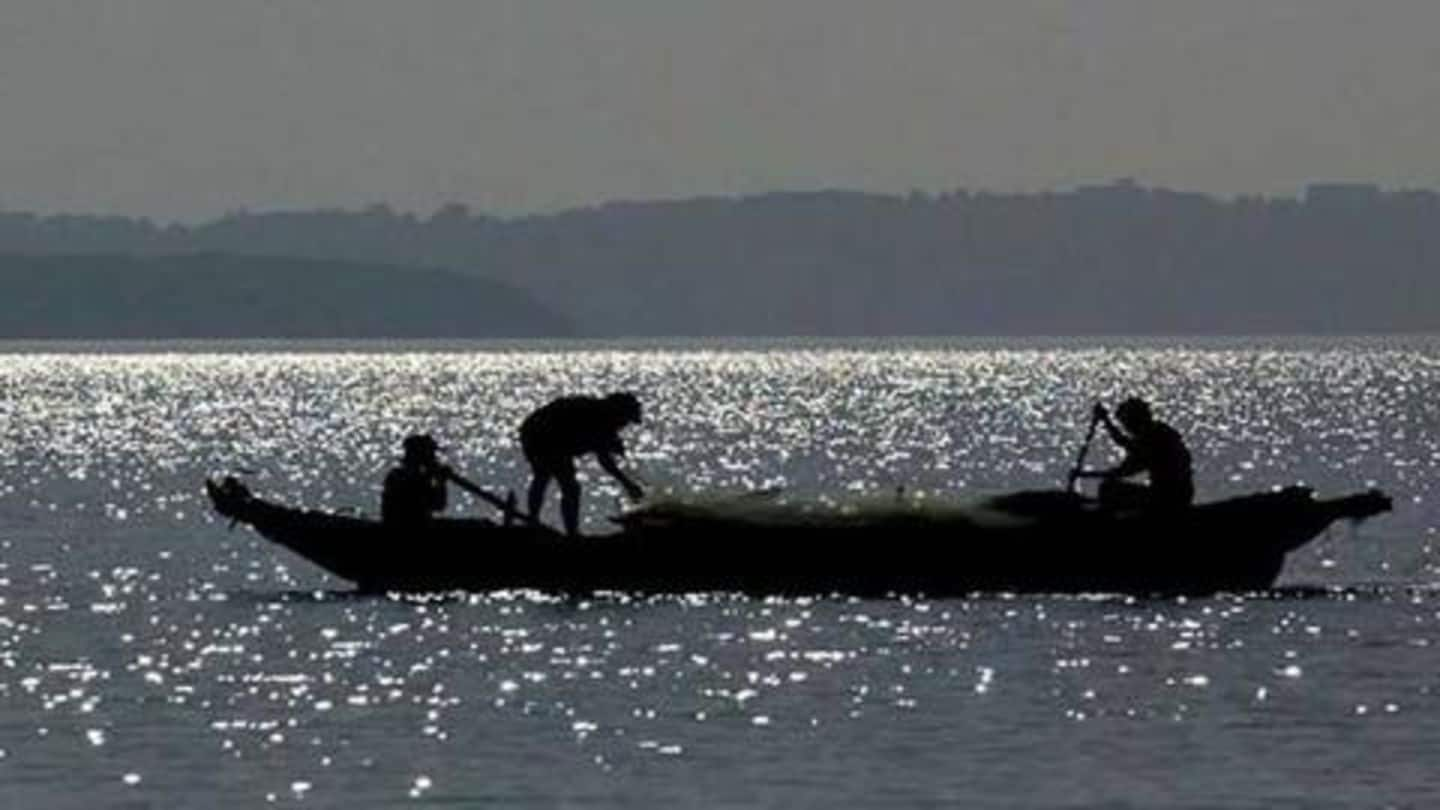 The Indian Coast Guard advised fishermen in Gujarat's Porbandar not to go near the international maritime boundary line (IMBL) in the Arabian Sea following Indian airstrikes on Jaish-e-Mohammed terror camps amid escalating India-Pakistan tensions. Learning a lesson from how terrorists involved in the 26/11 attacks reached Mumbai coast by hijacking a Porbandar fishing boat, fishermen were asked to stay away from "strangers at sea".
Forces given liberty to open fire on any suspicious boat
Coast Guard DIG Iqbal Singh Chauhan met with fishermen leaders and Gujarat's Fisheries Department officers in Porbandar to make them aware of the situation after IAF's airstrikes. In an advisory, Vishal Gohel, Assistant Director of Fisheries Department in Porbandar, said the security forces "had the liberty to open fire on any suspicious boat approaching them," asking fishermen not to approach their patrolling vessels.
Fishermen can report any suspicious incident to Coast Guard control-room
In the advisory, Gohel has also asked fishermen to be careful to not entertain any requests by "stranger at the sea who might seek information from them or request help or offer any "allurement" to help them get to the coast. Fishermen were asked to report any such incident to the Coast Guard control room by dialing 1554 or 1093.
Here's what the advisory issued to fishermen says
The advisory stated, "It is hereby informed that security forces will undertake intense patrolling... The Indian Coast Guard and the Indian Navy has conveyed that they have the permission to fire on any suspicious fishing boats which will approach their ships patrolling the IMBL. "Therefore, fishermen are directed not to go close to such vessels of security forces doing patrolling," it added.
Fishing boats at sea asked to withdraw from the IMBL
"Around 1,000 fishing boats of Porbandar are at sea for fishing and we have asked them to withdraw from the IMBL," said Jadavji Posteria, President of Porbandar Machchimar Boat Association. "We have asked them to report to police or security agencies if they spot any foreign vessels in Indian waters," Posteria added. Currently, there are about 2,200 fishing boats in Porbandar that are registered.