Lok Sabha passes IIM Bill seeking to remove Government interference
Lok Sabha passes IIM Bill seeking to remove Government interference
Written by
Ramya Patelkhana
Jul 28, 2017, 09:18 pm
3 min read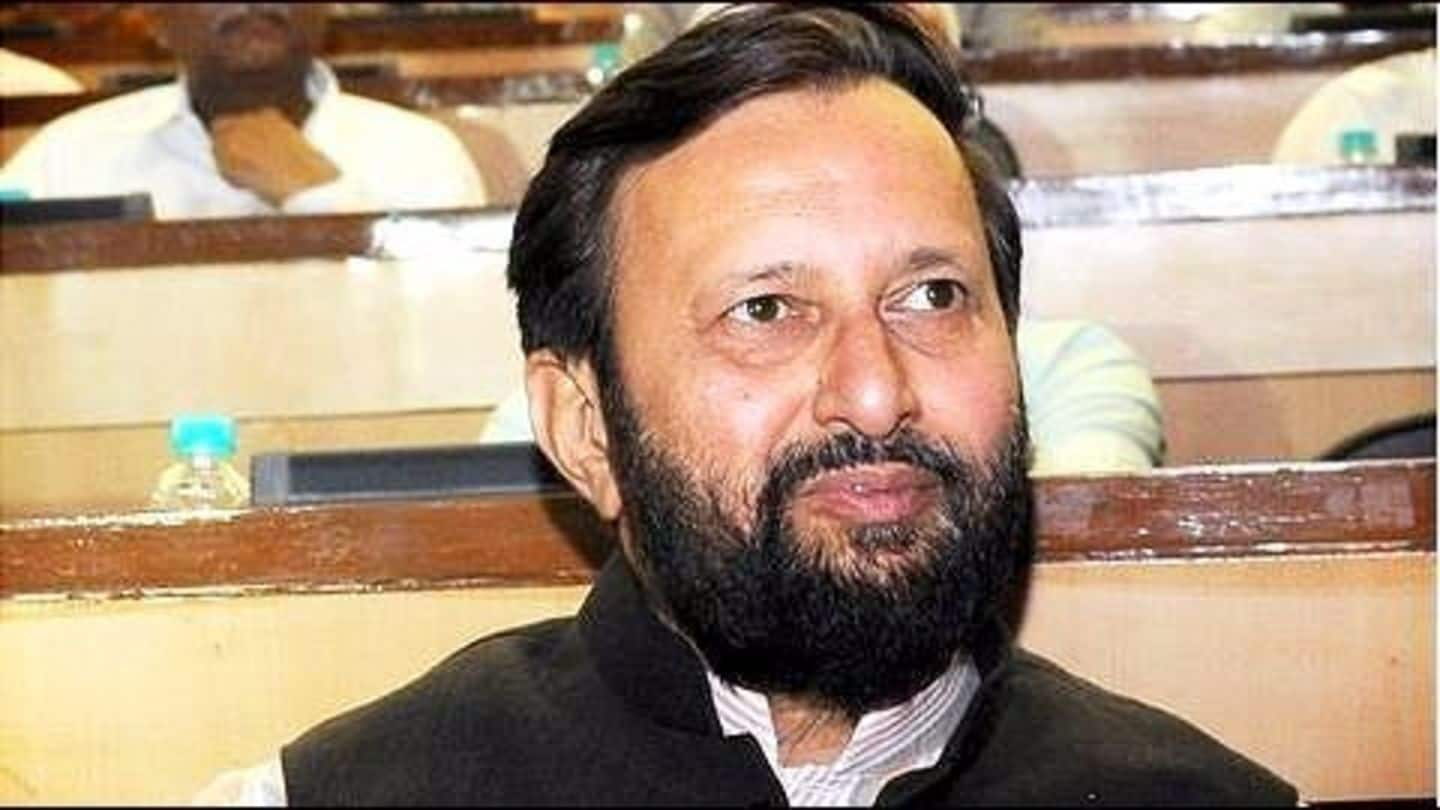 The Lok Sabha has approved the Indian Institutes of Management (IIM) Bill, 2017 that grants functional autonomy to the institutions and allows them to award degrees. Moving the Bill, HRD Minister Prakash Javadekar said it is the beginning of a new era. Opposition members also praised Javadekar for introducing the Bill that would help IIMs perform better even at the global level.
Tremendous government interference and control in IIMs: Minister Javadekar
Saying he wants to eliminate government interference, Javadekar said: "We have to trust the best brains, the best institutions. It is difficult to run IIMs from here (Delhi)." Congress's Shashi Tharoor said it is a "remarkable moment when a minister surrenders powers" and urged others to draw inspiration from Javadekar. TMC's Sougata Roy, TDP's Ravindra Babu, Shiv Sena's Arvind Sawant also praised Javadekar.
The Indian Institutes of Management Bill
The Indian Institutes of Management (IIMs) are public, autonomous institutes of management education and research; currently, there are 20 IIMs. In 2015, when Smriti Irani was HRD Minister, the IIM Bill was drafted to declare IIMs as 'Institutions of National Importance' and empower them to attain standards of global excellence in management research by granting them greater autonomy to give degrees.
Cabinet approves the IIM Bill
The IIM Bill was initially proposed during the UPA rule in 2012, but the IIMs flagged concerns that the Bill would curb their autonomy. After NDA came to power, the IIMs accepted the proposal for the Bill in Oct'14. The Union Cabinet approved the same on 24 Jan'17; it was later tabled in the Lok Sabha on 9 Feb'17.
Bill proposes to allow IIMs to award degrees
IIMs are currently registered under the Societies Act, which means they aren't authorized to award degrees. Graduates and Post-Graduates admitted to IIMs' Master's and Doctoral studies are awarded PGDM (postgraduate diploma in management) and the title of 'Fellow' at the end of their courses, respectively. Though PGDM and Fellow title are equivalent to MBA and Ph.D. in India, their equivalence isn't accepted universally.
Proposed Bill grants more autonomy than IIMs currently enjoy
Once the Bill is approved, the IIMs will become the first 'Institutions of National Importance' where the President of India would have no direct role. The President is currently the Visitor of the IIMs who appoints chairpersons and directors based on Human Resource Development Ministry's advice. However, under this Bill, IIMs would have the liberty to appoint chairpersons and directors.
Setting up a Coordination Forum to enhance performance
The Board of Governors (BoG) would continue to exist, while the Bill proposes to constitute a 'Coordination Forum' for sharing "experiences and concerns" to enhance the performance. The Forum wouldn't be led by the HRD Minister but "an eminent person" selected by the search-cum-selection committee for a two-year period. CAG would continue to audit IIMs' accounts while independent agencies review performance.