Indian Navy bans smartphones, Facebook on bases, ships: Here's why
Indian Navy bans smartphones, Facebook on bases, ships: Here's why
Dec 30, 2019, 02:13 pm
2 min read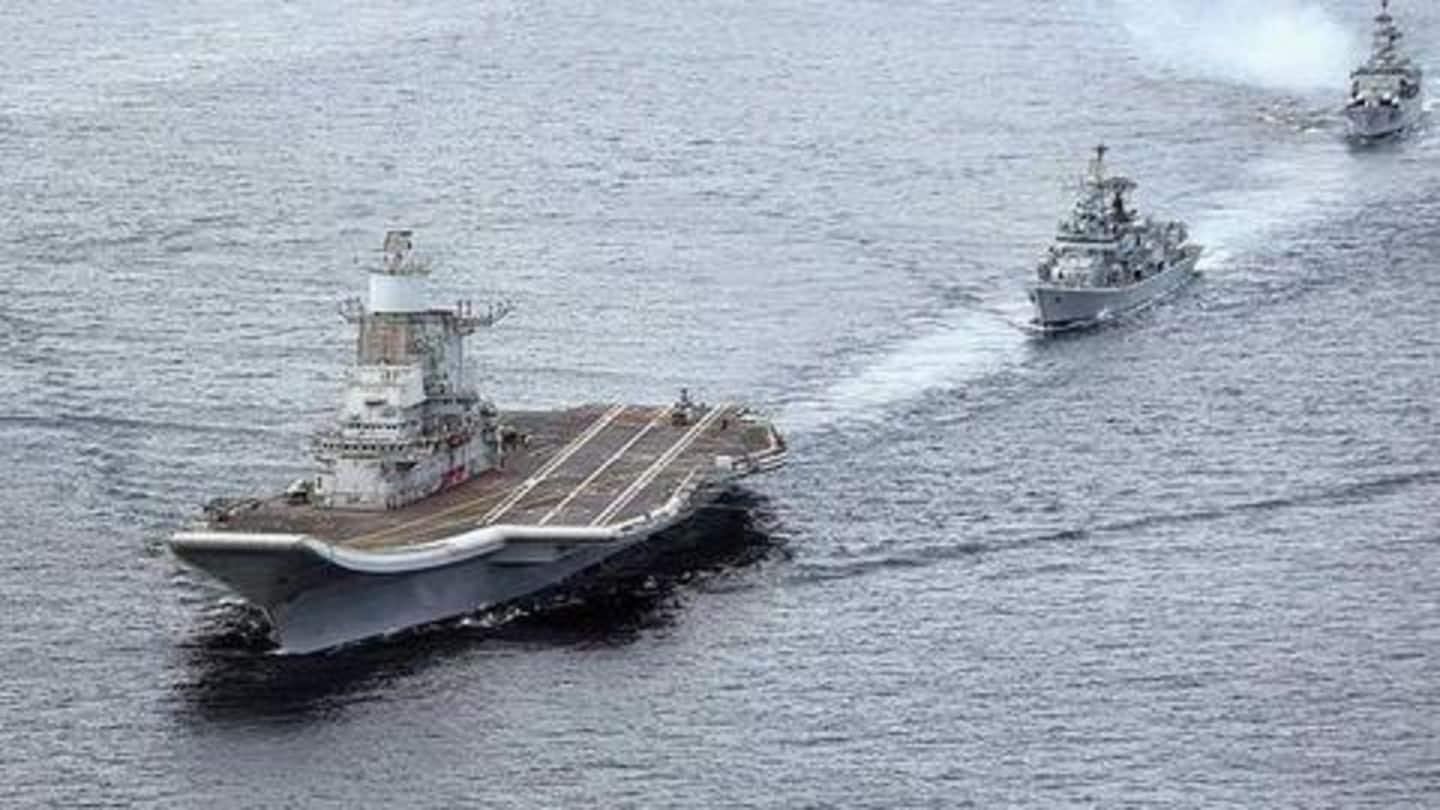 Navy personnel can't use social media platforms like Facebook, Instagram, or WhatsApp on ships and bases, the Indian Navy said in a strict order. Moreover, smartphones have also been banned. This diktat came days after seven Navy officers were arrested for leaking sensitive information to Pakistani intelligence agencies. The espionage racket was busted earlier this month. Here are more details.
Before getting to the Navy's diktat, let's understand what happened. Seven officers were allegedly honey-trapped by Pakistani women and they exchanged sexually-explicit talks. Later, the sailors were blackmailed into giving sensitive information and were paid through a hawala operator. The racket was busted after a joint operation of Naval Intelligence, Central Intelligence Agencies, and Andhra Pradesh Police. The operation was codenamed "Dolphin's Nose".
As per agencies, Vishakapatnam, the headquarters of Eastern command was exposed to the threat. Separately, Mumbai, which is the center of Western Command, and Karwar, the center which houses aircraft carrier Vikramaditya, were also threatened. Thankfully, no security breach happened and all critical assets remained intact, the Indian Navy said later. Apart from Navy personnel, a hawala operator has also been nabbed.
Three officers were arrested from Vishakapatnam
The three officers who were arrested from Vishakapatnam were identified as Sunny Kumar, SK Das, and S Kumar Sarma. According to India Today, Das worked at INS Sundhukarti, while Sarma and Kumar worked at INS Khanjar. Separately, four other officers were arrested from Mumbai and Karwar. On December 20, an NIA court in Vijaywada sent them to judicial custody till January 3.
About the new order, a senior officer said, "All social networking platforms including Facebook, Instagram, WhatsApp and other messengers from here on now will not be allowed at the naval bases and ships." The ban also extends to e-commerce and content websites.
Meanwhile, the Navy has aced the trick of using social media. It uses these platforms to disseminate information about achievements and disaster relief operations. Through its Facebook and Twitter pages, the Navy also releases recruitment advertisements. In fact, the Navy was the first service to set up its own YouTube channel. With this order though, all 67,252 personnel will remain off social media.