IRCTC eWallet: How to register, deposit money, and make payments
IRCTC eWallet: How to register, deposit money, and make payments
Aug 28, 2018, 02:13 pm
3 min read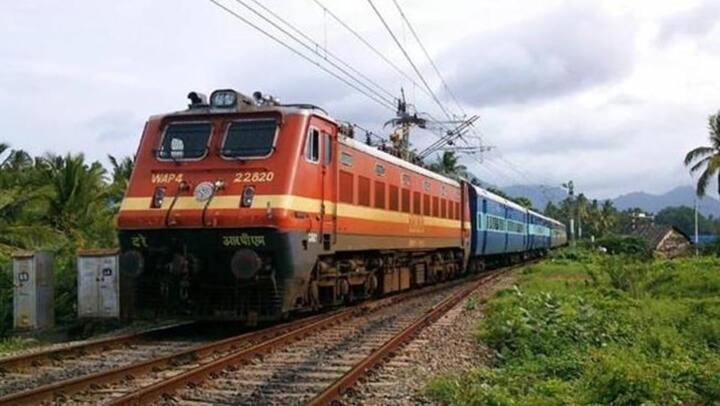 In a bid to facilitate easier and faster online payments, Indian Railways Catering and Tourism Corporation (IRCTC) has come up with the 'eWallet' payment option. Using its eWallet service, one can digitally deposit money and use the same for making payments at the time of booking tickets. Here's all you need to know about the IRCTC's eWallet service.
What are the various advantages of using the IRCTC eWallet?
According to IRCTC, making payments through the eWallet ensures greater security. It also makes payments hassle-free. Additionally, one can save payment gateway charges by paying through eWallet. Furthermore, using the eWallet, one can book their tickets and make payments even if the bank's servers are temporarily down. This reduces user's dependency on a particular bank.
Salient features of the IRCTC eWallet service
User Authentication: The IRCTC eWallet users are verified and authenticated through their PAN or Aadhaar credentials, in an online verification process. Security: For every transaction done through IRCTC eWallet, the user will have to enter the Transaction Password/PIN Number created during registration process. Easy Refunds: In case of ticket cancelation, refund is duly credited to the passenger's eWallet account the next day.
About logging in to IRCTC and authenticating your eWallet account
First off, login to IRCTC website by submitting your username and password. On top of the page, under the 'IRCTC eWallet' dropdown, click on 'IRCTC eWallet Register Now' link. Now, you will have to authenticate your eWallet account either by giving your Aadhaar or PAN details. After verification, you'll be redirected to the payment page for paying a one-time eWallet registration fee.
About creating Transaction Password, paying eWallet registration fee
Next, create and provide a Transaction Password that will later be required while making eWallet payments. Select the bank and make payment for the one-time non-refundable eWallet registration fee i.e. Rs. 50 (exclusive of taxes). After successful payment, the user will be logged out, and an eWallet registration confirmation message will flash on the screen.
How to deposit money into your IRCTC eWallet account
To begin with, login to the IRCTC website, using your username and password. Now, click on 'IRCTC eWallet Deposit' link on the left navigation bar so as to deposit money in your eWallet. Enter the payment sum you want to add and reconfirm. Under the dropdown menu, select the payment option, and click on submit. Enter the required information and complete the payment.
How to book tickets using the IRCTC eWallet
To make payments using the IRCTC eWallet, follow these steps: At the payment gateway, you will see the IRCTC eWallet option. Select the same. Now, enter the Transaction Password or PIN to make payment. Post this, you'll be redirected to the confirmation page. On this page, submit the OTP received on your registered mobile number to make payment and complete your ticket booking.
A few points about the IRCTC eWallet service
The non-refundable eWallet registration fee is Rs. 50 (exclusive of service tax). On every eWallet transaction, a transaction charge of Rs. 10 (exclusive of service tax) will be levied by IRCTC. No cash refund or redemption of eWallet balance is allowed. The minimum top-up amount for eWallet is Rs. 100 and the maximum limit is capped at Rs. 10,000.