J&K: Centre should get time to ensure normalcy, says SC
J&K: Centre should get time to ensure normalcy, says SC
Aug 13, 2019, 02:42 pm
2 min read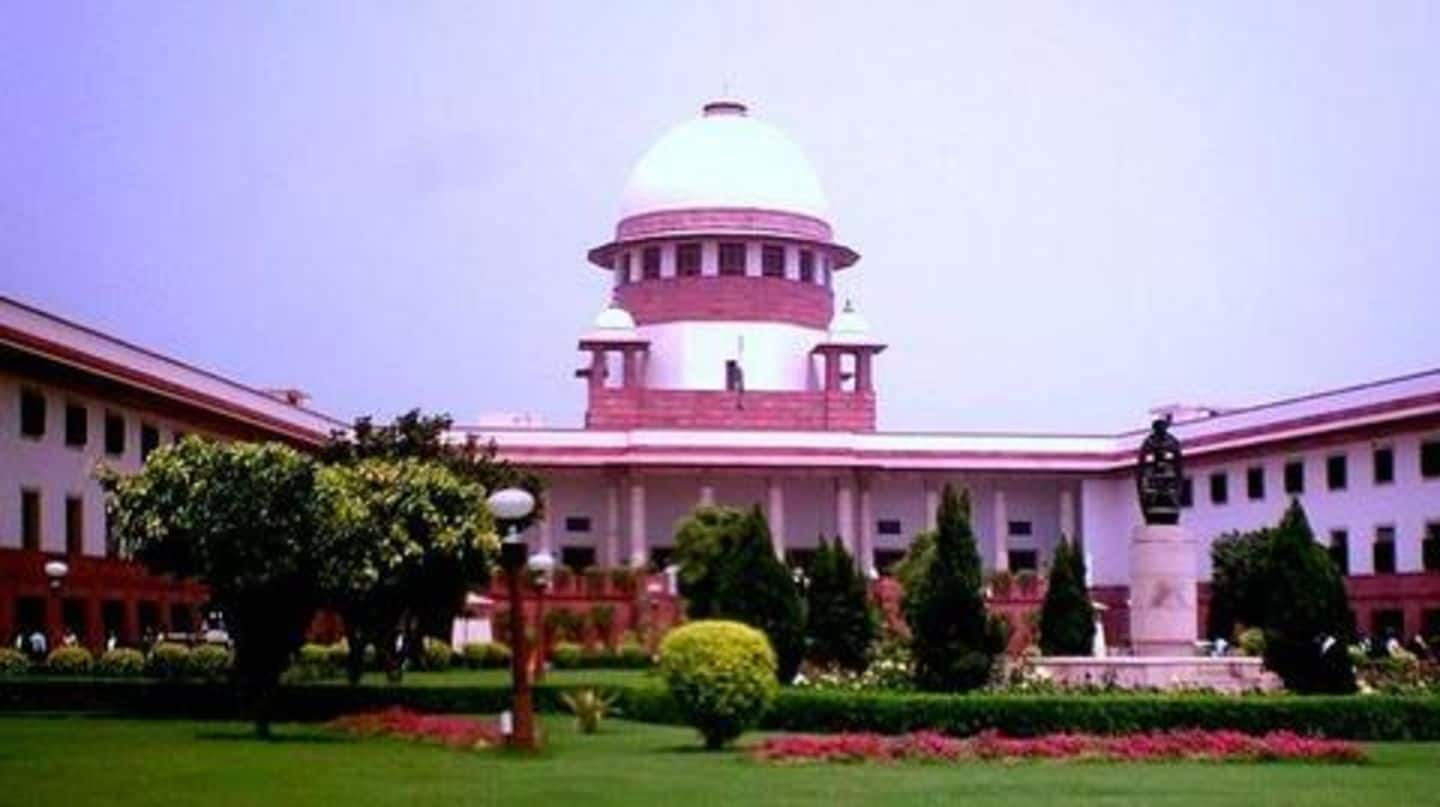 The situation in Jammu and Kashmir is highly sensitive but Centre should be given more time to bring normalcy in the state, the Supreme Court said on Tuesday. The apex court made the remarks while hearing a PIL filed by Tehseen Poonawalla against the Centre's decision to snap all communication modes in J&K. The matter will be heard again after two weeks, SC asserted.
Backstory: J&K was put under lockdown before massive Kashmir move
Last week, the Centre scrapped Article 370. To deal with any fallout of this historic move, the government put the state under lockdown and suspended all modes of communication. The prohibitory orders were relaxed for a few hours on Friday and Saturday but were re-imposed on Sunday, a day before Eid. As a result, residents celebrated the festival under a strict vigil.
Poonawalla's advocate argued a complete blackout isn't the answer
The matter was heard by a bench comprising Justices Arun Mishra, MR Shah, and Ajay Rastogi. Poonawalla's representative senior advocate Menaka Guruswamy argued there can't be a complete blackout. At least schools, hospitals, and police stations should be allowed to function normally, Guruswamy said. Understanding the gravity of the situation, Justice Mishra asked Attorney General KK Venugopal for how long would these restrictions continue.
Centre is reviewing the status on a daily basis: Venugopal
Thereafter, Venugopal submitted that the Centre is reviewing the status on a daily basis, and is taking steps to ensure residents face the least inconvenience. He underlined that no one has died. Giving 2016's example (when terrorist Burhan Wani was eliminated), Venugopal said it took almost three months to bring normalcy in the valley. Back then, more than 47 people died, he added.
One has to rely on the government, underscored SC
Meanwhile, Solicitor General Tushar Mehta informed the bench that district magistrates were keeping an eye on the situation. The restrictions will be lifted one by one on the basis of ground inputs, he added. "We expect normalcy. But nothing can be done overnight. Nobody knows what's happening. One has to rely on the government... It is a sensitive issue," the apex court said.