UP: Tablighi Jamaat members booked under NSA for vulgar conduct
UP: Tablighi Jamaat members booked under NSA for vulgar conduct
Apr 04, 2020, 01:13 am
3 min read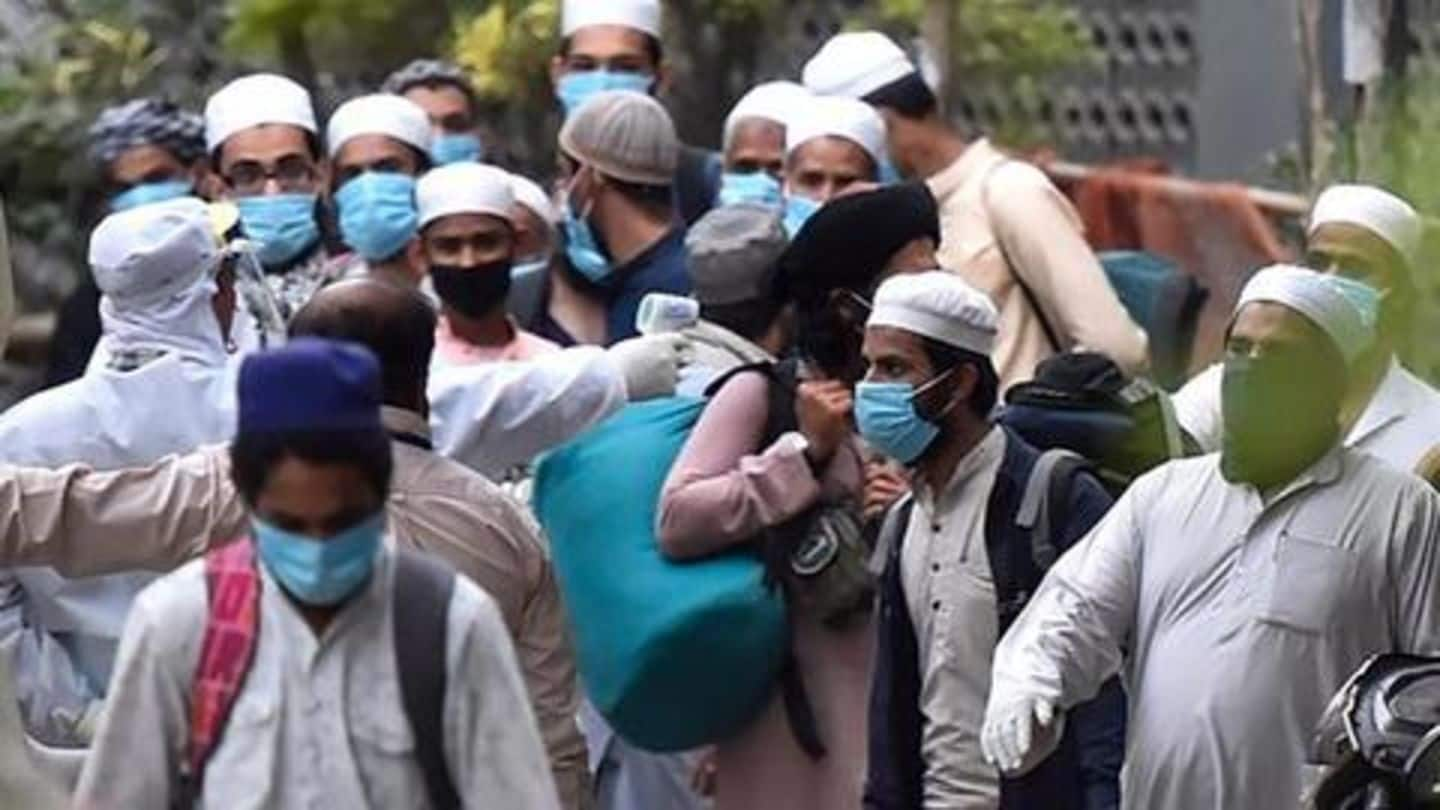 Members of the Islamic group, Tablighi Jamaat, who misbehaved with nurses at a Ghaziabad Hospital, passed lewd comments and allegedly made obscene gestures face charges under the stringent National Security Act (NSA), reports said on Friday. Fuming at them, Uttar Pradesh Chief Minister Yogi Aditynath said they committed a crime against humanity, and will not be spared. Here are more details.
Jamaat members roamed without clothes, harassed nurses
Some of those who attended the infamous congregation at Nizamuddin Markaz were sent for quarantine at Ghaziabad's MMG Hospital. However, rather than following the instructions of the medical staff, they roamed without clothes inside isolation wards, crooned objectionable songs, and kept demanding cigarettes. Six nurses flagged the concern and subsequently, Chief Medical Superintendent wrote to local police, Chief Medical Officer, and SSP Ghaziabad.
They are enemies of humanity: Adityanath
Weighing in on the matter, Adityanath said these people (referring to the Jamaat members) neither follow law nor do they accept any order. "They are the enemies of humanity, what they have done with women healthcare providers is a heinous crime. We are invoking the National Security Act against them, we will not spare them," the BJP leader said.
Now, only male staff members will take care of them
It has also been ordered that no female health staff or women cops will remain stationed in Ghaziabad hospitals where the Jamaat members are admitted. Only male staff will be allowed. "An incident like Indore where doctors were attacked should not be seen anywhere in the state. For this, we will take whatever action is required by law," he said.
Some locals of Indore brought shame for entire nation
To note, Adityanath referred to the unruly behavior of a couple of goons in Indore's Tatt Patti Bakhal area. On Wednesday, when a healthcare team, including two female doctors, went to screen coronavirus patients, they had to run for their lives as stones were pelted at them. Seven people were arrested and booked under the NSA. Displaying immense courage, doctors returned on duty again.
But reports of attacks on healthcare workers aren't just restricted to Hindi heartland. At a government hospital in Hyderabad, relatives of a 49-year-old man, who died of COVID-19, assaulted medical staff alleging negligence. In Bengaluru, a couple of ASHA workers were attacked in Sadiq Layout near Hegdenagar when they went to collect information about possible suspects and create awareness about coronavirus.
Meanwhile, Jamaat members are being traced and quarantined
The Tablighi Jamaat meet has given sleepless nights to authorities, as it has emerged as the biggest domestic COVID-19 source. Its attendees are being traced and quarantined. The Centre believes the congregation put at least 9,000 at the risk of coronavirus. At least six deaths in the country were linked to it. In Ghaziabad alone, authorities have traced 136 who attended the event.