Ghaziabad: Tablighi Jamaat members kept in hospital roam naked
Ghaziabad: Tablighi Jamaat members kept in hospital roam naked
Apr 03, 2020, 01:08 pm
3 min read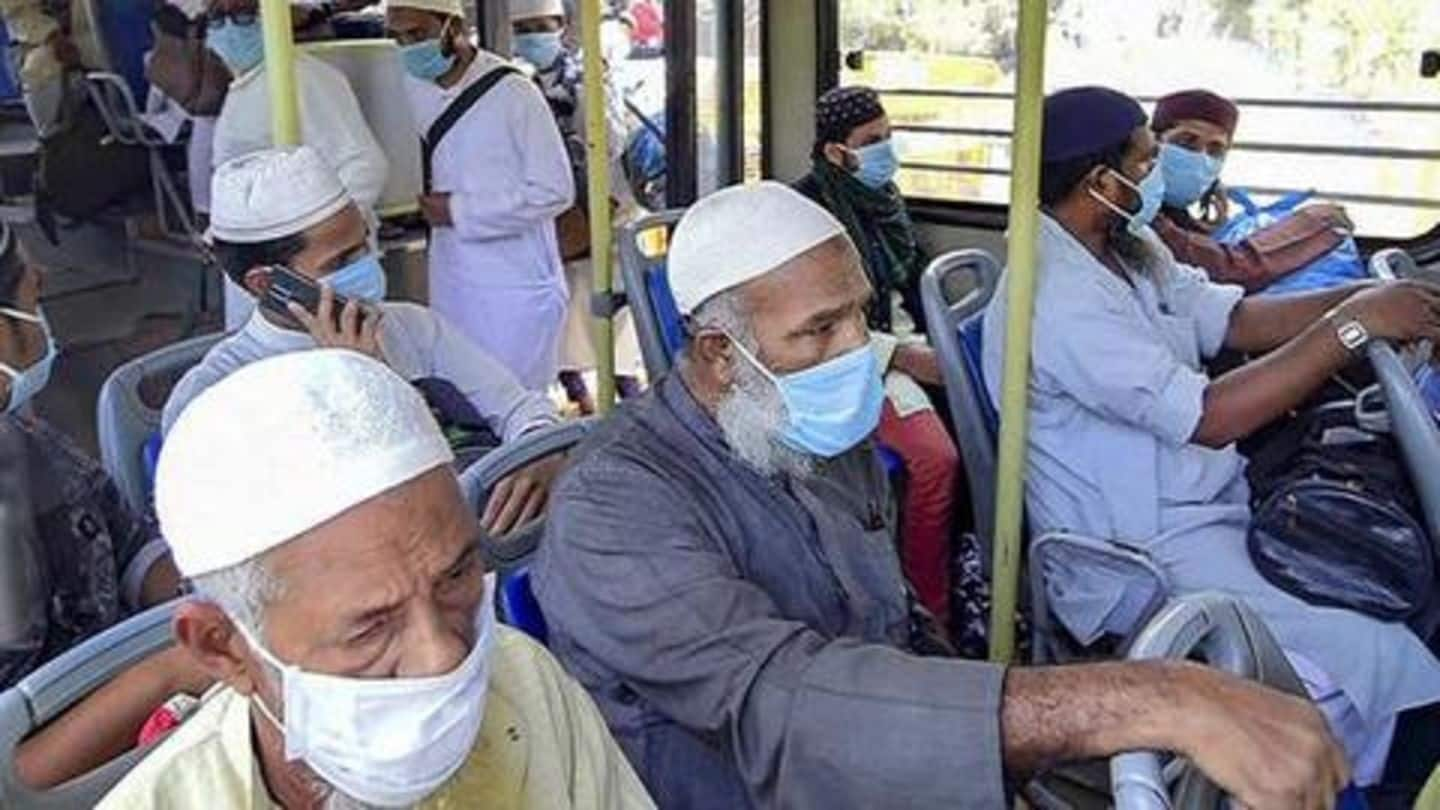 In a rather disgusting incident, members of Islamic group Tablighi Jamaat, who have been kept under observation in Ghaziabad, allegedly passed lewd comments at nurses and roamed about naked inside the medical facility, the Chief Medical Superintendent of the MMG District Hospital claimed in a letter to the Uttar Pradesh Police. Reportedly, a complaint has been registered against the group. Here's what went down.
In March, the Tablighi Jamaat held an event in Nizamuddin Markaz, which went on for days and was attended by thousands from India and hundreds from foreign countries. The attendees, who got infected, traveled to the length and breadth of the nation, sparking fears of community transmission. The machinery of states have now been deployed to trace and isolate them, and map their contacts.
They didn't wear proper clothes, demanded cigarettes
However, getting them treated for COVID-19 has been far from easy, as most of them are resisting. Shockingly, the female staff of MMG District Hospital was subject to obscenity; they wrote a letter to authorities. Dr. Ravindra Rana, the CMS of the hospital, said six male patients roamed about in the hospital without wearing proper clothes, sang objectionable songs, and demanded cigarettes.
"They have also alleged that the patients are not consuming medicines given to them and also try to come close to the staff. Also instead of maintaining social distancing, they are sitting together on the same bed and talking," Dr. Rana said in his complaint.
'Nurses are working round-the-clock, are upset with behavior'
Dr. Rana said the matter was brought to the attention of Chief Medical Officer of Ghaziabad, the local police, and the SSP of Ghaziabad. "The nurses are working hard day and night at the isolation wards to treat patients and they are very upset with the unruly behavior shown towards them. The complaint has been submitted by six nurses," he said.
SHO will visit the facility twice daily, assured top cop
When asked about this development, Manish Mishra, superintendent of police (city), said they are yet to receive a formal complaint from CMS. "However, I have directed the concerned station house officer to visit the isolation ward at least two times daily to ensure that there is no unruly activity of any sort against the hospital staff," he said, adding that cops have been deployed.
In other hospitals, cops are being proactive
Separately, in two other facilities in Masuri and Muradnagar, a sub-inspector and a constable have been stationed to ensure that patients behave themselves. Neeraj Kumar Jadaun, superintendent of police (rural), said the cops have been told to not shy away from using force if unruly behavior is detected. The cops have been given protective gear and work in 12-hour shifts, he said.