Light candles, diyas for nine minutes on Sunday: PM Modi
Light candles, diyas for nine minutes on Sunday: PM Modi
Apr 03, 2020, 09:36 am
3 min read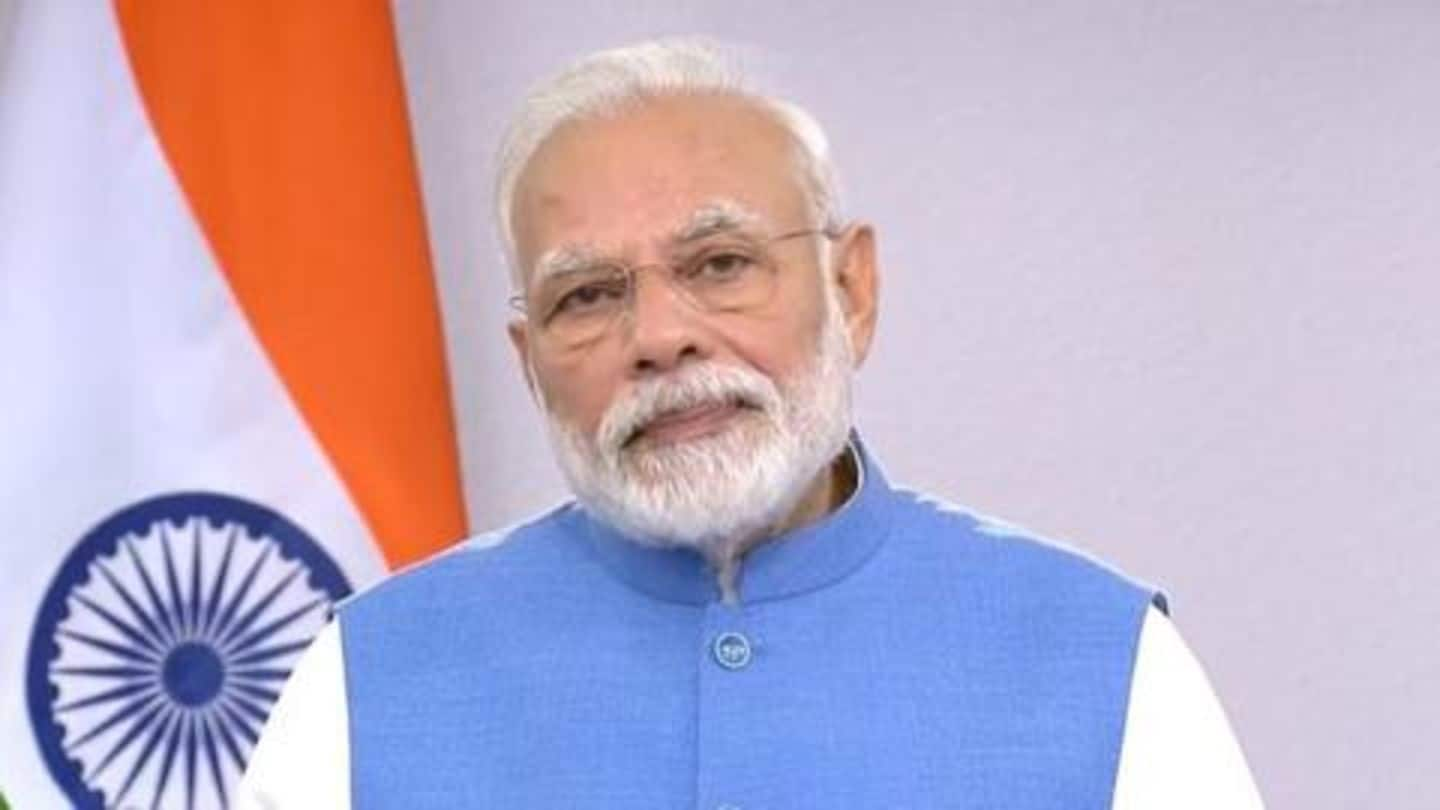 In a bid to uplift the gloomy mood of the nation, Prime Minister Narendra Modi on Friday assured Indians they aren't alone during the 21-day lockdown, which is currently underway. To show solidarity in the fight against coronavirus, Indians should switch off lights on Sunday, April 5, and light a diya, candle or flash torches/mobile phones for nine minutes, he said.
Your discipline has been extraordinary: PM Modi
At the outset of his speech, PM Modi spoke about the lockdown and appreciated the dedication of Indians. "Your discipline and service to the nation have been extraordinary during the last 9 days of lockdown. Authorities have done everything to contain this situation," he said. He also said India set an example with its actions on March 22, when the Janata curfew was imposed.
We are in this together, no one is alone: PM
Saying that other nations replicated India's way of thanking its first responders, PM Modi added that the lockdown has raised questions for many. "You may think what will do alone sitting at home? You may wonder how many days you have to spend like this? Nobody is alone. The collective strength of 130 cr Indians is with every individual," he went on.
Want nine minutes this Sunday, said PM Modi
Further, PM Modi said it was important to brighten up spirits. "On April 5, this Sunday, I want 9 minutes from all of you at 9 pm. Switch off the lights of your homes and light a candle, diya, torch or flashlight of your mobile and let us light our lives with hope amid the darkness of coronavirus pandemic," he added.
Don't come out on streets, ordered PM Modi
Smarting from the Janata curfew setback when people came on streets, PM Modi underlined, "Ensure that while you light the lamps of hope and unity on April 5 at your homes, you maintain social distancing at all times; do not come out of your houses."
To note, the menace started in China last year
Having originated in China in December 2019, coronavirus, which causes fatal COVID-19 disease, has become the single biggest problem for the globe. The total number of infections across the globe stands at 1,015,667 and 53,200 have lost their lives. Italy became the worst-affected nation with 13,915 deaths, followed by Spain where 10,348 have died. US and France lost 6,075 and 5,387 lives respectively.
Lockdown was India's best bet to deal with virus
In India, where the healthcare facilities are not as par as other rich countries, there was only one way to deal with the pandemic — restrict people's movement. Since March 25, the nation is under a 21-day lockdown with trains, flights, metros, buses, cabs, and local transport suspended. Only essential services like police, fire, hospitals, banks, and a couple of government offices are functional.
Yesterday, PM Modi spoke about next step with Chief Ministers
Yesterday, PM Modi had a video conference with all Chief Ministers where he batted for staggered relaxation after the lockdown ends on April 14. Appreciating the teamwork displayed by CMs, he asked them for suggestions for the next stage. He also spoke about the "necessity of maintaining the supply of essential medical products, availability of raw material for the manufacture of medicines and medical equipment".
72 have died in India; 2,543 are infected
Across the country, 72 have died of the virus and 2,543 have contracted the infection. Currently, Indian authorities are scrambling to trace and isolate attendees of a Tablighi Jamaat event, which was held in March, and emerged as the biggest domestic source of the virus.