Maharashtra crisis: BJP's Fadnavis may stake claim in two days
Maharashtra crisis: BJP's Fadnavis may stake claim in two days
Nov 04, 2019, 01:30 pm
4 min read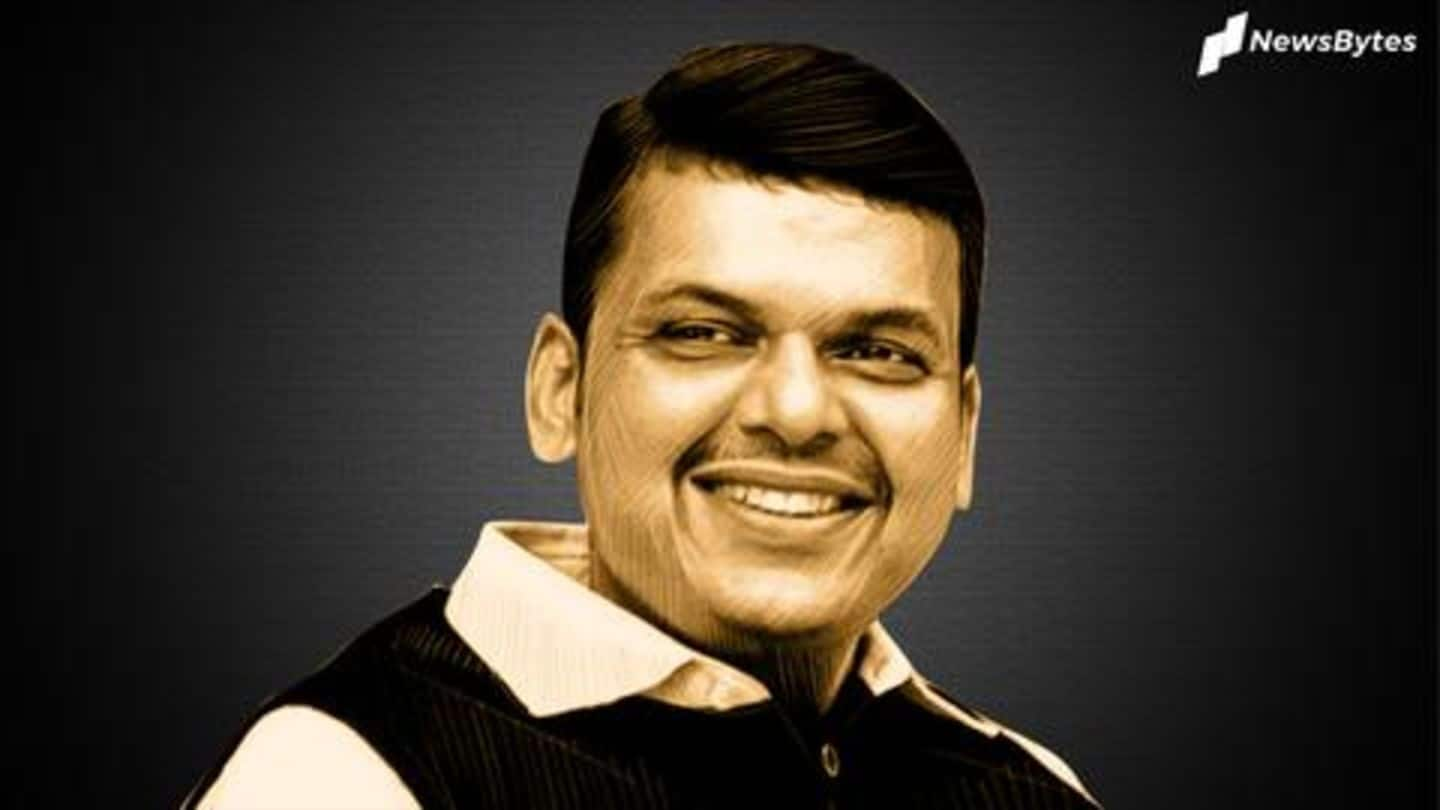 The BJP and Shiv Sena were supposed to get on with government formation after Diwali, but the festival ended a week ago and the friends-turned-foes still haven't been able to come on the same page. As the November 7 deadline, set by Governor Bhagat Singh Koshyari, is nearing, incumbent Chief Minister Devendra Fadnavis may stake claim to form the government by Wednesday, November 6.
What is really going on in Maharashtra?
Polls for 288-seated Maharashtra happened on October 21. The results declared on October 24, didn't give clear majority to BJP, crushing its dreams. The results, however, gave teeth to Sena, which elevated its demand of rotational CM. Uddhav Thackeray-led party wants his son Aaditya, a first-time MLA from Worli, to be at the helm of affairs for 2.5 years. But BJP isn't relenting.
Last week, Union Minister-led delegation met Governor
On Saturday, Koshyari met a delegation led by Union Minister Ramdas Athawale. He informed them that if no one stakes a claim to form the government by the aforementioned date, he will be forced to start "consultations" to end the tussle. Earlier, BJP leader Sudhir Mungantiwar had said if the impasse doesn't get resolved, President's Rule is likely to be imposed.
Now, BJP won 105 seats in polls and with time Fadnavis managed to get the support of some independents. If he stakes the claim, then Koshyari will ask him to either show he has the numbers, or give him time to prove so. Meanwhile, Fadnavis, who toured Marathwada and spoke to troubled farmers, met BJP boss and Home Minister Amit Shah today.
Separately, Sena's Raut will meet Koshyari this evening
While Fadnavis is confident situation would get better soon, Sena isn't budging. Sena claimed 170 MLAs are with it, and Sanjay Raut will meet Koshyari this evening. "There is a deadlock and we are not responsible for it. BJP being the single largest party should claim to form a government first... but if they fail, we can stake a claim," he said.
Yesterday, Raut explained how Sena will touch 170-mark
On Sunday, Sena upped its attack on ally BJP through its mouthpiece Saamana. A front-page story of the daily read: At any cost, there should be no BJP government. Separately, Raut in his column Rok Thok wrote, "With the help of the NCP, Congress and others, the figure will go up to 170. The Shiv Sena can have its own Chief Minister."
Further, Raut hinted BJP might join hands with NCP
Admitting that an alliance with NCP and Congress (both parties with different ideologies) will be difficult, Raut remembered how Prime Minister Atal Bihari Vajpayee ran his government. He suggested that if NCP supports BJP, Supriya Sule will be made a minister in Centre and Ajit Pawar in state. But he underlined that NCP won seats only because of their anti-BJP stance.
He suggested BJP and Sena will have to "step back"
About the Sena-BJP government, Raut wrote, "For this to happen, both will have to take four steps back. They'll have to consider Sena's demands, will have to divide chief minister's tenure. This is best alternative. But because of 'ego', it will not come into effect."
A series of meetings will decide Maharashtra's fate
Apart from Fadnavis's meeting with Shah, another high-profile meeting is scheduled for today. Reportedly, Congress interim chief Sonia Gandhi and NCP patriarch Sharad Pawar will have a word about the political crisis in Maharashtra. Though both parties had spoken about taking on the role of the opposition, the offer by Sena has got them thinking. In all likeliness, Maharashtra's drama will continue for days.