Here are some lesser-known facts about Shiv Sena's Aaditya Thackeray
Here are some lesser-known facts about Shiv Sena's Aaditya Thackeray
Written by
Siddhant Pandey
Oct 28, 2019, 11:37 pm
3 min read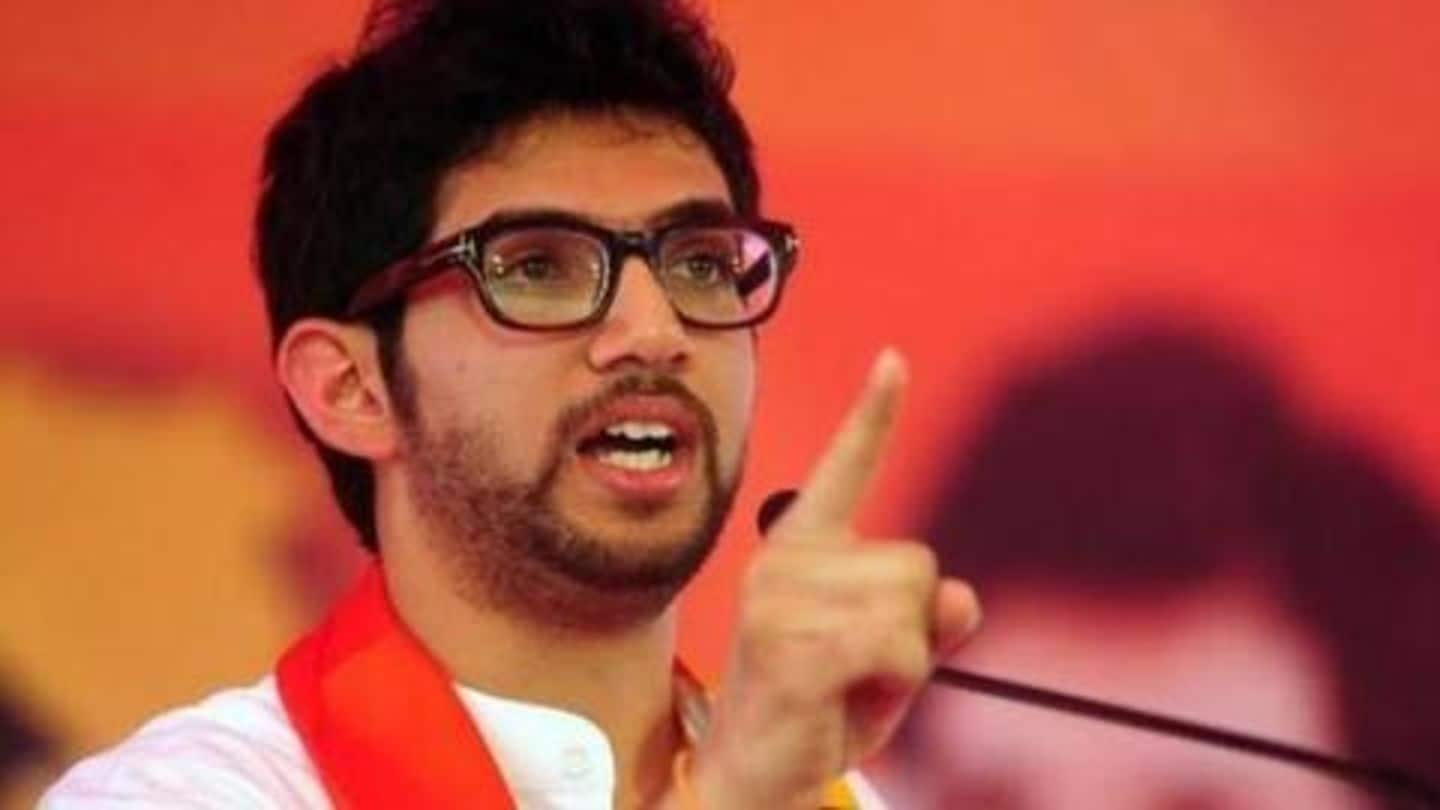 Immediately after the Maharashtra poll results were declared, it seemed the BJP-Shiv Sena alliance would form the government. However, the two parties continue to bicker over a rotational Chief Minister set-up, wherein Shiv Sena MLA from Worli, Aaditya Thackeray, would serve as CM for 2.5 years. With Maharashtra's fate hanging in the balance, let's look at some unknown facts about this possible future CM.
Aaditya is a Xavier's and KC Law alumnus
The elder son of Shiv Sena chief Uddhav Thackeray, Aaditya Uddhav Thackeray was born on June 13, 1990. Aaditya studied at the Bombay Scottish School and went on to study History at the St. Xavier's College. He also attended the KC Law College. He likes to read about the history of the British monarchy and enjoys cricket, too.
He's also a poet and a photographer
Aaditya is also a poet. However, poetry is more than a mere hobby for the Thackeray scion, who published his first book of poems My Thoughts in White and Black in the year 2007. He has also written the lyrics of a private album 'Ummeed'. Much like his father, a professional photographer, Aaditya also takes a liking to photography.
Aaditya made efforts to revive Mumbai's nightlife
If you have enjoyed the 24X7 open restaurants and malls in Mumbai, you have Aaditya to thank. He put a proposal to revive the city's nightlife in 2015 which was approved by Chief Minister Devendra Fadnavis. However, he doesn't consider himself a "party boy."
Aaditya founded Shiv Sena's youth wing in 2010
The 29-year-old Aaditya is only a first-time MLA, however, he founded the Shiv Sena's youth wing, the Yuva Sena, back in 2010 and serves as its president. The Yuva Sena has units across Maharashtra, Rajasthan, Madhya Pradesh, Kerala, Bihar and Jammu and Kashmir. In January last year, he was elevated to the position of Shiv Sena leader.
He's the president of Mumbai District Football Association
In 2017, he was elected President of the Mumbai District Football Association (MDFA). Earlier this year, he was also elected vice president of the Western India Football Association (WIFA), the governing body of the sport in Maharashtra.
Aaditya has assets worth Rs. 16 crore!
Earlier this month, when Aaditya filed his nomination from the Worli Assembly constituency, he also revealed his assets. According to his poll affidavit, he has assets worth Rs. 16.05 crore, including seven immovable properties worth Rs. 4.67 crore and bank deposits worth Rs. 10.36 crore. He also owns a BMW car worth Rs. 6.5 lakh, which was registered in 2010 and purchased in 2019.