India-EU summit: PM Modi cancels Brussels visit over coronavirus scare
India-EU summit: PM Modi cancels Brussels visit over coronavirus scare
Mar 05, 2020, 06:01 pm
3 min read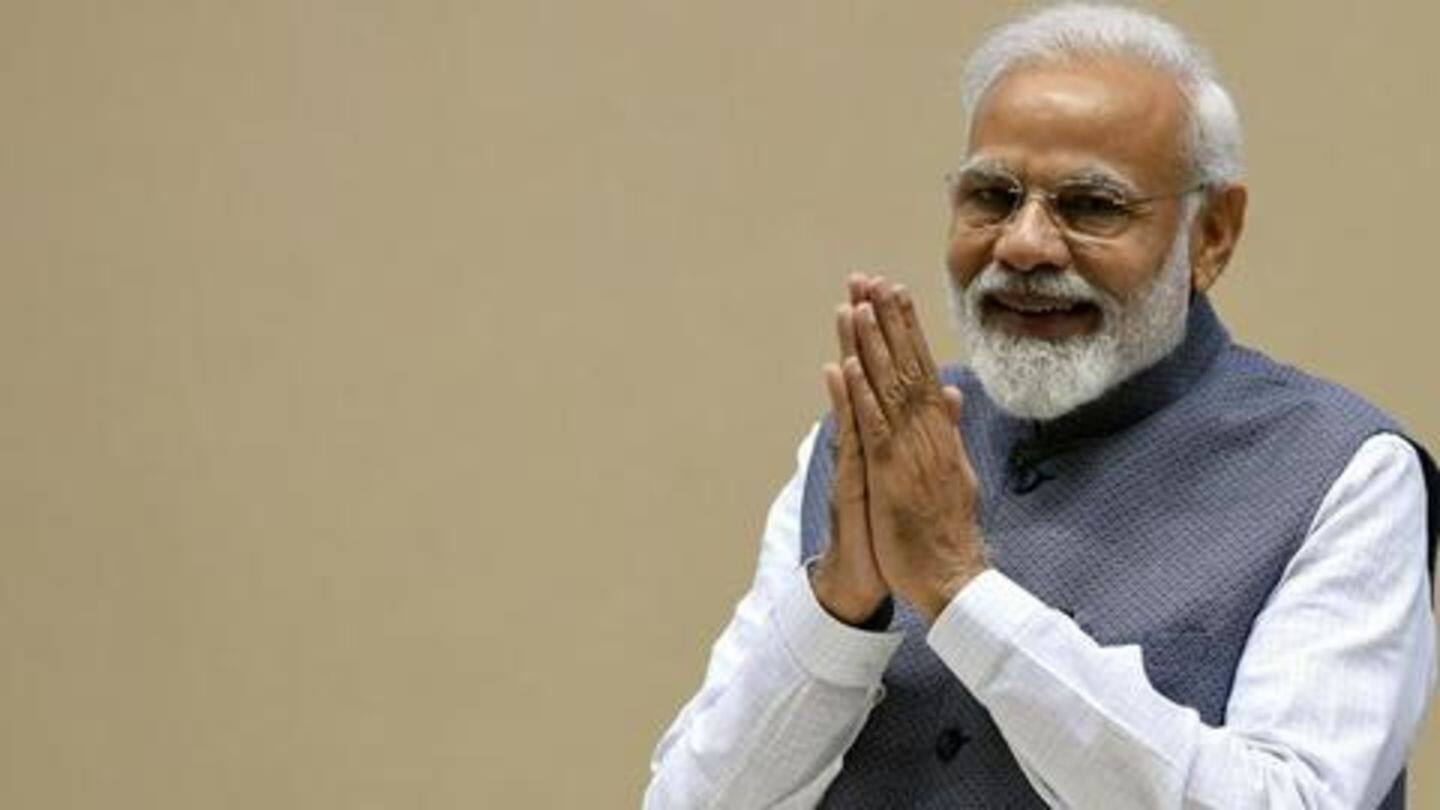 In the wake of rising cases of coronavirus, Prime Minister Narendra Modi will not be visiting Brussels for the India-EU summit, External Affairs Ministry's spokesperson Raveesh Kumar said on Thursday. The summit aimed at expanding strategic partnership will be rescheduled, he told the press today. After it erupted in China in mid-December, coronavirus has taken the lives of over 3,000 and affected 90,000 globally.
What is COVID-19? What are the symptoms?
The term "coronavirus" refers to a family of viruses that cause illnesses ranging from common cold to Severe Acute Respiratory Syndrome. The current outbreak involves a new strain of coronavirus—called SARS-CoV-2. The virus impacts a host's respiratory system, triggering flu-like symptoms such as cough, breathing difficulty; even causing pneumonia or death in severe cases. The disease caused by the virus has been named COVID-19.
It's not apt to travel right now: Kumar
With no solution in sight for the coronavirus problem, health officials around the globe suggested precautions. Not attending large gatherings and washing hands regularly top the list. Considering the same, India and Belgium decided that time is not apt for travel, the MEA spokesperson revealed. "So, it has been decided that Summit will be rescheduled on a mutually convenient date," Kumar added.
Won't be attending Holi Milan programs: PM Modi
Earlier, PM Modi announced that he would not attend Holi celebrations this year. Home Minister Amit Shah said he would do the same. "Experts across the world have advised to reduce mass gatherings to avoid the spread of COVID-19 Novel Coronavirus. Hence, this year, I have decided not to participate in any Holi Milan program," PM Modi said in a tweet yesterday.
In India, 30 cases have been reported so far
In India, 30 cases of coronavirus have been detected so far. 15 Italian tourists were quarantined and the government has decided to screen passengers arriving from outside the country. Yesterday, an employee of Paytm contracted the virus, prompting the company to shut offices in Noida and Gurugram for two days. The employee's team members were told to get themselves tested.
The problem is prominent in Iran and Italy
In Europe, Italy has become the hub of the disease and in Belgium 23 cases were reported until yesterday. A number of cases were reported from Iran as well, but no Indian has been infected in the country, Kumar added. Meanwhile, Israel's PM Benjamin Netanyahu told his countrymen to ditch handshake for the Indian practice of "namaste" while greeting one another.
Find a way beyond shaking hands: Netanyahu
"Just avoid shaking hands as I do. You can try to implement the Indian system of Namaste or say another word like shalom, but find a way, any way of not shaking hands," Netanyahu, a close friend of PM Modi, said.