As coronavirus cases spike, government identifies ten hotspots
As coronavirus cases spike, government identifies ten hotspots
Apr 01, 2020, 12:11 am
3 min read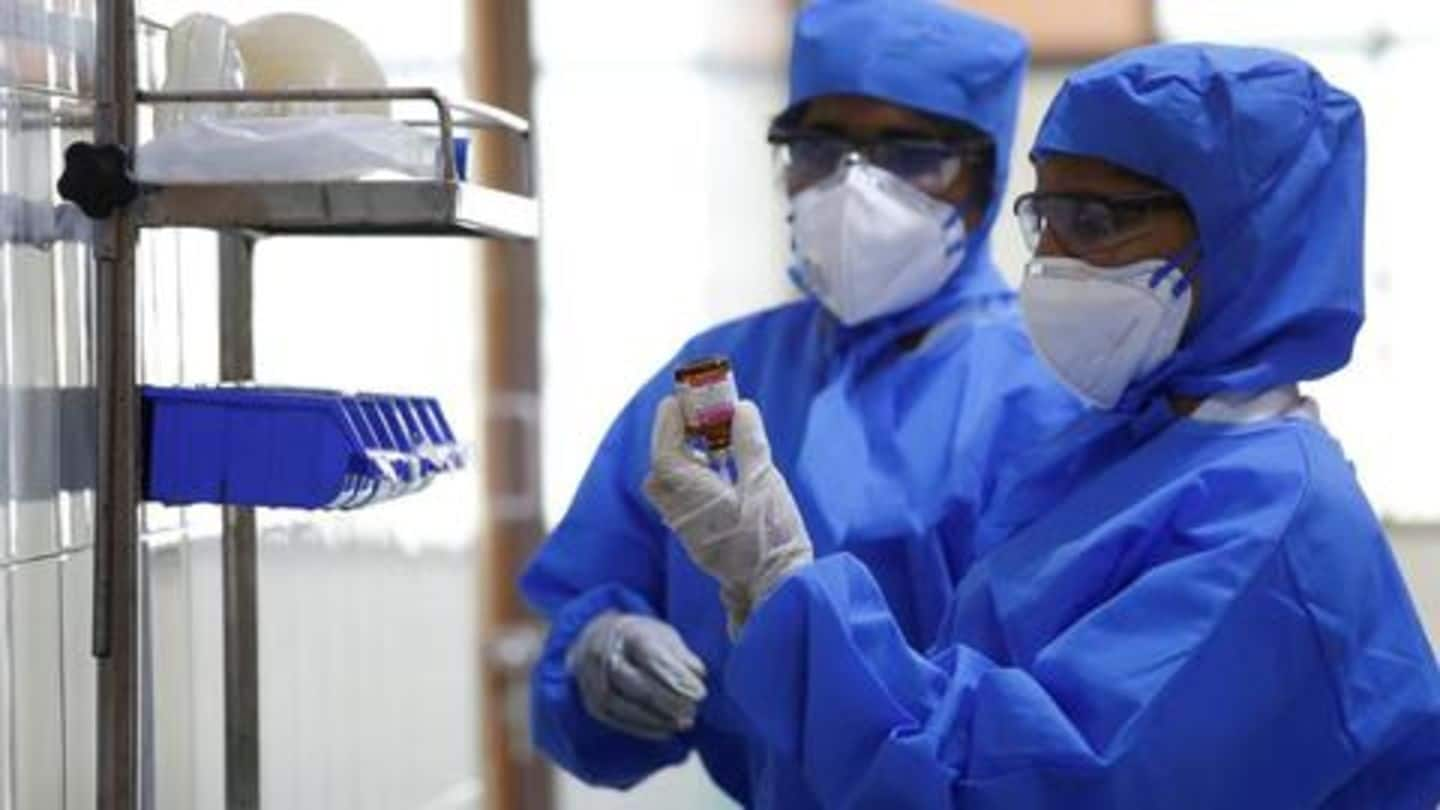 To deal with COVID-19, which has infected 1,251 and killed 32 across India, the government has identified ten hotspots, two of which are Dilshad Garden and Nizamuddin, a report in Indian Express said on Tuesday. These places are where "unusual transmission" was detected. Noida, Meerut, Bhilwara, Ahmedabad, Kasaragod, Pathanamthitta, Mumbai and Pune, are other hotspots, the report added. Here are more details on this.
Places where numerous clusters are found make a hotspot
A source in the Integrated Disease Surveillance Programme explained to the daily that an area having several clusters is identified as a hotspot. A cluster is a place where 10 or more people have been infected. "Sometimes the cases are localized, sometimes so widespread that the entire city has to be covered," the person explained. To give a perspective, New York is a hotspot.
With five cases and three deaths, Ahmedabad is a hotspot
There is a reason why Ahmedabad is on the list. The source said that usually there's one death per 100 cases but in the case of Ahmedabad, only five have been infected but three died. It doesn't "add up", so the Gujarat city is on the list. A senior Health Ministry official said they will amp up testing in these hotspots, as per protocol.
These hotspots will be put under surveillance
Joint Secretary, Ministry of Health, Luv Aggarwal, who has been giving press briefings almost daily to give updates about the virus transmission, said, "We are studying the emerging hotspots. We will follow rigorous surveillance and containment measures in these places."
India's cases are half of what they should be
India decided to identify hotspots and begin testing there as by the benchmark of one death per 100 infections, the country's cases are half of what is expected. "We may be missing out something. There is as of now no change in testing strategy, but we are pulling out all the stops in the door-to-door containment plan," the source said.
Gathering at Nizamuddin made it a hotspot
Now, Nizamuddin in New Delhi was labeled as a hotspot after a meeting of Muslim clerics was held there. The people had a travel history of Indonesia and Malaysia. Similarly, Dilshad Garden was identified as a hotspot after a Saudi returned woman, possibly infected hundreds. The woman visited a Mohalla clinic, whose doctor attended patients before he was found to be positive.
Several clusters have developed in Mumbai
Similarly, Meerut was put under surveillance after a man, who returned from Dubai, travelled on public transport to meet his in-laws. His family met several people in the neighborhood, exposing them to the health hazard. In Mumbai, there is a fear that several clusters might have been developed. Social distancing in slums is virtually impossible, so, testing will be amplified there.
Cases climbed in Noida, prompting Adityanath to slam officials
Meanwhile, Rajasthan's Bhilwara had to be called a hotspot after a number of the medical staff of a private hospital tested positive. Nearly 20 lakh people of the district are being surveyed. In Noida, the cases have crossed 30, forcing Uttar Pradesh Chief Minister Yogi Adityanath to come down heavily on officials. And in Pathanamthitta of Kerala, dozens have been infected.