Kerala: Elderly couple, aged 93 and 88, recovers from coronavirus
Kerala: Elderly couple, aged 93 and 88, recovers from coronavirus
Mar 31, 2020, 11:10 am
3 min read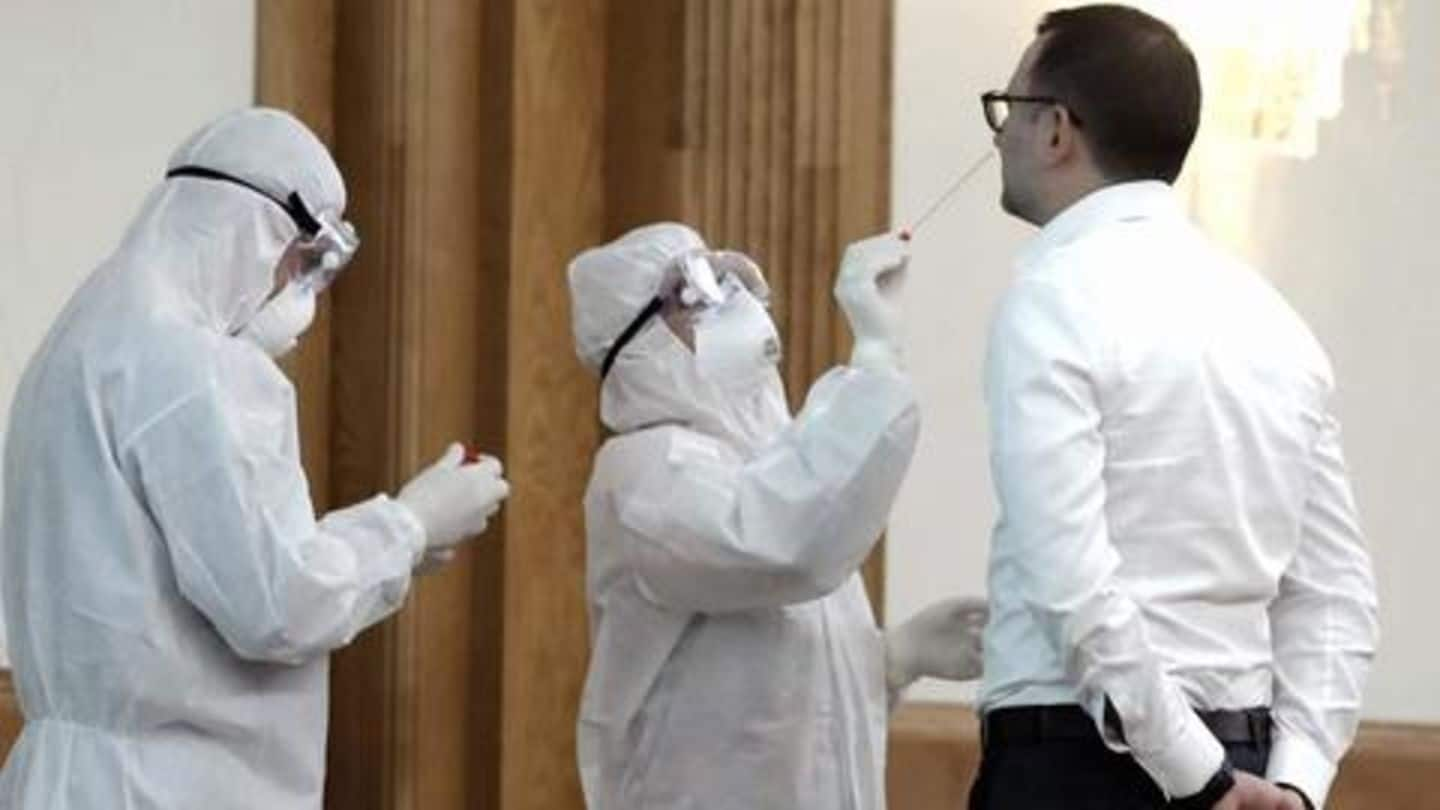 In a heartening turn of events, an elderly couple, aged 93 and 88, have recovered from the deadly COVID-19, the disease caused by the novel coronavirus, Kerala Health Minister KK Shailaja informed. The man and his wife contracted the infection from their children and grandson, who had a travel history to Italy. All five have been discharged after testing negative. Here's their story.
They were brought back to life, said Kerala's Health Ministry
For the last three weeks, 93-year-old Thomas and his wife Mariyamma, 88, were undergoing treatment at Kottayam Medical College Hospital. About them being healthy again, Shailaja said, "The elderly couple were literally brought back to life from death." The Health Ministry informed that the couple had diabetes, suffered from hypertension, and they also had other age-related ailments.
In total, nine members of the family got infected
Hailing from Ranni, Pathanamthitta, Thomas' son, said to be 55 years old, had come from Italy along with his wife, 53, and son, 26, on February 29. The man's daughter and his son-in-law, who picked them at the airport, got infected, and so did relatives of the family. A couple, aged 65 and 61, also got infected. In total, infection caught nine members of the family.
The family appreciated the work of medical staff
The family was earlier berated by the Health Ministry for not revealing their travel history, but once they got discharged from the medical facility, they were all praises for the staff. One of the recovered persons, who was identified as Rijoi by The NewsMinute, said they didn't understand the seriousness of the situation. He hailed the treatment they received at the hospital.
We never thought of returning home: Rijoi's aunt
Separately, Rijoi's aunt said, "We don't know how to thank the staff. They took care of us very well. I express my whole-hearted gratitude. On Sunday, our results came back negative. We never thought of returning home, but God has created wonders."
Hospital staff cheered and clapped for the discharged patients
To note, five of the infected persons — the family which returned from Italy and the other elderly couple, were admitted to Pathanamthitta General hospital. They got a warm send-off by the hospital staff, and were handed over groceries, cereals, and vegetables. In fact, a special ambulance was also arranged to drop them. They will remain in home quarantine for 14 days.
Thomas and Mariyamma remained stubborn initially, nurses were patient
Similarly, scenes at Kottayam Medical College, where Thomas and Mariyamma were admitted, were also pleasant on Monday. Reportedly, after the two were shifted to different VIP ICU rooms, Thomas and Mariyamma got anxious. Thereafter, they were shifted to a room from where they could see each other. Earlier, they demanded to return home and refused food too, but nurses took care of them compassionately.
While Thomas developed a severe cough and had to be put on a ventilator, Mariyamma also caught urinal and bacterial infection. Apparently, Shailaja monitored their case personally, and the results are for everyone to see. Unfortunately, the nurse who catered to the couple contracted the infection. Shailaja spoke to her and assured that the entire state stands with her.