Is government planning to censor streaming platforms
Is government planning to censor streaming platforms
Mar 04, 2020, 12:25 am
2 min read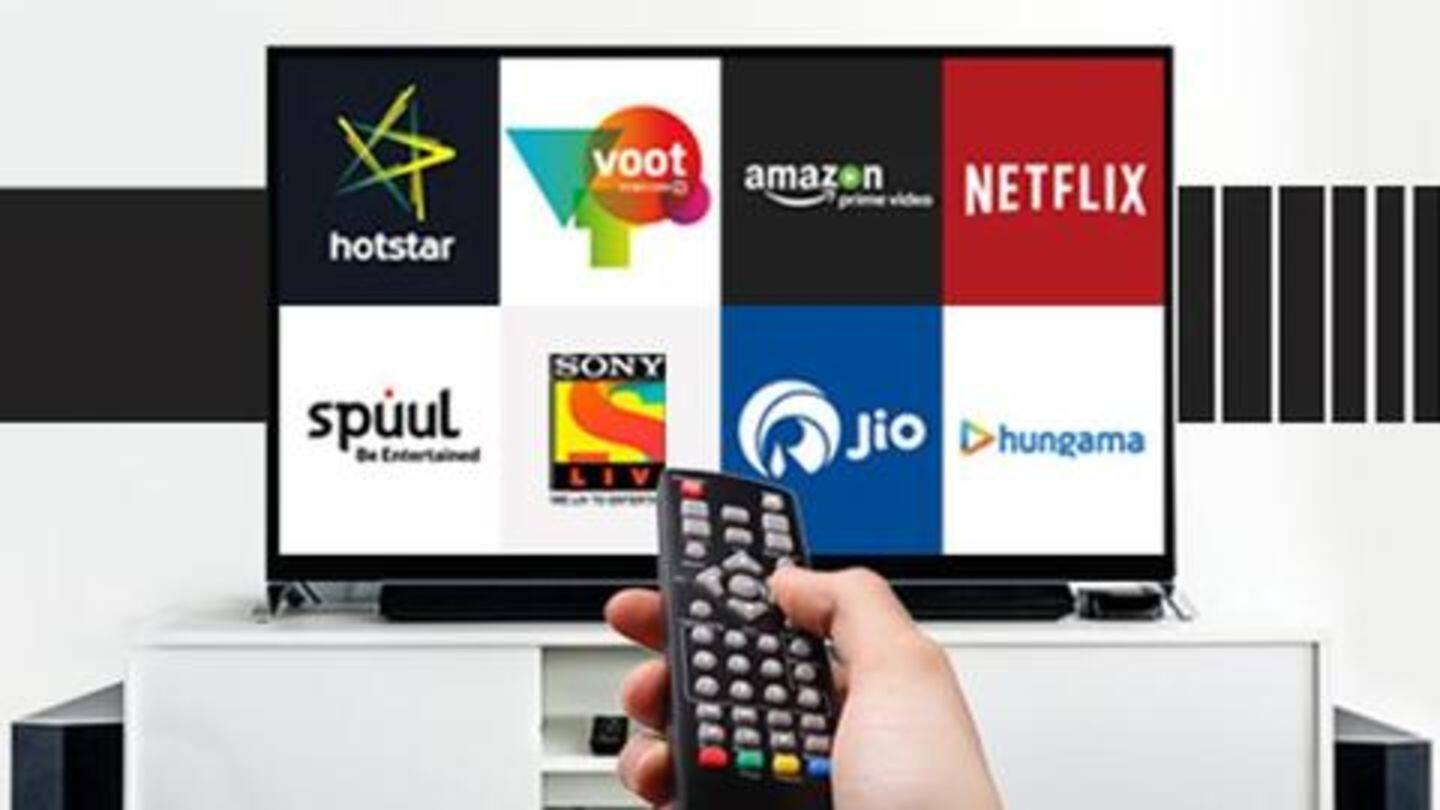 The clock is ticking fast for streaming platforms in India as the government wants them to finalize a self-regulatory code of conduct in 100 days. In fact, Minister of Information and Broadcasting Prakash Javadekar recently met the head honchos of several OTT players of India and gave them the said deadline to form an adjudicatory body to facilitate content regulation.
Representatives of Netflix, Amazon, ZEE5 attended the meeting
According to a report in Mumbai Mirror, the meeting hosted by Javadekar in Delhi was attended by representatives of streaming companies like Netflix, Amazon Prime, ZEE5, MX Player, ALTBalaji, Hotstar, Voot, Jio, SonyLIV, and Arre. In the meeting, Javadekar cited examples of countries like China, France and Singapore, where streaming services are required to follow the government-imposed regulations.
Meanwhile, OTT players remain divided over the proposal
Now, platforms like Hotstar, Voot, Jio, SonyLIV, Arre have signed up with Digital Content Complaint Council (DCCC), an adjudicatory body formed last month. Meanwhile, Amazon Prime has expressed its displeasure over the idea of regulation, whereas Netflix, ZEE5, MX Player, ALTBalaji have sought more time to mull over the proposal, sources told the publication. Reportedly, four platforms refused to be a part of DCCC.
In January 2019, IAMA had drafted a code of self-regulation
In January last year, the Internet and Mobile Association (IAMA) had drafted a code of self-regulation. The self-regulatory code seeks to curtail streaming of the content that is banned by the Indian courts, disrespects the national emblem or flag, hurts religious sentiments, or promotes violence against the state or its institutions. Notably, the formation of DCCC was also a brainchild of IAMA.
Javadekar had met representatives of OTT companies in October
The government has so far told the OTT companies that it is not looking to censor the content, however, it expects the players to come up with better segregation and categorization of content so they can reach out to different age groups, one of the signatories of DCCC told the publication. Javadekar had met with the representatives of OTT companies in October last year.
Recently, Hotstar blocked an episode of John Oliver's show
In the most recent case of online censorship in India, Disney-owned Hostar blocked a recent episode of Last Week Tonight with John Oliver, that was critical of Prime Minister Narendra Modi and his policies.