Coronavirus: India's death toll crosses 70; 21 dead in Maharashtra
Coronavirus: India's death toll crosses 70; 21 dead in Maharashtra
Written by
Siddhant Pandey
Apr 02, 2020, 11:57 pm
3 min read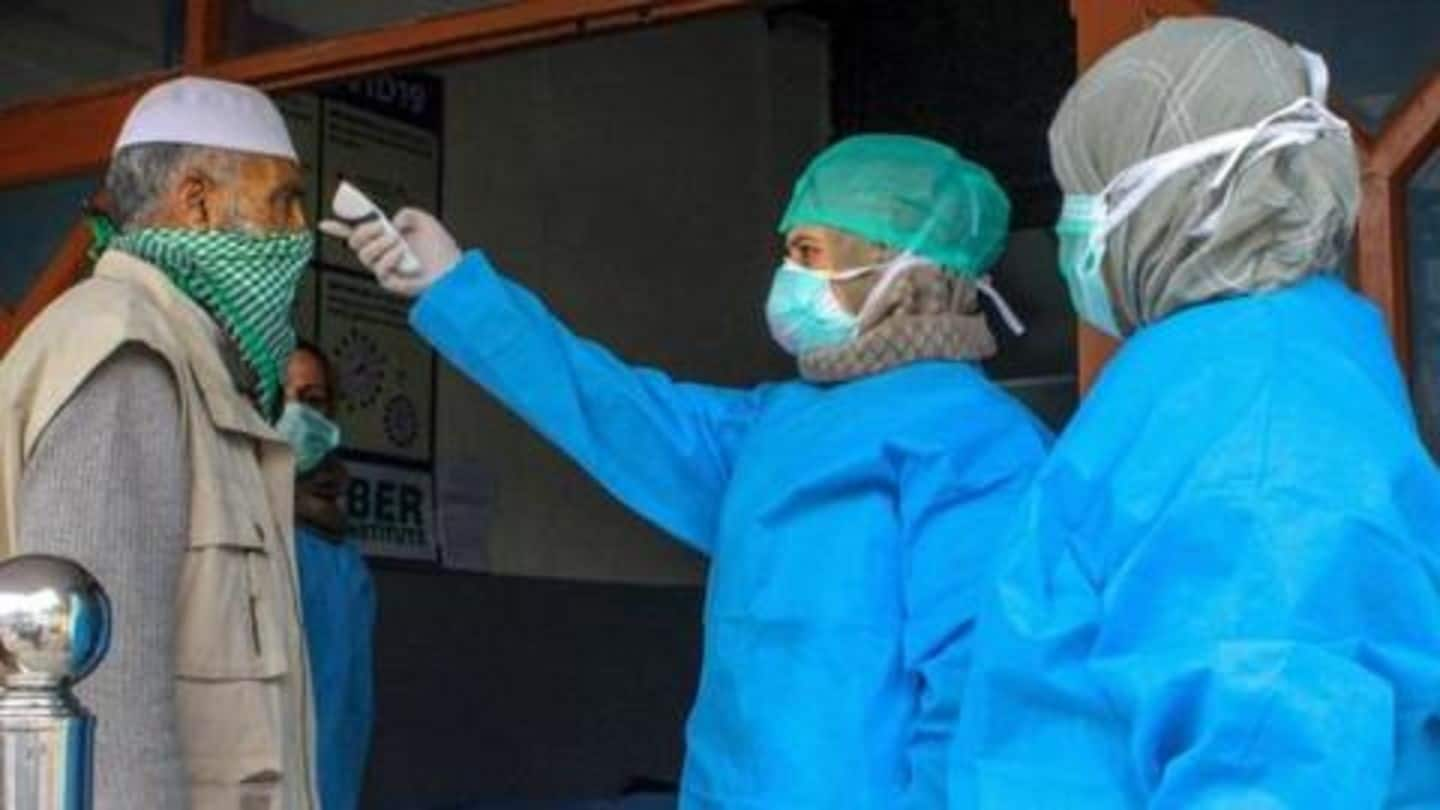 Even as India remains on lockdown, the number of cases of the coronavirus disease (COVID-19) surged past 2,000 on Thursday. Meanwhile, India has reported at least 78 deaths, per the latest update. However, the coronavirus outbreak may worsen over the next few days considering how social distancing had gone for a toss first with the migrant workers' exodus and now with the Nizamuddin crisis.
Health Ministry confirms 2,069 COVID-19 cases
According to the latest update from the Union Health Ministry, by 6 pm on Thursday, India had reported 2,069 COVID-19 cases. These include 53 deaths and 1,860 active cases along with 155 cured/discharged patients and one patient who migrated out of India. The Ministry said earlier in the day that roughly 400 cases are linked to the Tablighi Jamaat event in Delhi's Nizamuddin.
What is the Tablighi Jamaat event?
The Tablighi Jamaat event refers to a mid-March religious congregation held by the Islamic missionary group Tablighi Jamaat. Thousands were present for the event at Nizamuddin's Alami Markaz Banglewali Masjid in Delhi, many of whom have since tested positive. Contact tracing across India is underway.
The Maharashtra Health Department reported 416 COVID-19 cases. These included 86 fresh cases, 57 of which had been reported in Mumbai alone. As per the latest update, a health official told PTI that the death toll had risen to 21. Only 42 people have been discharged thus far. Maharashtra also reported a second COVID-19 case in the Dharavi slums, where a man died Wednesday.
India's death toll is at least 78
Although the Health Ministry has only confirmed 53 deaths, independently the states have reported a higher tally. Thus far, Maharashtra has reported 21 deaths, Telangana reported nine, Madhya Pradesh (8), West Bengal (7), Punjab (5), Rajasthan (3), and Haryana (1). This updated tally adds 25 more deaths to the national death toll, raising it to 78.
Delhi cases reach 293, 182 linked to Tablighi Jamaat event
Delhi's COVID-19 cases have risen to 293, including four deaths. 182 cases are linked to the Tablighi Jamaat event. The Northeastern state of Arunachal Pradesh reported its first COVID-19 case: a 31-year-old man who attended the Tablighi Jamaat event. Kerala's COVID-19 cases jumped to 286 after reporting 21 fresh cases. Tamil Nadu reported 75 fresh cases, including 74 linked to the Tablighi Jamaat event.
AIIMS-Delhi doctor, pregnant wife test positive for COVID-19
In a worrisome incident, a resident doctor at Delhi's All India Institute Of Medical Science (AIIMS) Physiology Department tested positive for COVID-19, along with his wife who is nine months pregnant. The woman has been isolated and is expected to deliver in a few days. Speaking to ANI, AIIMS officials assured that they will take all precautions while delivering the baby.