Coronavirus: Dharavi man dies from COVID-19; death toll crosses 50
Coronavirus: Dharavi man dies from COVID-19; death toll crosses 50
Written by
Siddhant Pandey
Apr 01, 2020, 11:32 pm
3 min read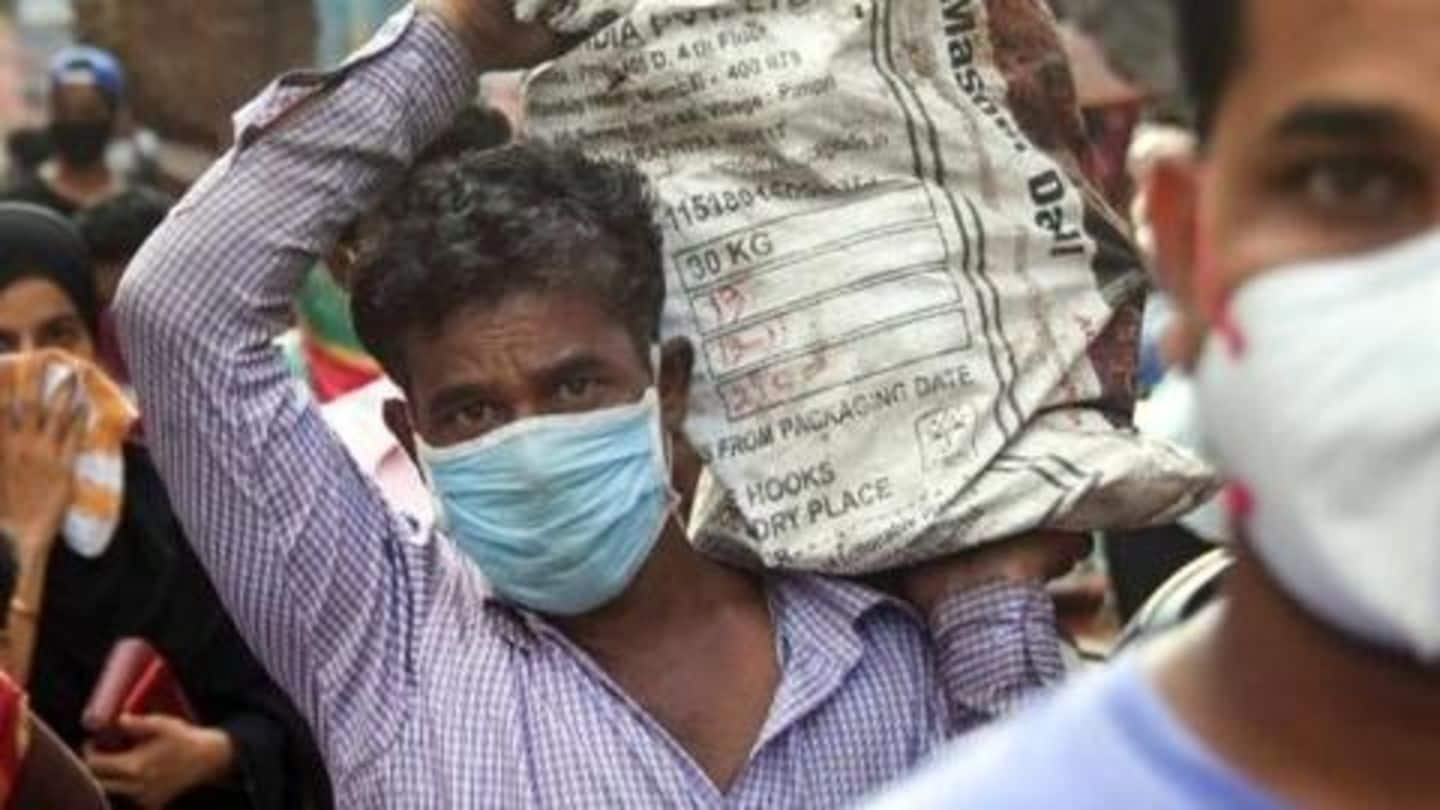 Over the past two days, the threat of the coronavirus pandemic has increased manifold. Since Tuesday, the total number of cases of the coronavirus disease (COVID-19) has risen by 437. India now reports over 1,800 COVID-19 cases. More shockingly, the first COVID-19 death was reported from Mumbai's Dharavi, Asia's largest slum, where the risk of widespread transmission is much higher than urban India.
Dharavi is 30 times more densely-populated than New York
A 56-year-old man in Dharavi died due to COVID-19 Wednesday. This raises fears about the outbreak, as thus far, the outbreak has mainly spread through the urban population, that can afford to self-isolate. Dharavi, on the other hand, is 30 times more densely-populated than New York with 2,80,000 people living per square kilometer. Further, there is only one toilet per 1,440 residents in Dharavi.
Dharavi man died at Sion Hospital; family to be tested
The 56-year-old man died during treatment at the Sion Hospital. His symptoms included fever, cough, breathing difficulties and the co-morbid condition of renal failure. Seven of his family members have been placed in home quarantine. They will be tested for the disease on Thursday.
Health Ministry confirms 1,800+ COVID-19 cases
According to the Health Ministry, India reported 1,834 COVID-19 cases till Wednesday evening. Earlier in the day, the Ministry said this steep rise is due to the Tablighi Jamaat incident and hence, it is not indicative of a national trend. The 1,834 cases include 1,649 active cases, 143 cured/discharged patients, 41 deaths and one patient who migrated out of India.
Maharashtra reports 335 COVID-19 cases; 17 deaths
Maharashtra remains the worst-hit state with 335 positive cases of COVID-19, 41 of whom have been discharged. According to Maharashtra's Health Department, the state has recorded a total of 16 deaths. This was before the latest death in Dharavi was reported. The government has also identified 10 hotspots in India: Delhi's Dilshad Garden and Nizamuddin, Noida, Meerut, Mumbai, Pune, Bhilwara, Ahmedabad, Kasaragod, and Pathanamthitta.
India reports at least 57 COVID-19 deaths
The Health Ministry has confirmed 41 deaths. However, Maharashtra's death toll has risen to 17. West Bengal's tally stands at six, Telangana at six, Punjab and Madhya Pradesh at four each, and Kerala and Uttar Pradesh at two each, as confirmed by officials. Comparing this to the state-wise tally on the Health Ministry's website indicates that the national death toll is at least 57.
Tablighi Jamaat incident adds 110 new cases in Tamil Nadu
A mid-March religious congregation of the Tablighi Jamaat in Delhi's Nizamuddin has sent authorities in a tizzy. Hundreds who attended the meeting have tested positive for COVID-19 110 new cases in Tamil Nadu and 53 new cases in Delhi are linked to the congregation. The Nizamuddin Markaz building has since been sanitized and contact tracing is underway. Several states have identified and quarantined attendees.
Man linked to Jamaat meet attempts suicide at hospital
One person related to the Tablighi Jamaat meet who is being treated at Delhi's Rajiv Gandhi Super Speciality Hospital attempted to kill himself earlier in the day. He was saved by hospital authorities as he tried to leap from the hospital's sixth floor.