Chief of Markaz Nizamuddin, named in FIR, untraceable
Chief of Markaz Nizamuddin, named in FIR, untraceable
Apr 02, 2020, 01:36 am
3 min read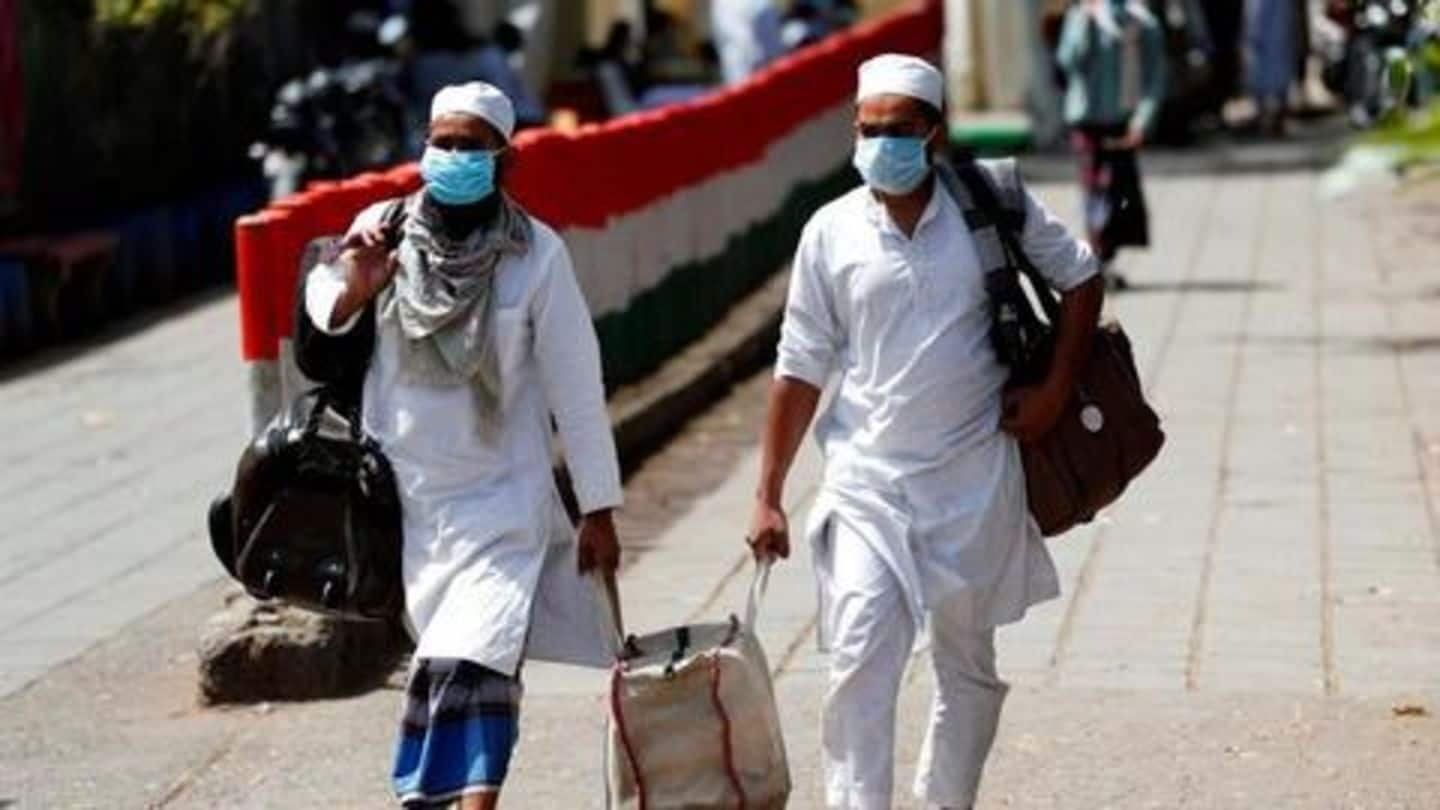 Maulana Saad Kandhalvi, the chief of Markaz Nizamuddin, where Tablighi Jamaat hosted an event for several days last month is untraceable, reports said on Wednesday. Along with six others, he has been named in an FIR and is accused of violating government orders on COVID-19 and organizing a religious gathering. The attendees of the congregation, which became a coronavirus hotspot, have been quarantined.
Jamaat organized an event, sparked fears of community transmission
An organization founded in 1926, the Jamaat organized an event attended by hundreds of Indians and over 200 foreigners, who came from countries like Malaysia, Thailand, and Indonesia. The attendees traveled back to their native places, carrying infection and possibly creating clusters. At least 10 COVID-19 related deaths in India were linked to the gathering. Till now, 2,361 have been evacuated from the complex.
Movement of Jamaat members swelled cases in India: Luv Aggarwal
At a press briefing a short while ago, Health Secretary, Luv Aggarwal, informed that India saw the largest single-day rise in cases with 386 positive cases being detected. He noted that the sudden rise was because members of Tablighi Jamaat traveled. Meanwhile, as many as 20 states and Union Territories have taken up the mammoth task of identifying the attendees and quarantining them.
Apart from Markaz chief, six others were booked
Besides Saad, Dr. Zeeshan, Mufti Shehzad, M Saifi, Younus, Mohammad Salman, and Mohammed Ashraf were booked. Delhi Police spokesperson Mandeep Singh Randhawa said the case was registered under Epidemic Diseases Act and IPC Sections 269 (negligent act likely to spread infection of disease dangerous to life), 270 (malignant act likely to spread infection of disease dangerous to life), and 271 (disobedience of quarantine rule).
Saad has been at large since March 28
Reports claim that Saad has been missing since March 28, when he was issued a notice by Delhi Police. Notably, when the cops failed to vacate the area and explain to the clerics why social distancing is necessary, NSA Ajit Doval visited Banglewali Masjid on the intervening night of March 28 and 29, to talk to them. Eventually, the 100-year-old complex was sanitized.
Controversial audio clips are also being probed
The Crime Branch, which is looking into the case, is also probing an audio clip in which Saad purportedly said that Muslims shouldn't fear the novel coronavirus and claimed it was a conspiracy against Islam. However, after the controversial audio surfaced, it was taken down.
A group from JNU wants FIR to be revoked
Meanwhile, a group named Muslim Students of JNU has demanded that the FIR is revoked and also asked the government to protect the migrant workers, who have been displaced due to the nationwide lockdown. Slamming the demand, ABVP said, "At a time when the nation is fighting against coronavirus, few people are busy propagating their agenda, in JNU. They aren't cooperating with security agencies."
It will send a wrong message: ABVP official
"They (MSJ) are demanding that FIR should be revoked if this happens then what message will go in society? It will send a very negative message. Doing this and demanding students' community is highly condemnable," JNU's ABVP President Shivam Chaurasiya said, according to Republic.