Coronavirus: Amit Shah knew about Nizamuddin Markaz' hazard, didn't act
Coronavirus: Amit Shah knew about Nizamuddin Markaz' hazard, didn't act
Apr 01, 2020, 02:50 pm
3 min read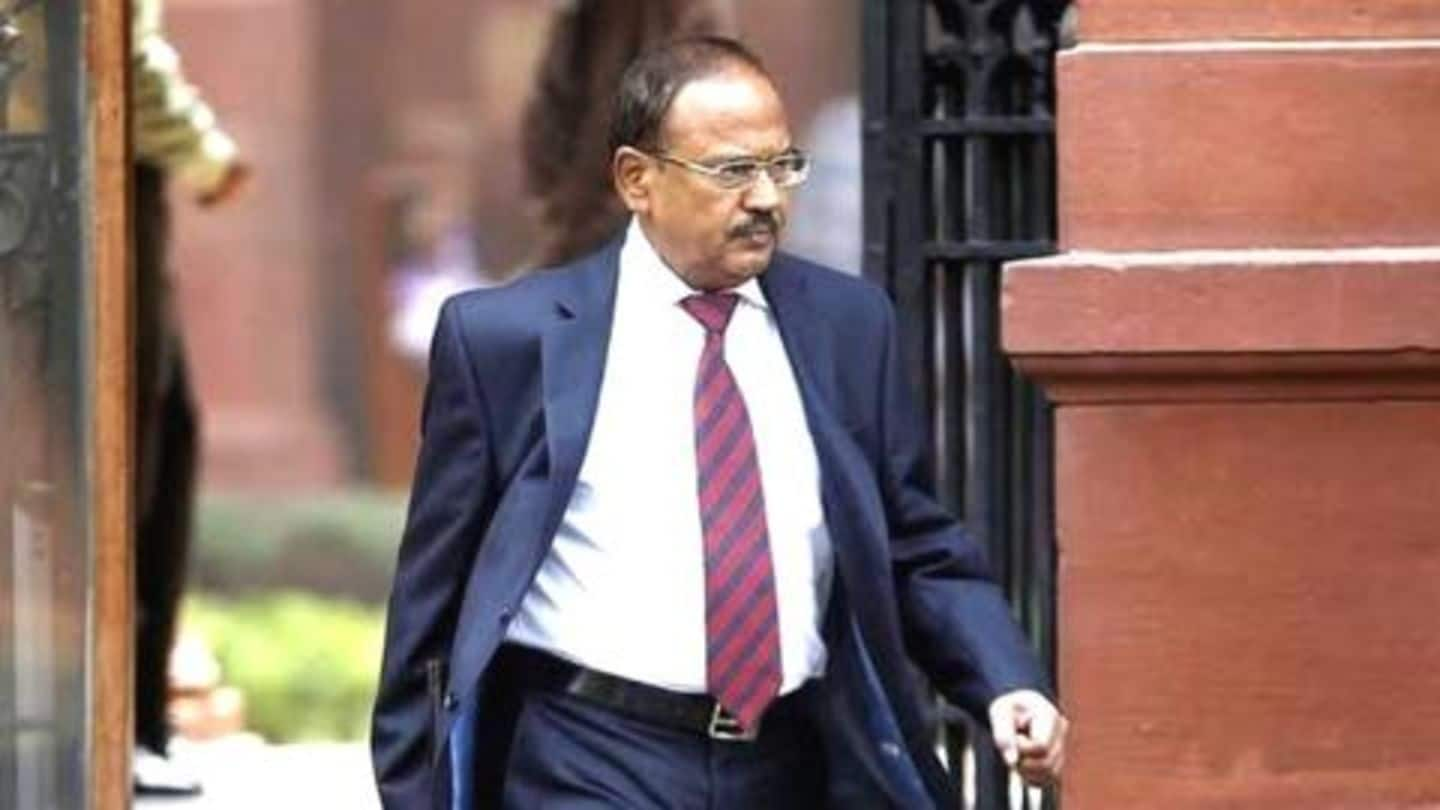 Late last month, when the leadership of Nizamuddin Markaz turned a deaf ear to the pleas of Delhi Police to vacate the area despite the health risk it posed, National Security Advisor (NSA) Ajit Doval was sent to the spot at 2 am by Union Home Minister Amit Shah to get the job done, reports HT. The venue has now become a coronavirus hotspot.
Why a 100-year-old mosque complex has hijacked headlines?
In early March, the Tablighi Jamaat held a religious congregation at Banglewali Masjid in Nizamuddin, which went on for days and was attended by thousands of followers from India and over 200 missionaries from countries like Malaysia, Indonesia, and Thailand. At least ten coronavirus deaths in the country are linked to this event and efforts are on to trace possible suspects.
Till now, 2,361 have been evacuated
Till now, 2,361 have been evacuated from the mosque, of whom 617 were shifted to hospitals and rest in quarantine facilities, Delhi's Deputy Chief Minister Manish Sisodia said earlier today. But evacuating the complex was not easy as Maulana Saad, the head of the Markaz, resisted calls of Delhi Police. Subsequently, Doval had to step in. Notably, an FIR has been registered against Saad.
Doval spoke to leaders at 2 am
On the intervening night of March 28 and 29, Doval reached the premises around 2 am to convince Saad to get the attendees tested for COVID-19. He also explained that the area needs to be sanitized. Earlier, when Delhi Police's lax attitude was criticized, they released a video, shot on March 23, that showed a cop convincing the leadership to vacate the area.
In the video, the senior cop asked a delegation to ensure that not more than five people gather in the area while reminding that all religious places are closed. He also said that if they didn't toe the line, he would be forced to take legal action. Thereafter, one of the members said that 1,500 were removed but nearly 1,000 were still present there.
You can watch the video here
Delhi Police SHO giving strict warning to Tablighi Jamaat members to not congregate and remove any gathering. This gathering was criminal. Has jeopardized many lives. pic.twitter.com/lKav9CFKFB

— Raj Shekhar Jha (@rajshekharTOI) March 31, 2020
Over course of three days, 167 Tablighi workers were hospitalized
On March 27, 28, and 29, 167 Tablighi workers were admitted to different hospitals. Further, the report claimed that Shah and Doval knew about the situation after nine Indonesians, who attended the event, tested positive in Telangana's Karimnagar. The group tested positive on March 18, and a day later all state police and subsidiary offices were sent an alert.
Foreign nationals could be blacklisted
The officials are now tracing all foreign nationals, getting them screened, and also plan to look into the visa violations. They apparently came to India on tourist visas and not missionary ones, despite the government asking them to file a request in the latter category. They now risk being blacklisted. A massive operation to identify Indians, who were attendees, and quarantine them is underway.