Coronavirus hotspot: 2,361 evacuated from Nizamuddin Markaz, contact tracing on
Coronavirus hotspot: 2,361 evacuated from Nizamuddin Markaz, contact tracing on
Apr 01, 2020, 01:57 pm
3 min read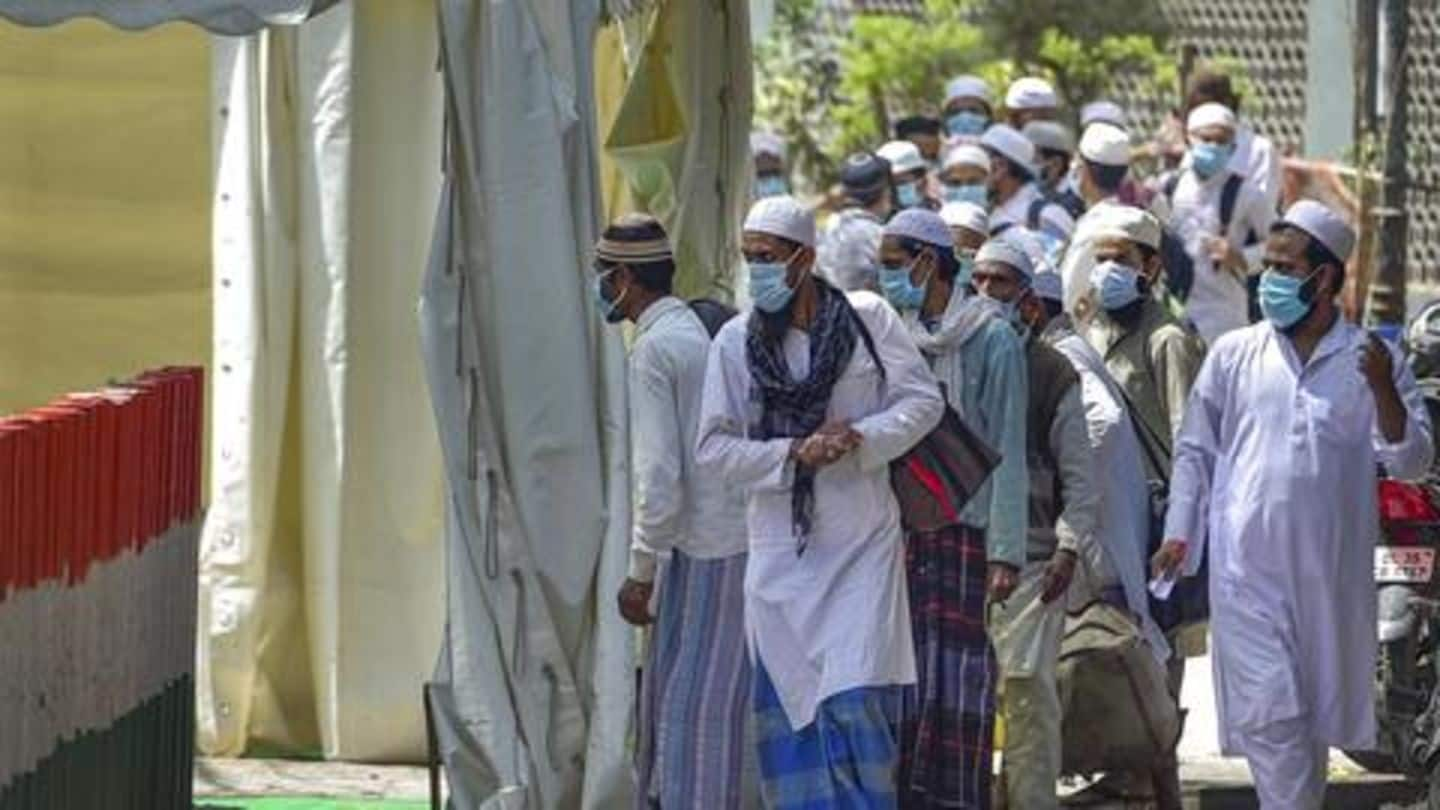 2,361 people, who had been living in Nizamuddin Markaz, the place that has become the hotspot of deadly COVID-19 in India, have been evacuated, reports said on Wednesday. Nearly 100 people who attended a congregation organized by the Tablighi Jamaat group have tested positive for coronavirus. Meanwhile, authorities are scrambling to find the contacts of the suspects to minimize the spread.
Understanding how a religious event turned into a nightmare
In March, the Jamaat held a religious event that went on for days. Some reports say the meeting was attended by 2,000 people, and others suggest some 4,000 attendees sat inside the 100-year-old mosque complex. There's also a theory that the actual attendance was much larger, as people are believed to have exited in batches. Subsequently, the attendees returned with coronavirus to different states.
Six deaths in Telangana were linked to the event
In Telangana, six coronavirus deaths were linked to the event, and so was one demise in Srinagar. Separately, ten people, who returned from the event to Andaman and Nicobar Islands, tested positive. Notably, foreign attendees came from countries like Malaysia, Thailand, and Indonesia. Ignoring social distancing appeals, people remained at the complex later too. On March 21, 1,746, including some foreigners, were present there.
Attendees returned to home states, carrying the infection
In the course of a few days, several attendees returned to their home states. But it gets worse — some of them who were sick reportedly took medicines to pass the thermal screening. It was only late last week that the mosque authorities sought police's help in vacating the area. The congregation defied several orders of the Delhi government that banned large gatherings.
20 states and UTs are tracing the attendees
Now, as many as 20 states and Union Territories have dedicated authorities to trace the attendees and stop them from creating several clusters. In Kashmir, 855 people are being traced (167 attendees and others who came in touch with them), but authorities have been able to find only nine. The state of Tamil Nadu is mapping at least 1,500 people. 300 were untraceable.
From neighboring Karnataka, at least 300 attended the congregation, of whom only 26 were traced. From the highly-populated Uttar Pradesh, 157 people attended the event, of whom 128 have been traced. From Maharashtra, 185 attended the meeting. 107 from Madhya Pradesh attended it. According to TOI, some 20 villages across Bandipora, Pulwama, Shopian, and Budgam have been labeled as red zones.
10 men stayed in Mumbai, one tested positive later
From Andhra Pradesh and Telangana, 711 and 400 people attended the event, respectively. It's pertinent to note that besides the Nizamuddin event, the Jamaat hosted a three-day religious conference in Jaipur between February 29 and March 2. 10 men from the Philippines, who attended the meeting, came to Mumbai on March 10. One of them tested positive three days later and died on March 22.