Coronavirus: FIR against Noida company that hid staffers' travel history
Coronavirus: FIR against Noida company that hid staffers' travel history
Written by
Siddhant Pandey
Mar 29, 2020, 06:15 pm
3 min read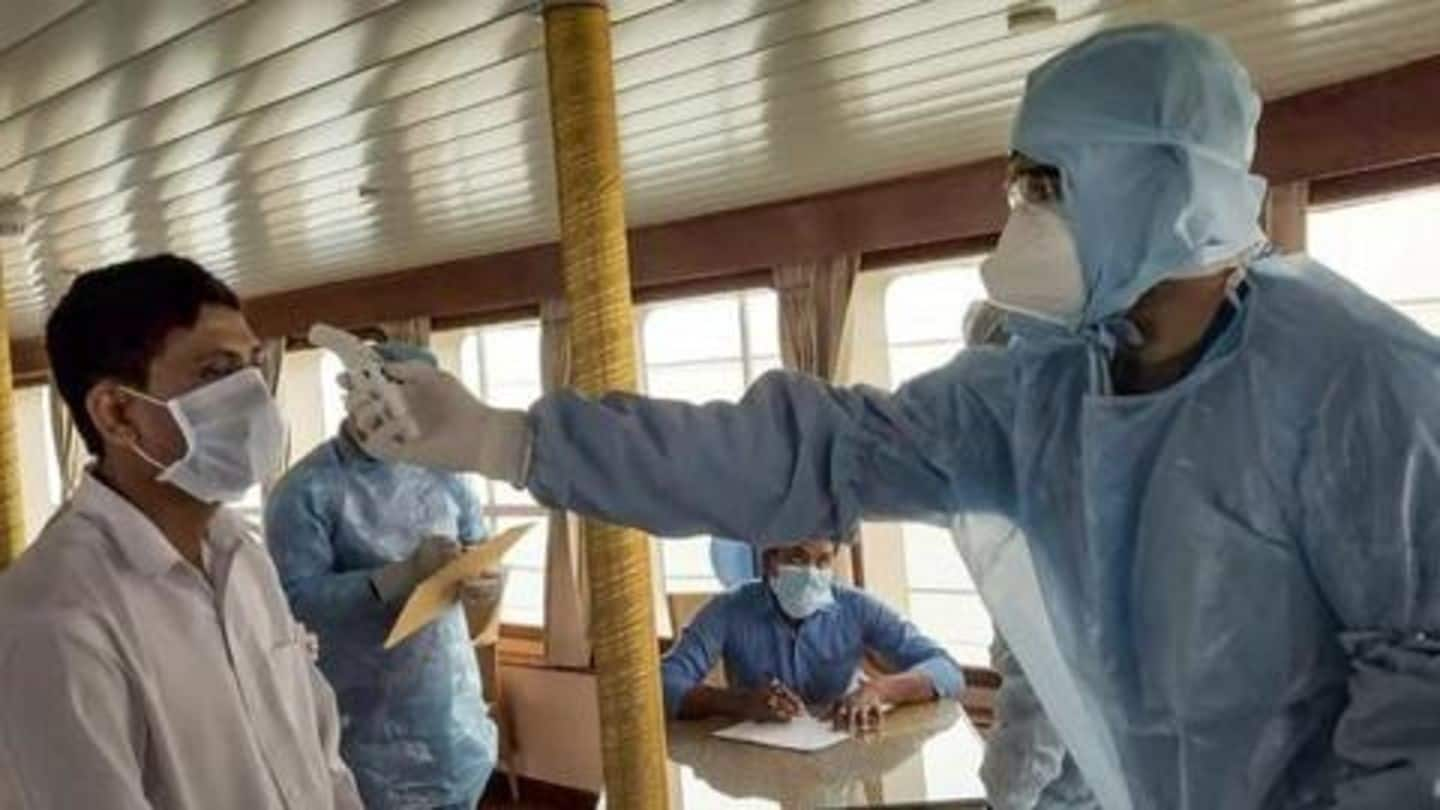 An FIR will be registered against a private company in Noida for hiding the travel history of its staffers from authorities. The staffers are suspected to have infected 13 people with the novel coronavirus in Noida and Greater Noida. Till Saturday evening, there were 26 confirmed cases in Gautam Buddh Nagar. The complaint was filed under Uttar Pradesh Epidemic Diseases Act, 1897.
Company hid travel history of MD, who returned from UK
According to PTI, the Managing Director of Ceasefire Company had returned from the United Kingdom on March 1. On March 7, a senior officer also returned from abroad. Separately, a foreign national had conducted the company's audit on March 14, 15 and 16. However, the company did not inform about this to the health department, said Gautam Buddh Nagar Chief Medical Officer Anurag Bhargava.
Foreign returnees suspected of infecting 13 people, including employees
District Magistrate BN Singh told ANI that these people later tested positive for coronavirus. Many Ceasefire employees were hence exposed to the virus. Bhargava said 13 cases of coronavirus infections, including employees' family members, can be traced to Ceasefire. Singh said, "These officials hid their travel history from authorities and did not self-quarantine. Therefore, we have issued orders to file an FIR against them."
Foreign returnees should follow ICMR self-quarantine guidelines: DM Singh
The DM asked people returning to India from abroad and their contacts to follow guidelines issued by the Centre and the Indian Council of Medical Research (ICMR) on self-quarantine. He said that if people feel sick, they should approach authorities and get tested. "We also urge other residents to point out to such people to stay inside their homes," he added.
Singh announced that workers/employees in Gautam Buddh Nagar, who are infected with COVID-19, will get 28 days' paid leave for the time they spend in treatment or isolation. An order regarding the same was passed Saturday night. The DM also said landlords will face action for evicting tenants over the inability to pay rent during the lockdown period. UP has reported 61 coronavirus cases.
India's COVID-19 death toll stands at 28
Across India, a total of 979 confirmed cases of COVID-19 were reported by the Health Ministry by 10 am Sunday. These include 25 deaths, 86 cured/discharged cases, and one patient who has migrated. Since then, three more deaths have been reported taking the national death toll to 28. India on Sunday observed the fifth day of a 21-day nationwide lockdown to limit the outbreak.
COVID-19 was first reported in China's Wuhan city in December 2019. The disease is caused by a novel coronavirus called SARS-CoV-2. The virus attacks a host's respiratory system triggering symptoms such as fever, cough, and breathing difficulties. In severe cases, it may cause pneumonia, multiple organ failure, or death. COVID-19 has spread to roughly 170 countries, killing over 31,000 and sickening 6.8 lakh.