Coronavirus: 3 new COVID-19 deaths reported in Gujarat, J&K, Maharashtra
Coronavirus: 3 new COVID-19 deaths reported in Gujarat, J&K, Maharashtra
Written by
Siddhant Pandey
Mar 29, 2020, 05:12 pm
2 min read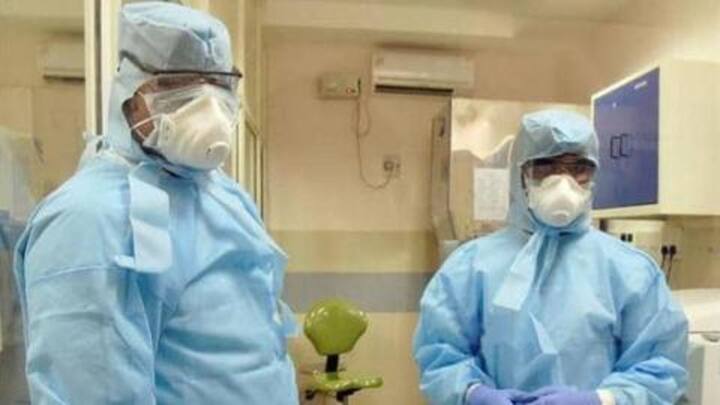 Amid the coronavirus outbreak, the death toll rose further on Sunday as three deaths were reported in Gujarat, Jammu and Kashmir, and Maharashtra. The latest fatalities mark the fifth death in Gujarat, the second death in J&K and the seventh death in Maharashtra. By Sunday morning, India had reported a total of 979 confirmed cases of the coronavirus disease (COVID-19). Here are more details.
45-year-old man died in Ahmedabad Sunday morning
According to PTI, the state health department said that a 45-year-old patient of COVID-19 died in Gujarat's Ahmedabad on Sunday morning. The man also suffered from diabetes, the department said. On Saturday, a 46-year-old woman had also died due to COVID-19 in Ahmedabad. The three other deaths include a 70-year-old man in Bhavnagar, an 85-year-old woman in Ahmedabad and a 69-year-old man in Surat.
67-year-old man died at Srinagar's Chest Disease Hospital
According to Hindustan Times, a 67-year-old man died at the Chest Disease Hospital in Srinagar on Sunday morning. The deceased had come into contact with a couple from Saudi Arabia. Principal Secretary Planning (J&K) Rohit Kansal tweeted Sunday morning, "Sad start to the day. Unfortunate demise of a coronavirus patient in Srinagar this morning." Earlier, a 65-year-old man had died in Srinagar.
40-year-old woman dies in Mumbai; tests positive posthumously
A civil official on Sunday confirmed that a 40-year-old woman, who died in Mumbai on Saturday, tested positive for COVID-19. The official said that the women experienced breathlessness and chest pains and also suffered from hypertension. This takes the death toll in Maharashtra to seven.
India's death toll climbs to 28
Earlier, 25 COVID-19 deaths had been reported in India. The three latest fatalities take India's total death toll to 28. The Union Health Ministry website, last updated at 10:00 am on Sunday, has only confirmed 25 COVID-19 deaths thus far. Total coronavirus infections in India stood at 979 by Saturday evening. Maharashtra remains the worst-hit, with 193 confirmed cases and seven deaths.
COVID-19 was first reported in China's Wuhan city in December 2019. The disease is caused by a novel coronavirus called SARS-CoV-2. The virus attacks a host's respiratory system triggering symptoms such as fever, cough, and breathing difficulties. In severe cases, it may cause pneumonia, multiple organ failure, or death. COVID-19 has spread to roughly 170 countries, killing over 30,000 and sickening 6.6 lakh.