Coronavirus: Migrant workers to face 14-day quarantine in UP, Bihar
Coronavirus: Migrant workers to face 14-day quarantine in UP, Bihar
Written by
Siddhant Pandey
Mar 29, 2020, 10:11 am
3 min read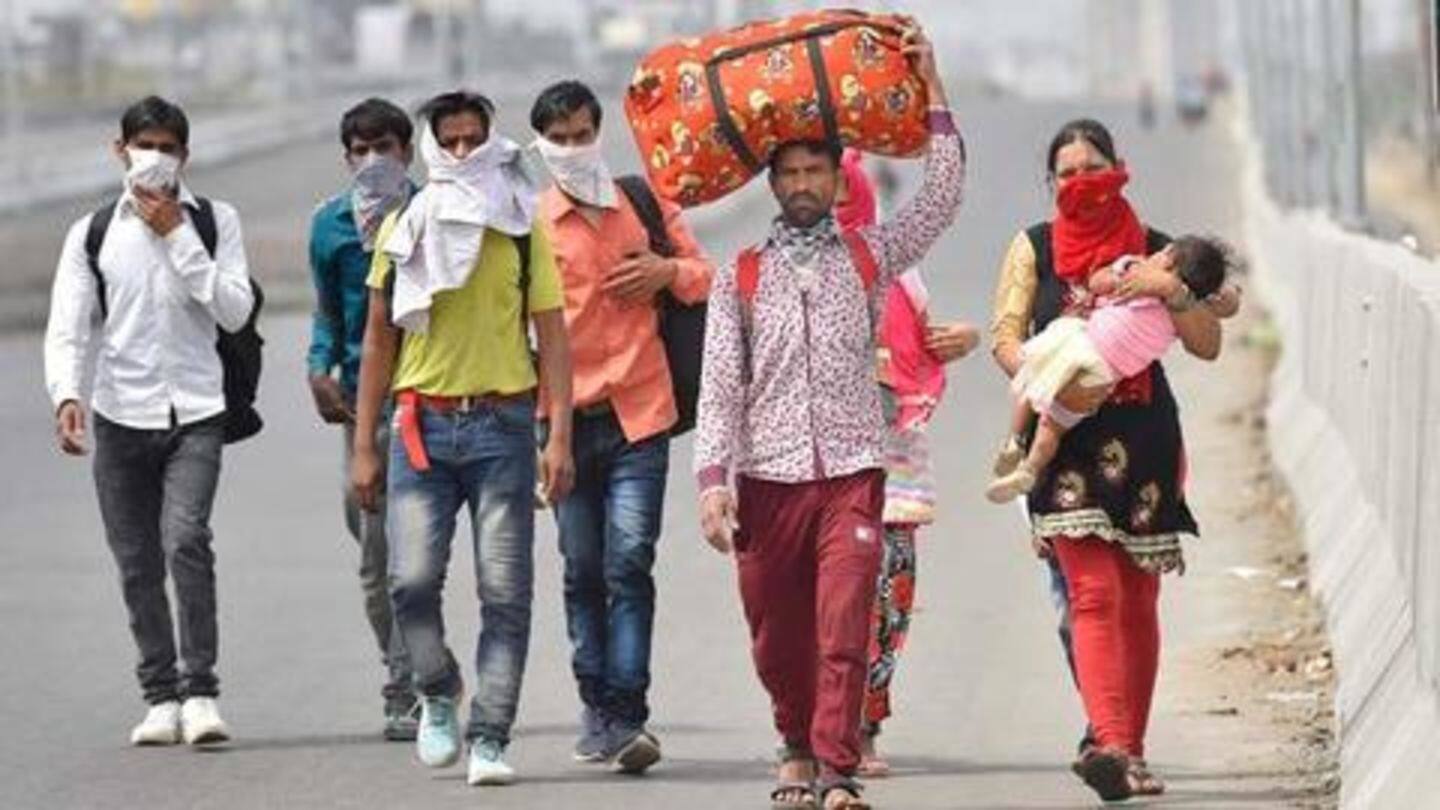 Lakhs of migrant workers who are being ferried to their homes in spite of a nationwide lockdown will face a mandatory quarantine in their native states of Uttar Pradesh and Bihar, a report stated. The development comes as workers across several states started walking hundreds of kilometers to their native places as the 21-day lockdown left them without jobs and a ride.
Migrant workers to be quarantined in state-run camps
According to NDTV, in UP, Deputy Chief Minister Keshav Prasad Maurya said, "All of these migrant laborers have to stay in government camps for 14 days. They would not be allowed to return to their homes." In Bihar, Chief Minister Nitish Kumar has reportedly ordered officials to set up relief camps in bordering districts for thousands of workers, who will face a 14-day quarantine.
Modi's lockdown announcement left migrant workers in panic
On March 24, Prime Minister Narendra Modi announced a 21-day nationwide lockdown to limit the spread of the coronavirus disease (COVID-19). The lockdown—which included a travel shutdown—came into effect at midnight, hours after the announcement. The lockdown itself left many migrant workers without jobs. With the travel restrictions, hordes of migrant workers embarked on ambitious journeys to their native places on foot.
UP government asks officials to trace 1.5 lakh migrant workers
Days after authorities remained indecisive, the Uttar Pradesh government arranged special buses to evacuate workers. Now, the UP government has reportedly asked district magistrates to trace over 1.5 lakh migrants who returned to the state in the past three days. Their names, addresses, and phone numbers have been recorded. They will be quarantined in state-run camps and provided with food and other everyday needs.
In Deoria, workers allowed to return home after thermal scanning
According to NDTV, as some batches of workers reached UP's Deoria district Saturday night, they were allowed to return to their villages after thermal screening. An official told the publication that only suspected cases would be quarantined. Reportedly, no suspected cases were detected.
Bihar local administration establishes camps, where workers will be quarantined
Last week, special trains ferrying workers to Bihar led to apprehensions about an increased risk of infection in the state. Local bodies established relief camps to accommodate the workers. Bihar Chief Minister Nitish Kumar told NDTV, "It is better to organize camps locally, instead of trying to send people back home. The state government will reimburse the costs of these camps organized by anyone."
According to the latest update on the Union Health Ministry's website, as of 5:45 pm on Saturday, India had reported a total of 918 confirmed cases of COVID-19. These included 19 deaths, 79 cases where the patient had been cured or discharged, and one patient who had migrated out of India. Maharashtra remained the worst hit, confirming 186 cases by Saturday night.