Hyderabad restaurant served over 70L biryanis in 2017, enters Limca-records
Hyderabad restaurant served over 70L biryanis in 2017, enters Limca-records
Feb 25, 2019, 01:14 pm
2 min read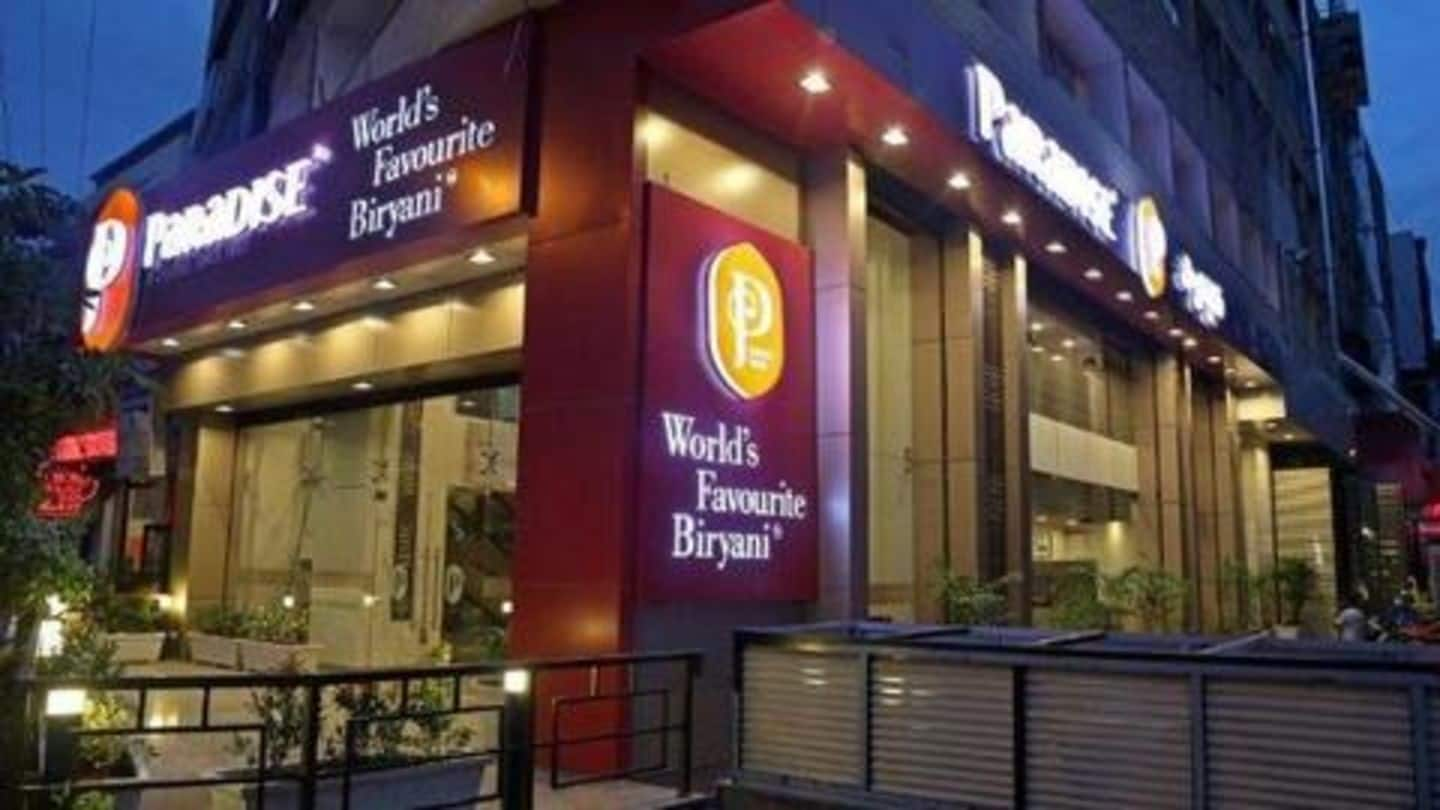 When it comes to eating authentic Hyderabadi biryani, Paradise restaurant is people's top choice. The restaurant chain, popular for its famous tasty spicy Hyderabadi biryani, has entered the Limca Book of Records 2019 as they served the most number of biryanis in a year. Precisely, Paradise's Hyderabad branch sold 70,44,289 biryanis from January 1, 2017, to December 31, 2017. Here's more on this.
Paradise's chairman received Lifetime Achievement Award for contribution towards food
Interestingly, this wasn't the only award the restaurant won this month. It was also honored with 'Restaurant serving the best Biryani' at the Asia Food Congress event held in Mumbai. Also, Ali Hemati, chairman of the Paradise food court, was presented with the Lifetime achievement award marking his contribution towards food, restaurant, and hospitality services. They confirmed it in a press release last week.
It rained awards on Paradise dis month. V entered in2 D Limca Book of Records 4 "Most Biyani Servings Sold in a Year". At D Asia Food Congress, Paradise received D prestigious "Restaurant Serving D Best Biryani" award. Our Chairman, Mr. Ali Hemati won D Lifetime Achievement award pic.twitter.com/Jz7Rn7Orgt

— Paradise (@paradizbiryani) February 23, 2019
Restaurant is also popular among Swiggy customers
Also, just recently, the restaurant bagged the 'Swiggy Public Choice for Biryani- Delivery' and the 'Pride of Hyderabad' award by the Telangana State Hotels Association. Further, the restaurant caught the attention of the prestigious Wall Street Journal, which dubbed it as the 'Best Hyderabadi Biryani'.
Paradise restaurant might be expanding to other cities, including Delhi
Gautam Gupta, CEO, Paradise Food Court, told media, "Entering the Limca Book of Records and being rated as the Restaurant Serving Best Biryani by the Asia Food Congress give us twin joy, and a testament to the love our loyal customers shower on us." Earlier, Gautam had dropped a hint that the restaurant chain might be expanding to other cities, including Delhi.
Restaurant began as small tea and snacks eatery in 1953
Paradise restaurant was established in 1953 in Hyderabad. It started as a small 100-seater cafe serving tea and snacks, and gradually, with time, the restaurant's popularity grew. Currently, it has over 30 outlets across the country, the majority of them spread throughout Telangana, Andhra Pradesh, Bengaluru, and Chennai. Needless to say, Paradise restaurant is an essential part of Hyderabad's culinary uniqueness and its culture.