Journalist Priya Ramani, sued by MJ Akbar, granted bail
Journalist Priya Ramani, sued by MJ Akbar, granted bail
Written by
Shiladitya Ray
Feb 25, 2019, 01:04 pm
2 min read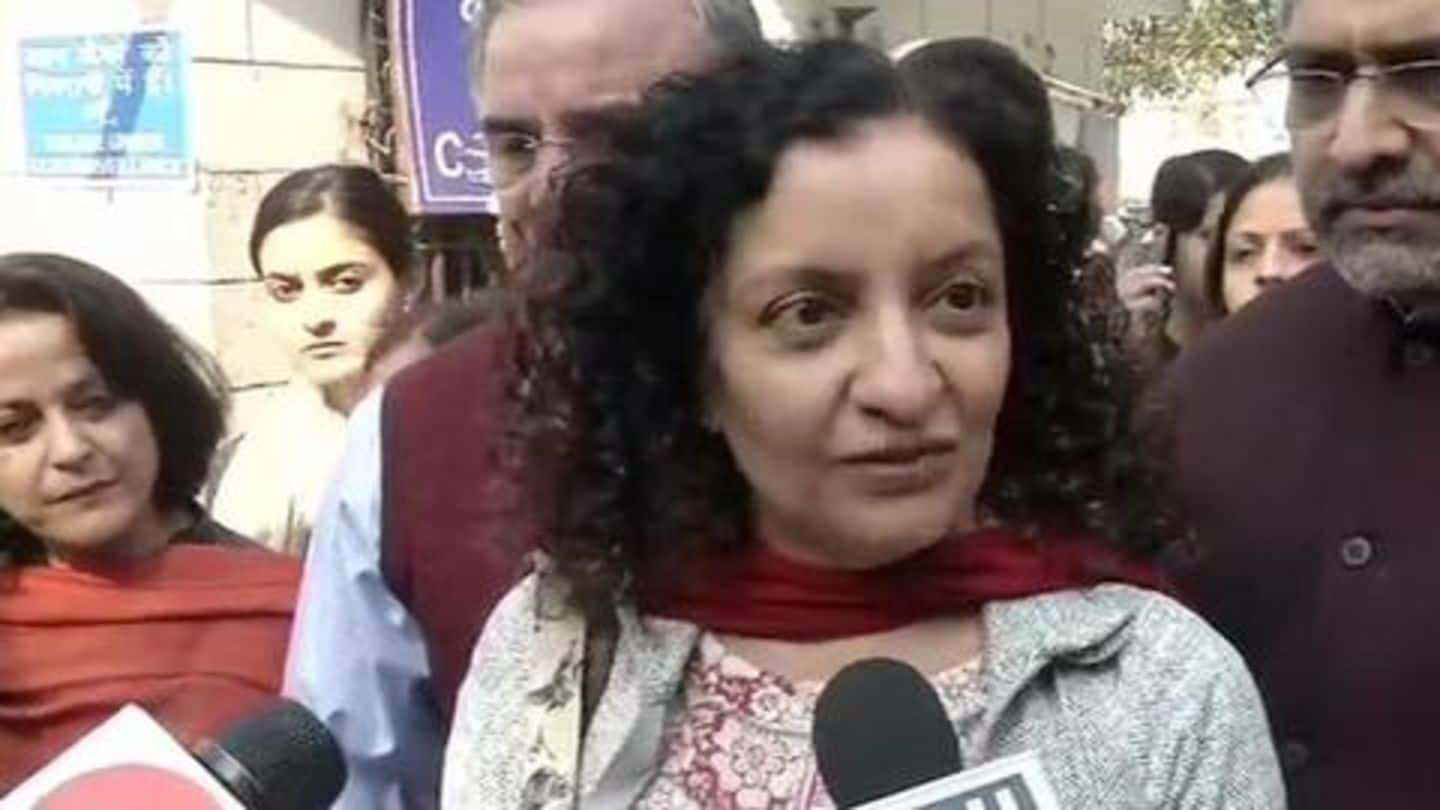 On Monday, journalist Priya Ramani was granted bail by a Delhi court after she was summoned as an accused in a criminal defamation case filed by former Union minister MJ Akbar. She has been granted bail on a personal bond of Rs. 10,000. Notably, last year, Akbar was hit by #MeToo allegations and Ramani was the first one to take his name.
Truth is my defense: Ramani
"The next date when they will frame the charges against me is April 10. After that it will be my turn to tell my story. The truth is my defense," Ramani told reporters after getting bail.
Backstory: Ramani had opened floodgates by breaking her silence
The controversy blew up when the #MeToo movement hit India in 2018 and Ramani took Akbar's name. She re-plugged a 2017 article she had written for Vogue where she mentioned about an editor's advances. Though she didn't name Akbar, she revealed on Twitter the story was about him. Ramani opened a Pandora's box and soon, many women spoke up against Akbar, who was a celebrated journalist.
As many as 20 women have accused Akbar since
Women who worked under Akbar in various capacities revealed the harassment they faced. By the end of 2018, as many as 20 women had accused Akbar of sexual misconduct. Journalist Pallavi Gogoi, who lives in the US now, wrote a damning piece for The Post in which she accused Akbar of rape. Another journalist Majlie de Puy Kamp revealed Akbar kissed her forcefully. She was 18 years old then.
With pressure mounting, Akbar resigned from his post of minister
While the accusations kept surfacing, Akbar took legal action only against Ramani. He filed a criminal defamation case against her for 'maligning' his reputation. When the allegations saw the light of day, he was on an official trip to Africa. Days after returning, he tendered his resignation and told External Affairs Minister Sushma Swaraj he would fight this battle on his own.
The court had issued a summon to Ramani in January
Subsequently, on January 29, the court had issued a summon to Ramani to appear on February 25 as an accused in the defamation case. The court took its decision after deliberating on whether Ramani should be summoned. Now, she is out on bail and will have to appear before the court again on April 10.