#MeToo: MJ Akbar accuser Priya Ramani summoned by court
#MeToo: MJ Akbar accuser Priya Ramani summoned by court
Jan 29, 2019, 04:36 pm
2 min read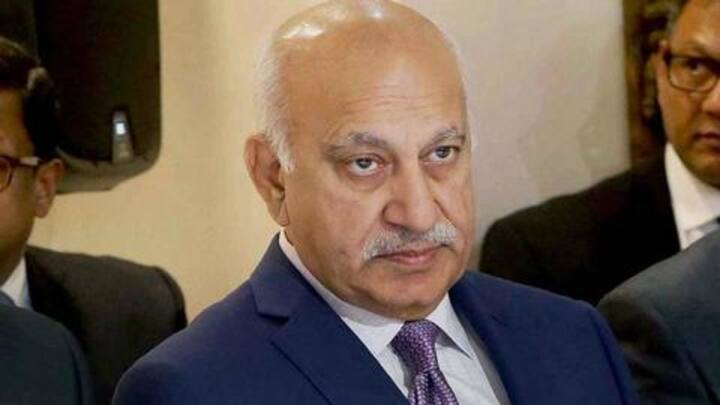 On Tuesday, Patiala House Court issued summons to journalist Priya Ramani in the defamation case filed by the former junior minister of External Affairs, MJ Akbar. She has been asked to appear as an accused on February 25. Last week, the court reserved its verdict on whether to summon Ramani or not. She tweeted it was time to tell 'our side of the story'.
Ramani tweets her emotions after being summoned
Backstory: Ramani was the first one to call Akbar harasser
The controversy blew up when the #MeToo movement hit India in 2018 and Ramani took Akbar's name. She re-plugged a 2017 article she had written for Vogue where she mentioned about an editor's advances. Though she didn't name Akbar, she revealed on Twitter the story was about him. Ramani opened a Pandora's box and soon many women spoke up against Akbar, who was a celebrated journalist.
After Ramani, women stood in solidarity with one another
Women who worked under Akbar in various capacities revealed the harassment they faced. By the end of 2018, as many as 20 women had accused Akbar of sexual misconduct. Journalist Pallavi Gogoi, who lives in the States now, wrote a damning piece for The Post in which she accused Akbar of rape. Another journalist Majlie de Puy Kamp revealed Akbar kissed her forcefully. She was 18 years old then.
Akbar resigned from External Affairs Ministry, took legal route
While the accusations kept surfacing, Akbar took legal action only against Ramani. He filed a criminal defamation case against her for 'maligning' his reputation. Notably, when the allegations saw the light of day, he was on an official trip to Africa. Days after returning, he tendered his resignation and told External Affairs Minister Sushma Swaraj he would fight this battle on his own.
Meanwhile, Akbar has got support from a few people
Appearing for Akbar, senior lawyer Geeta Luthra told the court, "Because of these articles and tweets (by Ramani), a number of people formed an opinion about me (Akbar) which defamed my reputation." Notably, six women - Joyeeta Basu, Sunil Gujral, Veenu Sandal, Tapan Chaki, Manzar Ali and Rachna Goel supported Akbar. Saying they knew him closely, they termed the accusations malicious and ill-intentioned.