UP: Yogi Adityanath announces development of Rs. 36,000cr Ganga Expressway
UP: Yogi Adityanath announces development of Rs. 36,000cr Ganga Expressway
Written by
Shiladitya Ray
Jan 29, 2019, 03:09 pm
2 min read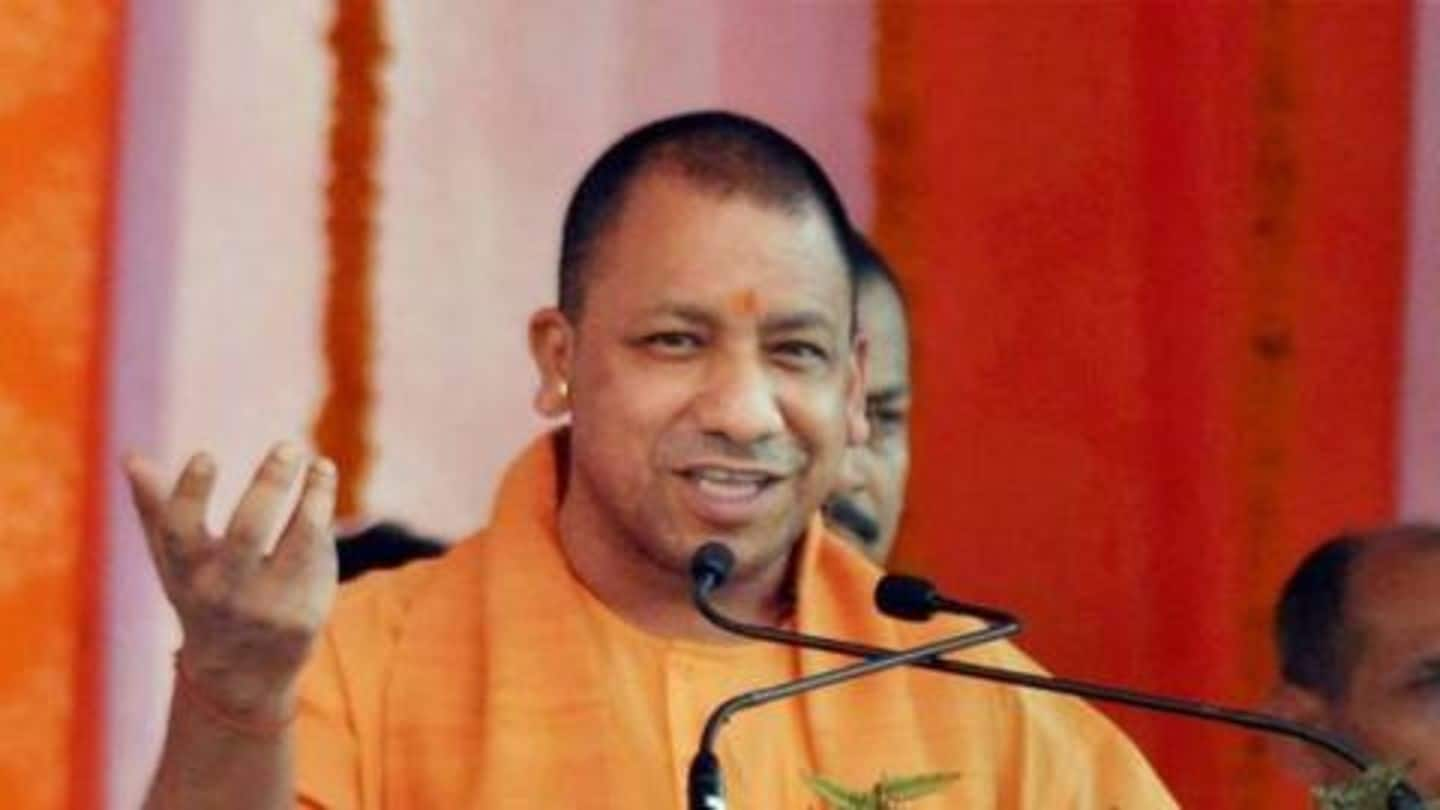 While holding a cabinet meeting at the ongoing Kumbh Mela, Uttar Pradesh Chief Minister Yogi Adityanath, on Tuesday, announced the UP government's decision to develop the Ganga Expressway. Announcing his decision, Adityanath said that the 600km-long highway connecting Meerut to Prayagraj would become the "world's longest expressway" upon completion. Here are the details.
What we know about the Ganga Expressway
Adityanath's announcement came after the completion of the state cabinet meeting on Tuesday. The Chief Minister said that the Ganga Expressway would be built on 6,556 acres of land at a whopping cost of Rs. 36,000cr. He added that it would initially be built as a four-lane expressway, but could later be expanded to a six-lane expressway as per traffic requirements.
Other infrastructure projects announced by Adityanath
The Ganga Expressway apart, Adityanath announced the development of the Bundelkhand Expressway and the Purvanchal Expressway. Additionally, Adityanath also announced the beautification drive of the Maharshi Valmiki Ashram and Maharshi Bharadwaj Ashram.
The UP government has also exempted Uri from GST
Following the cabinet meeting, the government also announced its decision to exempt the recently released Bollywood movie, Uri, from state GST. Explaining the move, Adityanath said that exemption from GST would lead to more ticket sales, and the movie would help instil a sense of nationalism among the youth. Adityanath is slated to watch a special screening of Uri later in the day.
What Adityanath had to say about Uri
"There is a movie on the surgical strikes, Uri. The cabinet has decided to exempt it from state GST. This film will install a feeling of nationalism in the youth and the citizens of the country," said Adityanath.
Why the Prayagraj cabinet meeting is a rare one
Notably, the cabinet meeting in the backdrop of the Kumbh Mela in Prayagraj is a rarity, considering the the UP cabinet rarely meets outside Lucknow. The last two times the state cabinet met outside Lucknow was in 2003, under the Mayawati government, and in 1962, under the Govind Vallabh Pant-led Congress government. The 2003 meeting was held in Prayagraj (formerly Allahabad), and the 1962 meeting was held in Nainital.