"PUBG wala hai kya?" Modi gives advice to gaming-addict students
"PUBG wala hai kya?" Modi gives advice to gaming-addict students
Jan 29, 2019, 02:00 pm
3 min read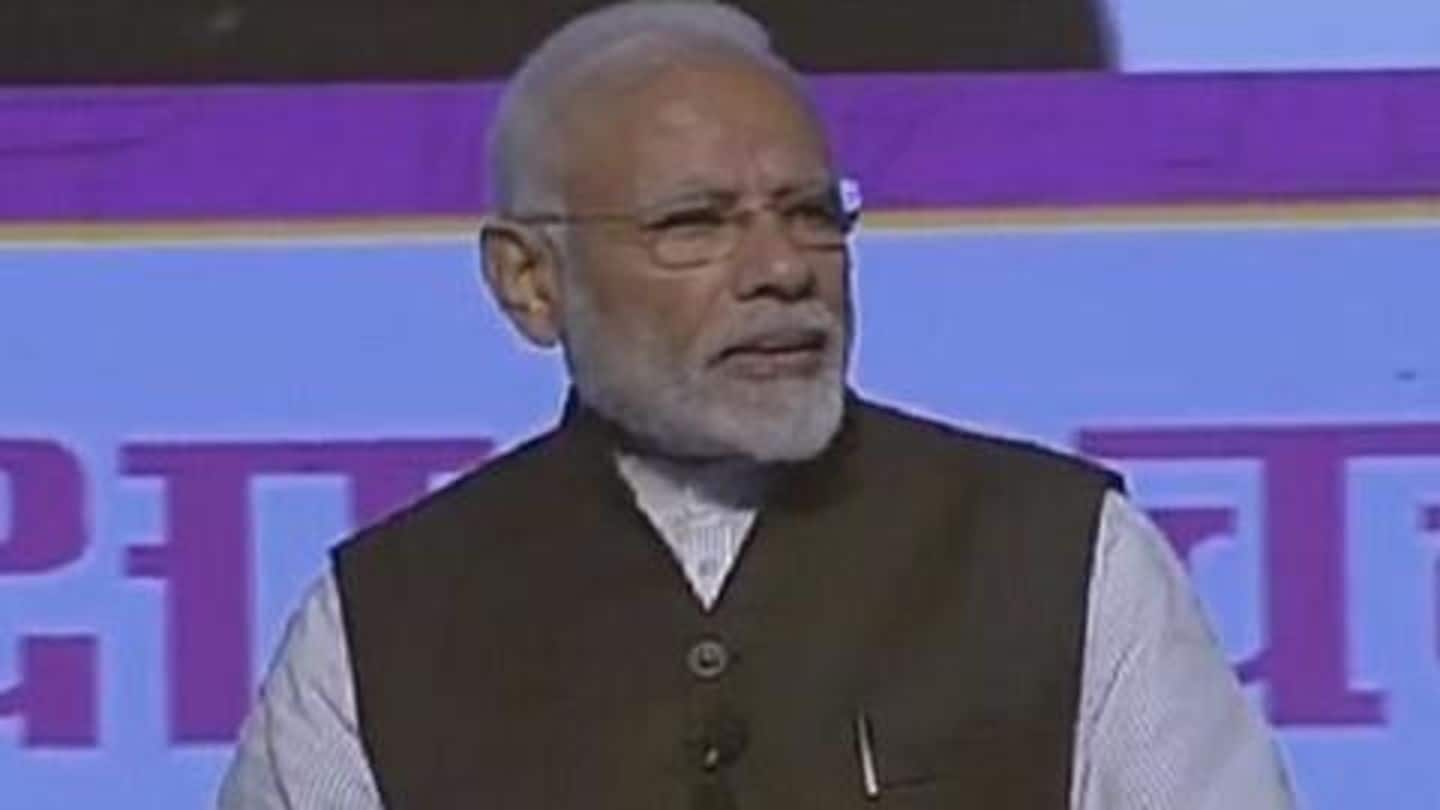 Referring to viral online game PUBG, Prime Minister Narendra Modi on Tuesday told a crowd consisting of parents and teachers that it is important to find a balance between technology and studies. In Delhi's Talkatora stadium, PM Modi held the second Pariksha Pe Charcha event which was attended by nearly 2,000 high school and college students. The event's idea was to motivate students.
Mother complains of her kid's addiction to mobile
At the event, a woman named Madhumita Sengupta told PM Modi her son, who studies in Class 9, hasn't been concentrating on studies lately. She said he was a bright student who always impressed his teachers but these days he has become addicted to online gaming. Due to this, his studies have taken a back seat, Sengupta told PM Modi and asked for tips.
PM Modi mentions PUBG, crowd claps and laughs
After listening to the mother's plea, PM Modi said, "PUBG wala hai kya? (Does he play PUBG)", and the entire auditorium burst into claps. He said usage of technology was both a problem and solution. He added we don't want kids to move away from technology, but knowing its limitations is important. "Is technology making him a robot or a human," PM Modi said.
Talking to kids about technology is helpful: PM Modi
PM Modi passed the buck to parents and asked them to take interest in technology. He asked them to bring conversations around technology at the dinner table. This way the kid will feel his parents will help him in his endeavors, he asserted.
PM Modi wants kids to indulge in outdoor activities
He said he believed technology can do wonders and advised parents, "Even a small thing like asking how rice is cooked in North East will encourage your kids." Further, PM Modi stressed the importance of playing outside. He said kids, even in rural areas, stayed away from activities and didn't sweat. "These activities give energy and are very important," PM Modi said.
PM Modi tells finding a balance is necessary
Notably, PUBG has been banned in Gujarat
While PUBG has quickly become a cultural phenomenon, some institutes have already started taking steps against it. Last week, the Gujarat government issued a circular to district authorities asking them to ban PUBG in primary schools as it affected kids' studies. Similarly, the J&K Students Association asked the state Governor to ban the game after poor results of Class 10 and Class 12 exams.
Exams aren't the end of life: PM Modi tells students
Giving important life lessons, PM Modi told kids that life was much bigger than the board exams and asked students to find their passion. He said missing an aim can be forgiven as long as the aim is high. To parents he said, it was important they didn't impose their unaccomplished dreams on their kids. "This expectation adds the burden for children," he said.