This year, IITs could introduce 5% EWS reservation; IIMs unsure
This year, IITs could introduce 5% EWS reservation; IIMs unsure
Written by
Shiladitya Ray
Jan 29, 2019, 01:21 pm
3 min read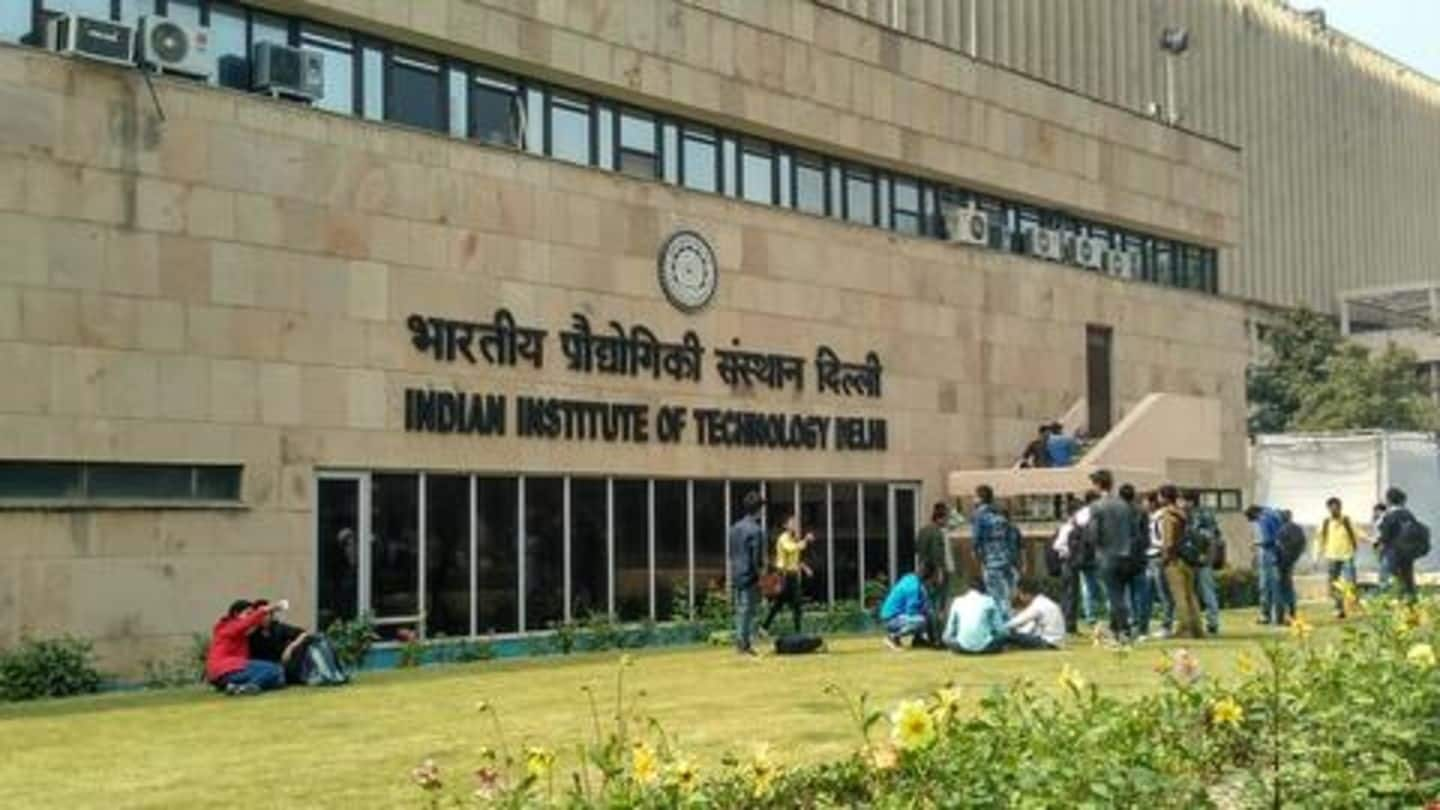 The Indian Institutes of Technology (IITs) are likely to implement the recently announced 10% quota for economically weak sections (EWS) of the general category in a gradual manner. The IITs will start by reserving 5% of seats under the EWS quota in the academic session 2019-2020, and are likely to increase that to 10% in the following academic session. Here's more.
The MHRD had asked all institutes to submit requirements
Earlier, the Ministry of Human Resource Development (MHRD) had asked for details of seats and financial requirements of Centrally funded institutes for implementing the EWS quota, and the institutes were asked to submit their reports by January 31. While the IITs have responded by saying that they will gradually implement the quota, the Indian Institutes of Management (IIMs) are unsure.
IIT-Delhi has confirmed the implementation of the quota
"The implementation will be in a phased manner with 5% this year, and the rest subsequently. Regarding financial requirements, the HRD Ministry has asked for details which we will finalize and submit the report by January 31," IIT-Delhi director V Ramgopal Rao confirmed to TOI.
Why IIMs might not implement the quota this year
The problem being faced by the IIMs is two-fold. On one hand, the CAT application form has no option for applying under the EWS quota. On the other hand, new IIMs have financial and infrastructural limitations that makes the addition of seats not feasible. However, they have said that they will write to the MHRD regarding the quota implementation and their requirements.
What the higher education secretary had to say
Commenting on the quota implementation, higher education secretary R Subrahmanyam told TOI, "The institutes have been asked to submit the details of seats and requirements. We will take a call once we go through those. The government has given a two-year window for implementation."
Earlier, Prakash Javadekar had announced an increase in seats
Earlier this month, HRD Minister Prakash Javadekar had announced that seats in colleges and universities (both private and government) across the country would be increased by 25% to ensure that the EWS quota does not affect seats that are already reserved under other categories. He had also instructed institutes to implement the quota from the 2019-20 academic session.
Backstory: The 10% EWS reservation quota recently became a law
To refresh your memory, a constitutional amendment was passed recently in both the Lok Sabha and the Rajya Sabha to allow for the new reservations over and above the SC mandated limit of 50% reservations. The bill was passed with resounding support in both houses of the Parliament, and subsequently, President Ram Nath Kovind approved the bill, thereby making it a law.