#Ayodhyacase: Centre moves SC to transfer undisputed-land to Mandir trust
#Ayodhyacase: Centre moves SC to transfer undisputed-land to Mandir trust
Jan 29, 2019, 11:20 am
2 min read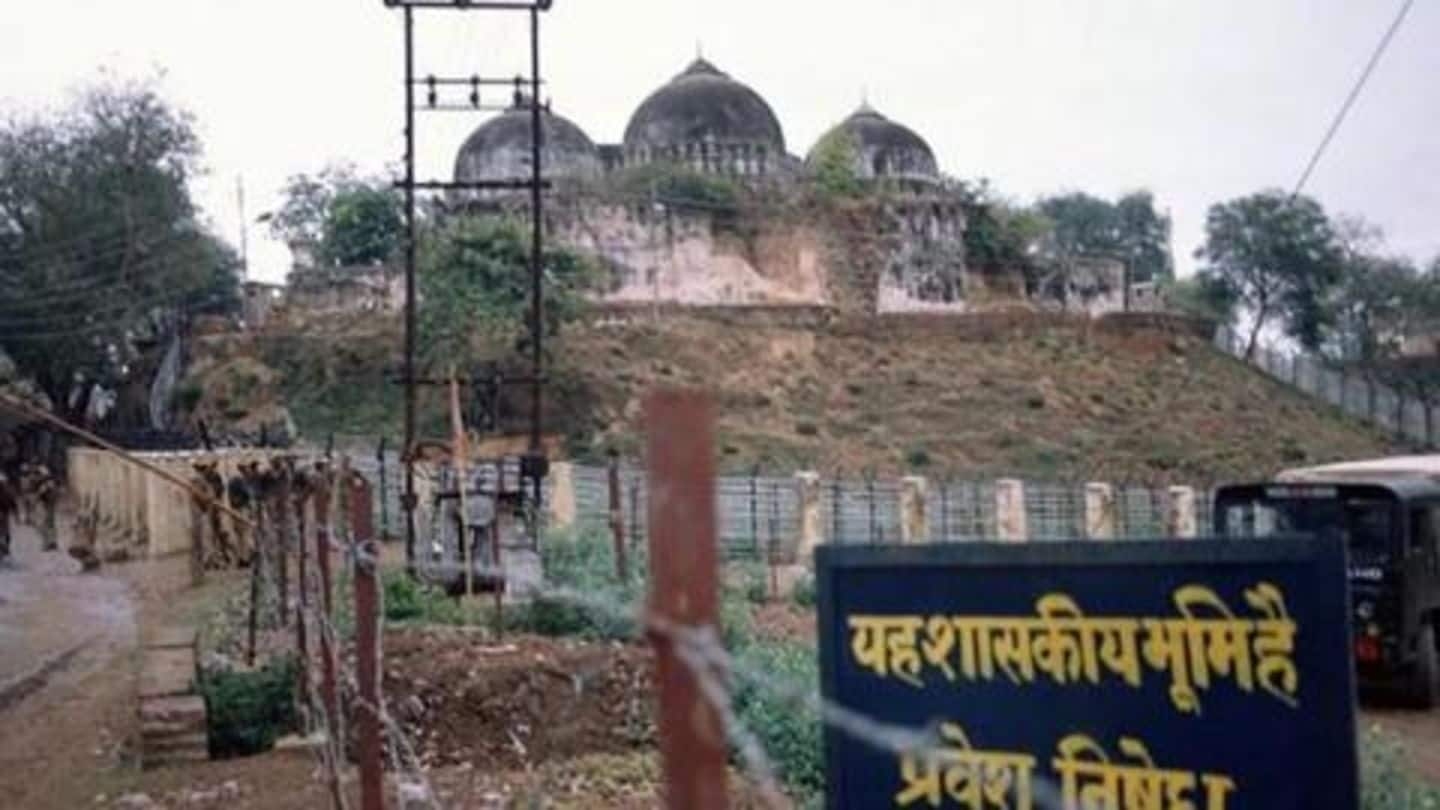 In a big move, the NDA led Centre moved Supreme Court on Tuesday seeking permission to hand over 'surplus' land in Ayodhya, which isn't disputed to its owner. The rightful owner of land is a trust named Ram Janmabhoomi Nyas. The Centre wants the top court to modify its judgment which ordered that the status quo should be maintained on 67 acres of land.
First off, understanding what the land matter is about
After the Babri Masjid was demolished in 1992, the top court ordered status quo should be maintained. Though the disputed land is spread across just 2.7 acres, the SC directed the government to maintain status quo on 67 acres of land. The Centre has filed a writ petition in the top court. As it is election season, this move holds a lot of significance.
This decision could facilitate the temple construction
Speaking to Republic TV on this new development, Rajya Sabha MP Dr. Subramanian Swamy said this move could facilitate the construction of the temple at the Ram Janmbhoomi site. For months now, Swamy has been asking the Centre to give the responsibility of constructing the temple to Vishwa Hindu Parishad (VHP). In a tweet, he wrote the Centre wanted to follow the process.
Swamy speaks on government's decision
The Centre has gone to SC in a WP to seek release of the non - disputed part of RJB land of 67 acres to start immediate construction. My meeting last evening with HM I had a discussion on my approach. But Centre was keen to obtain prior permission to start construction

— Subramanian Swamy (@Swamy39) January 29, 2019
This move comes after the hearing of the sensitive matter was delayed on Sunday. The constitutional bench led by Chief Justice of India Ranjan Gogoi was supposed to decide the frequency of the hearings on Tuesday. However, due to unavailability of Justice SA Bobde, the five-judge bench couldn't meet. Earlier this month, Justice UU Lalit had recused himself from the bench.
Ram Madhav welcomes the decision of Centre
Speaking on the delay, Union Law Minister Ravi Shankar Prasad said the matter has been pending for last 70 years. He added they have full faith in the judiciary but the matter should be heard without further delay. On the petition, senior BJP Minister Ram Madhav tweeted, this is the least that can be done in "the face of inordinate delays in SC".
Court shall return land to owner: Ram Madhav
Ayodhya dispute: Govt moves Supreme Court, demands excess land be returned to owners.
A much awaited move. 42 acres around d shrine belonged to Ram JanmBhumi Nyas. Court shd allow its return 2 them. Least that cn b done in d face of inordinate delays in SC https://t.co/XR4SWlfVOA

— Ram Madhav (@rammadhavbjp) January 29, 2019