PM's gifts go under hammer to fund 'Namami Gange' project
PM's gifts go under hammer to fund 'Namami Gange' project
Jan 29, 2019, 12:20 am
3 min read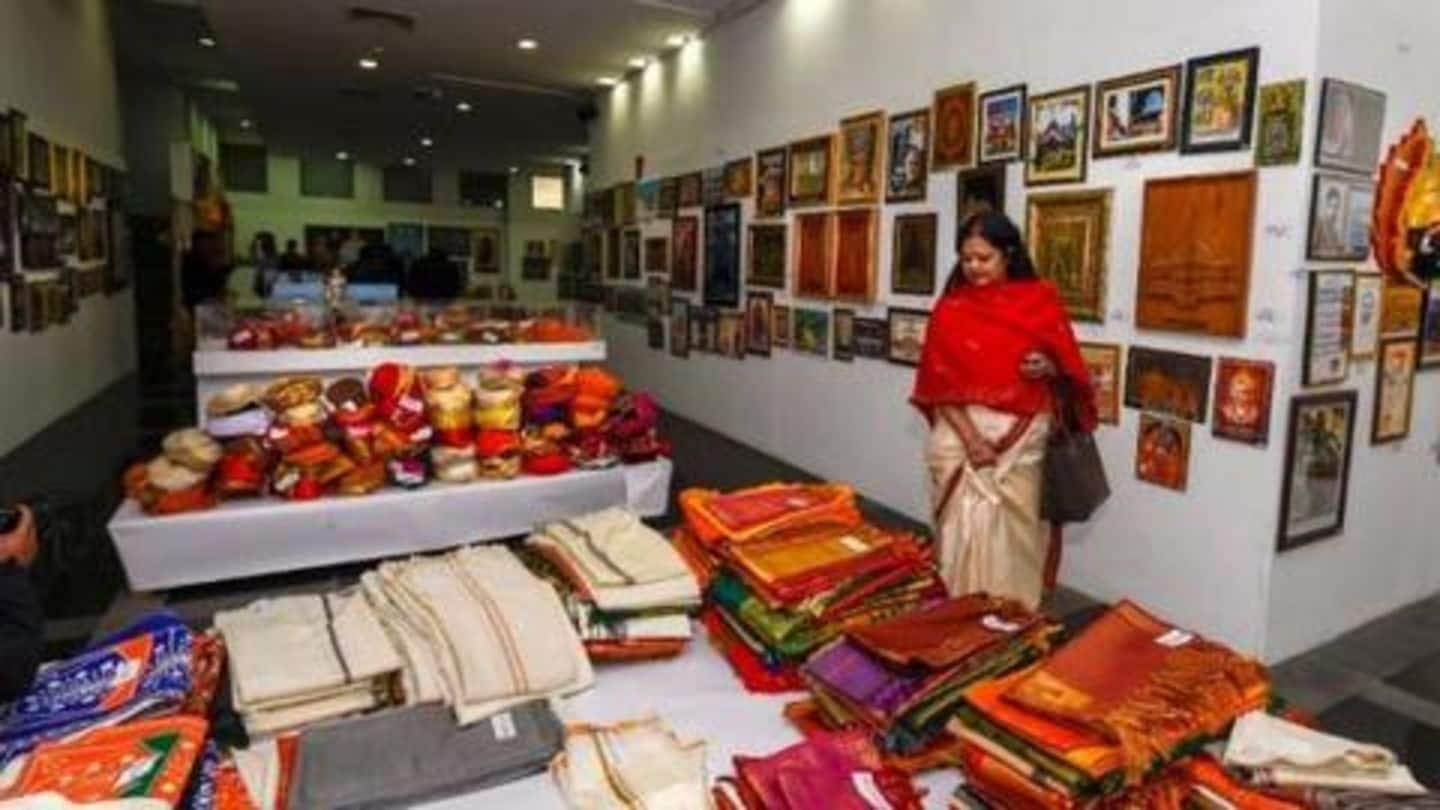 The auctioning of the gifts received by Prime Minister Narendra Modi from heads of state and dignitaries over the years began yesterday at the National Gallery of Modern Art in New Delhi. Around 1,900 gifts have been set aside to be sold on auction and the money received will be used for the 'Namami Gange' Project. Here's what went under the hammer yesterday.
What is the 'Namami Gange' project?
'Namami Gange Program' is a flagship initiative by the Union Government launched in June 2014 with the twin objective of abatement of pollution, conservation and rejuvenation of National River Ganga. A budget of Rs. 20,000 crore was earmarked for the project in 2014.
Costliest item sold was Chhatrapati Shivaji statue for Rs. 22,000
On Day 1, a statue of Chhatrapati Shivaji Maharaj, with a base price of Rs. 1,000 was sold for Rs. 22,000, becoming the costliest item to be sold on the first day. The item sold for the second best price was a Thangka wall hanging at Rs. 12,500. The miniature state tribute to the State of Unity was auctioned at Rs. 11,000.
Other gifts include paintings of noted personalities, horse chariot scripture
Other gifts for auction included paintings of Mahatma Gandhi, Swami Vivekananda, Sardar Vallabhbhai Patel and Narendra Modi (Rs. 9,000), a Gautam Buddha statue (Rs. 10,000) and a silver-plated seven-horse chariot scripture (Rs. 5,500). An illustration titled 'Navarasa Nayak' showing Modi in nine different avatars (Rs. 5,500) and a replica of a coin issued by Baba Banda Singh Bahadur, 1710AD (Rs. 5,500) are also there.
Most exclusive items include statues, photographs, paintings, shawls, 'pagris'
Among the PM's most exclusive gifts set for auction are statues, photographs, paintings, and articles like angavastram, shawls, commemorative coins, hats, traditional musical instruments, jackets, pagris, etc.
Silver-plated 'Make in India' memento, priced at Rs. 20,000
Another exclusive item included a 4.6kg gold-plated memento of Radha and Krishna, with a base price Rs. 20,000, gifted by the Mandvi Nagar Palika in Surat. There is also a memento of a horse (base price Rs. 25,000), Laxmi-Ganesh idols (Rs. 20,000), a silver-plated memento of Make in India (Rs. 20,000), and a woven portrait of Modi along with the Indian flag (Rs. 15,000).
Piyush Goyal, Manoj Tiwari among those who participated in auction
Among those who participated in the auction were Union Minister for Railways and Commerce Piyush Goyal, and Members of Parliament Manoj Tiwari and Meenakshi Lekhi. Several other dignitaries and senior government officials were also present at the physical auction.
E-auction of items to start from January 29
You can also buy the items online as the government has listed all the gifts at pmmementos.gov.in for online auctioning. You can search the items on the basis of the price range. The base price of the items ranges from Rs. 100-30,000. The e-auction will start on Tuesday and end on Thursday (January 31).