10% general category reservation cleared by President; becomes law
10% general category reservation cleared by President; becomes law
Written by
Shiladitya Ray
Jan 12, 2019, 07:25 pm
2 min read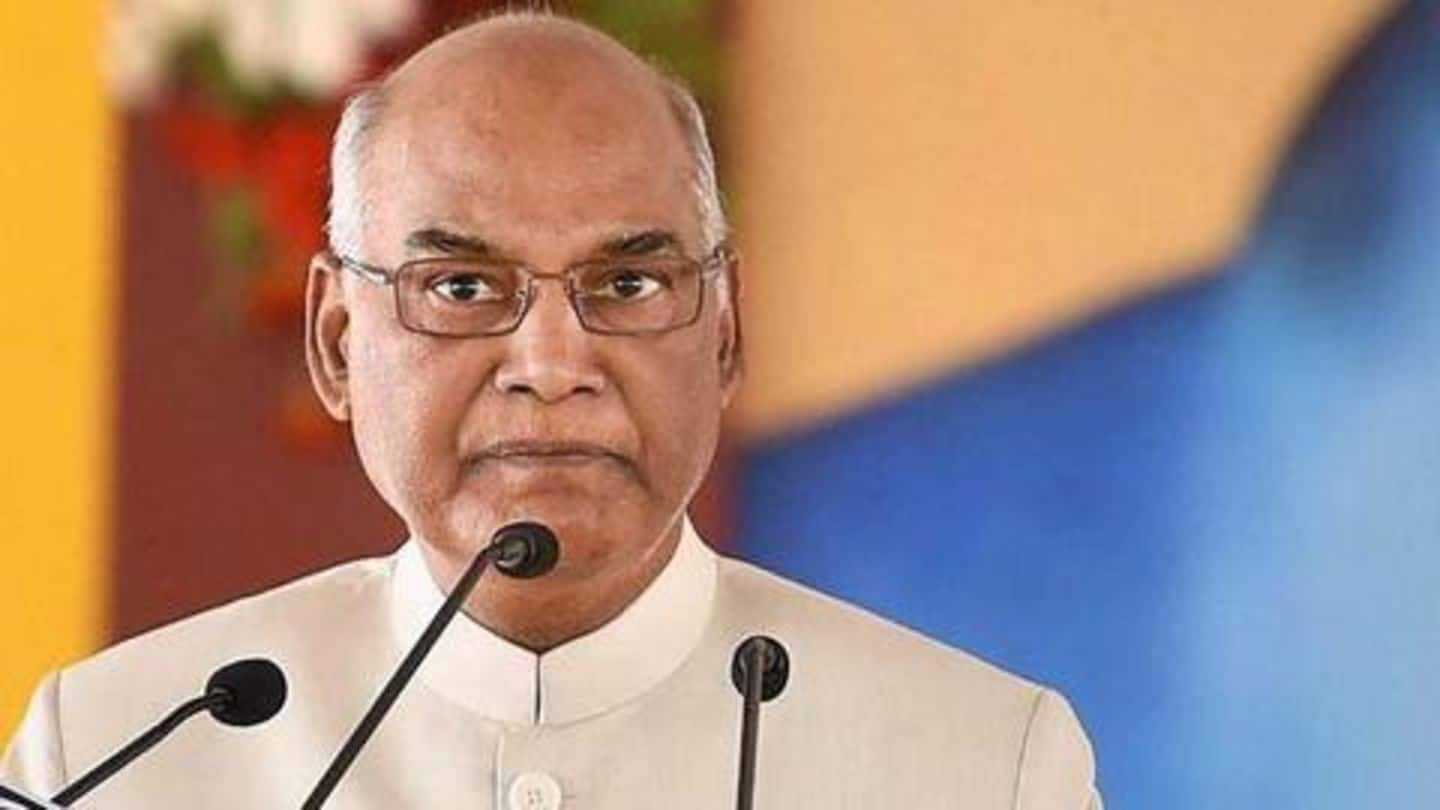 President Ram Nath Kovind has cleared the bill seeking to provide 10% reservation to economically weaker sections (EWS) of the general category, thereby making the bill a law. The development comes just days after the Rajya Sabha passed the Constitution (One Hundred and Twenth-Four Amendment) Bill, 2019, to allow for the new reservations. Here's more.
The move has been called a vote-garnering ploy
Earlier, on Monday this week, the Lok Sabha passed the same bill with a resounding majority - 323 lawmakers present at the time of voting had voted in favor of the bill. Given its timing, many have said that the move to provide reservations to the general category is a ploy by the Modi government to get middle-class votes in the 2019 general elections.
What PM Modi said when the bill cleared the Parliament
By passing The Constitution (One Hundred And Twenty-Fourth Amendment) Bill, 2019, we pay tributes to the makers of our Constitution and the great freedom fighters, who envisioned an India that is strong and inclusive.

— Narendra Modi (@narendramodi) January 9, 2019
Who all are eligible for the reservation?
While the quota targets the general category, the following sub-categories of people will be exempted from it: 1) People owning over 5 acres of land 2) People owning a residential plot of more than 1,000 square feet 3) People owing plots of land more than 100 square yards in notified areas, and people owning plots of land more than 200 square yards in non-notified areas 4) People with annual incomes exceeding Rs. 8 lakh
However, the move has been challenged in the Supreme Court
However, though the new reservation quota has been codified into law, there is a pending challenge in the Supreme Court. On Thursday, the Youth For Equality organization and one Kaushal Kant Mishra challenged the new reservation quota in the apex court, saying that economic criteria could not be the sole basis for reservations. The petition also called the new reservation quota unconstitutional.