#MeToo: MJ Akbar resigns in light of allegations against him
#MeToo: MJ Akbar resigns in light of allegations against him
Written by
Shiladitya Ray
Oct 17, 2018, 05:29 pm
2 min read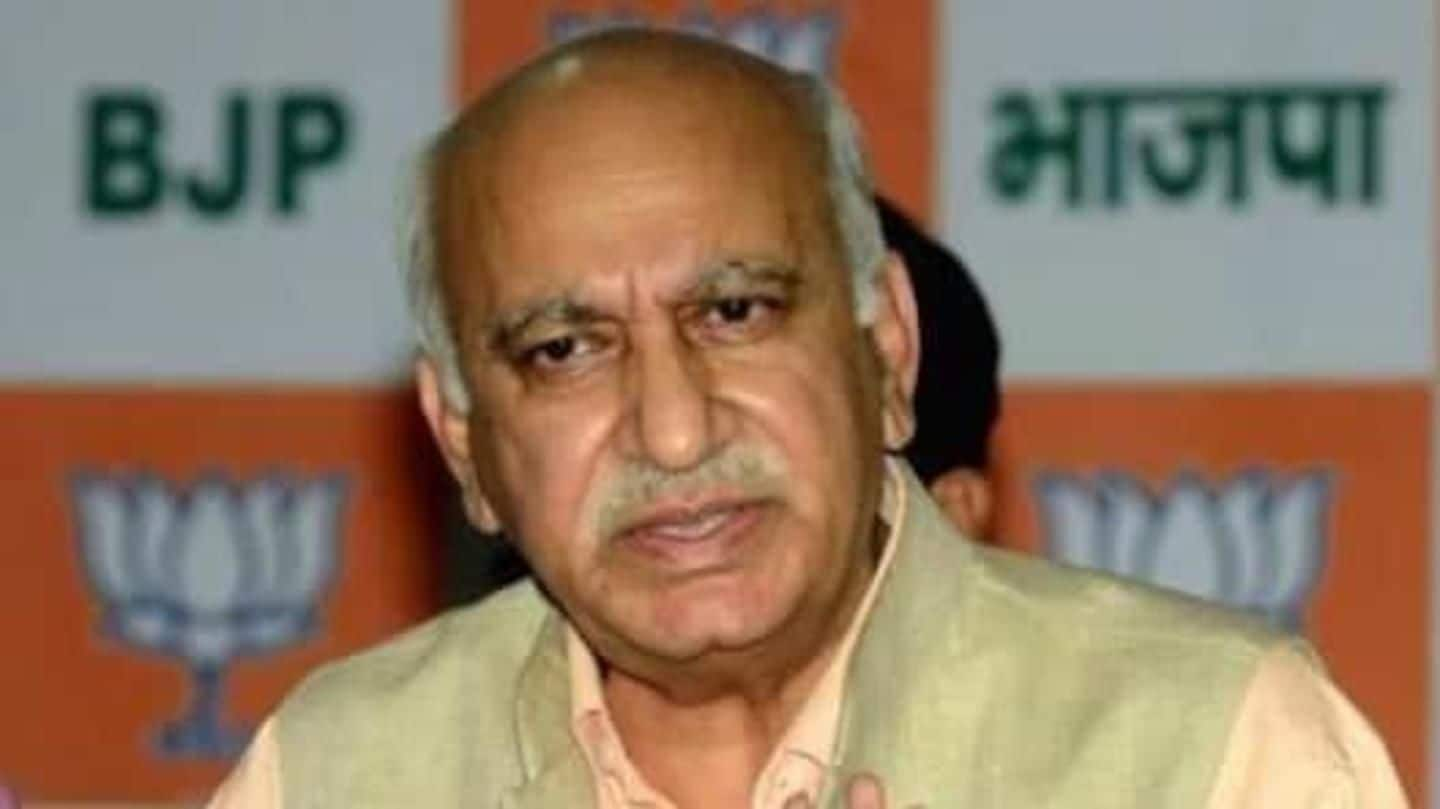 Embattled Minister of State for External Affairs, MJ Akbar, has resigned from his post in light of sexual harassment allegations against him. Akbar had been on a tour of Africa when the allegations surfaced against him. Following the allegations, the BJP government came under criticism from several quarters, prompting Amit Shah to promise that the allegations against Akbar would be probed. Here's more.
READ: MJ Akbar's statement on his resignation
What went down since the allegations surfaced against Akbar
Allegations against Akbar first surfaced when journalist Priya Ramani broke her silence and accused the minister of sexual harassment during his days as a journalist. Following Ramani's allegations, the floodgates opened, and at least 20 other women accused Akbar of sexual misconduct. Yet, Akbar denied all charges and even filed a defamation suit against Ramani. He had also said that he wouldn't resign.
Priya Ramani's allegations against Akbar
Sharing her Akbar story, Ramani said the former editor called her to his hotel room for an interview. She said it was more of a date, less of an interview. Akbar was apparently drinking alcohol and mid-way asked her to sit next to her on the bed, a suggestion she declined. She got the job but vouched to never be alone with him in a room.
Others also broke their silence about Akbar's lewd behavior
After Ramani revealed her story, many women followed suit. As many as 20 women have accused Akbar of sexual misconduct. While one journalist said he ogled at her breasts, another one alleged Akbar pushed his tongue in her throat when she was 18. Another one wrote it was Akbar's harassment which drove her to quit a job at the Asian Age.
The list of women accusing MJ Akbar of sexual misconduct
#MeTooIndia
Women who have come out against MJ Akbar.
Priya Ramani
Ruth David
Saba Naqvi
Shutapa Paul
Majlie de Puy Kamp
Ghazala Wahab
Shuma Raha
Kanika Gahlaut
Suparna Sharma
Kadambini Wade
Prerna Singh Bindra
Swati Gautam
Tushita Patel
And counting...

— Geeta Mohan گیتا موہن गीता मोहन (@Geeta_Mohan) October 16, 2018
The government came under fire from several quarters
Despite Akbar being adamant about his own innocence, the minister and the BJP government came under fire, not only from Opposition leaders, but also from women leaders within the BJP government itself. While Congress chief Rahul Gandhi lauded the women breaking their silence, BJP leader and Women and Child Development minister Maneka Gandhi urged that the government take the allegations against Akbar seriously.