Telangana: Engineer kills wife, four-month-old son; sets bodies ablaze
Telangana: Engineer kills wife, four-month-old son; sets bodies ablaze
Written by
Shiladitya Ray
Feb 11, 2019, 02:49 pm
2 min read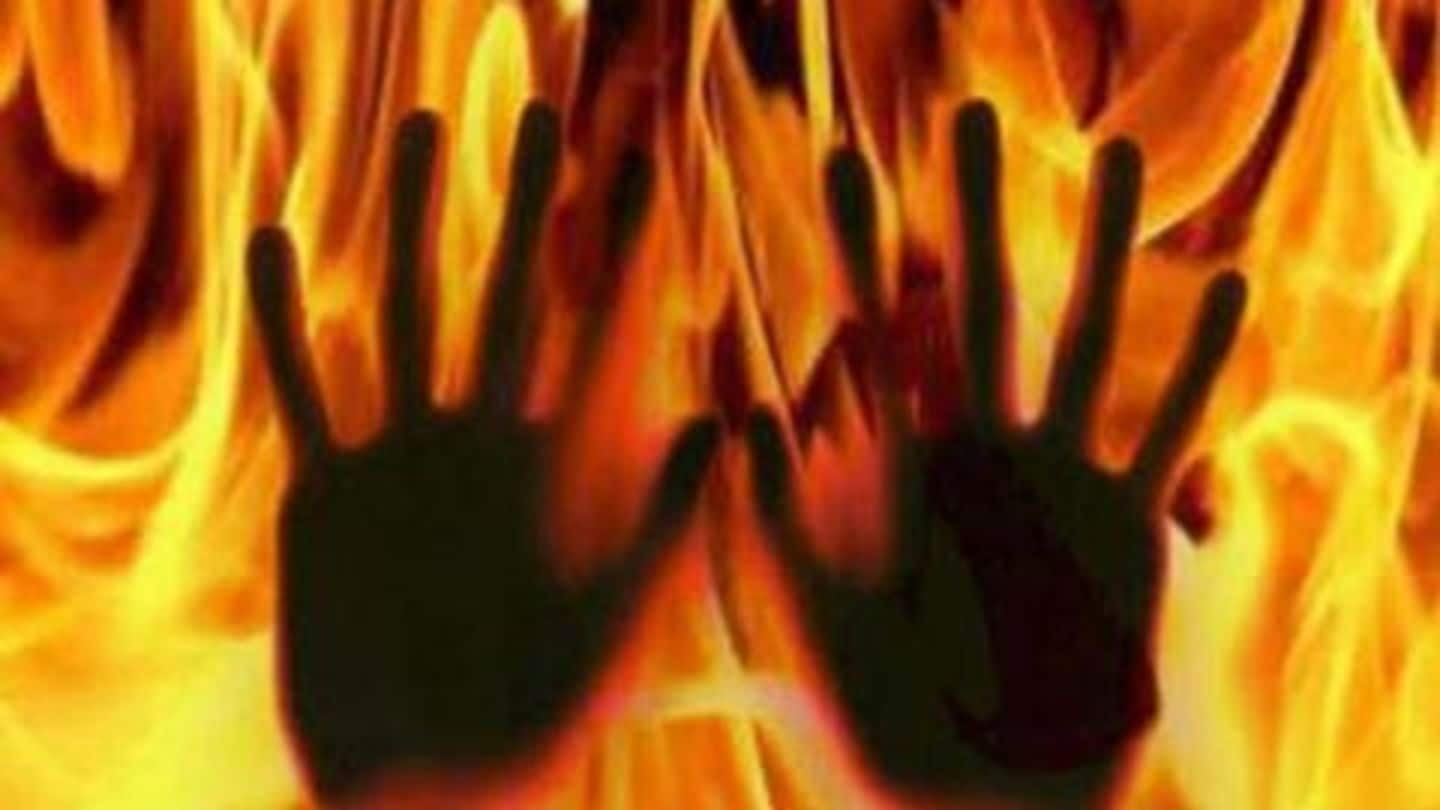 On Sunday, police arrested a 27-year-old man for killing his wife and four-month old son, and setting their bodies on fire. The horrific incident took place in the town of Ghatkesar in Telangana, and a case has been lodged against the accused under Sections 302 and 201 of the Indian Penal Code (IPC). Here are the details.
How the heinous crime came to light
The heinous crime came to light when locals spotted the charred remains of a woman and an infant on a plot of land in Ghatkesar. While a complaint was lodged and the Ghatkesar police began investigating, police from the Jangaon district told them that one Ramesh had approached them and had confessed to murdering his wife and son and torching their bodies.
The couple had had a troubled marriage
Subsequent investigations by police shed more light on the gruesome story of love and hate. It was learnt that 27-year-old Ramesh, a B.Tech graduate, had fallen in love with 26-year-old Sushruta in 2015. Despite their families' objections, the couple ended up tying the knot, and recently had a child. However, their marriage was marred by quarrels between them.
What Ramesh told the cops while confessing
During his confession, Ramesh told the cops that Sushurta had been living with her parents for the past eight months owing to differences between them. On Saturday, she, along with her four-year-old son, visited Ramesh to discuss their problems. However, they ended up having yet another argument, and this time, it led to ruinous consequences.
Ramesh admitted to throttling Sushruta, their son
After their argument, Sushruta consumed sleeping pills, and fed her son a powdered sleeping pill too. While this was going on, Ramesh did not intervene or object. Instead, after they had become drowsy, he drove them to a nearby plot of land, throttled both of them, and set their bodies on fire using petrol he had purchased from a filling station nearby.