Cops claim Shaheen Bagh shooter is AAP-member, party cries conspiracy
Cops claim Shaheen Bagh shooter is AAP-member, party cries conspiracy
Feb 05, 2020, 07:39 pm
4 min read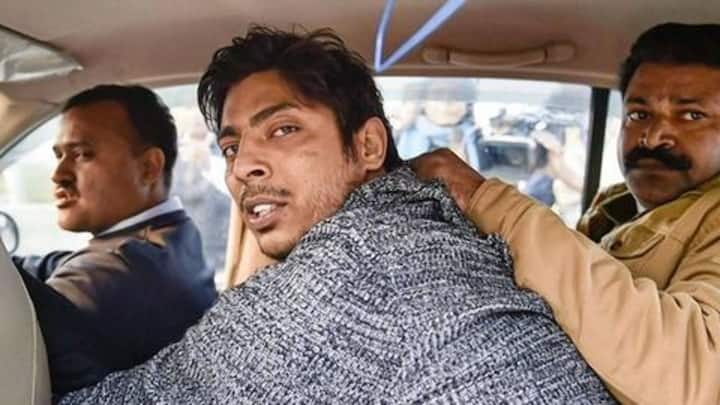 A political storm kicked off late on Tuesday when Delhi Police said that the man who opened fire at Shaheen Bagh last week was a member of the Aam Aadmi Party (AAP). As this revelation gave BJP ammunition to target AAP, the latter called it a conspiracy and accused Delhi Police of working on the orders of the Home Ministry.
Saying only Hindus will prevail, he fired shots
The shooter, identified as Kapil Gujjar, fired bullets two or three times near the site where women have been protesting against the Citizenship Amendment Act (CAA) for almost two months now. 25-year-old Gujjar also raised slogans like "Humare desh mein sirf Hinduon ki chalegi aur kisi ki nahi (in our country only Hindus will prevail)", when cops took him away.
Gujjar and his father joined AAP a year ago: Police
According to police, Gujjar accepted he is associated with the party, headed by Delhi Chief Minister Arvind Kejriwal. "In our initial investigation, we found some photos from Kapil's phone that establish what he has already disclosed — that he and his father had joined AAP a year ago," senior cop of Crime Branch, Rajesh Deo, told media. Some of the photos went viral too.
As pictures spoke, Gujjar's family denied having political links
As the undated pictures, purportedly showing that Gujjar joined AAP in the presence of party members like Atishi and Sanjay Singh were widely circulated, the accused's family said he didn't have any political links. His uncle Fatesh Singh stated neither his nephew nor anyone in the family has political links. "I have no idea where these photographs are circulating from," he told PTI.
Gujjar's father fought elections as BSP candidate, lost, left politics
Claiming that police was quoting the wrong news, he said, "My brother (and Gujjar's father) Gaje Singh, fought Assembly elections in 2008 on a Bahujan Samaj Party ticket and lost. After that, no one from our family had any links with any political party." Gujjar's brother Sachin concurred. "My father and Kapil are not members of AAP," he added.
Sachin attempted to explain the pictures
"During their campaign in our village, last year AAP workers made my father wear a cap and that is the picture that you are seeing on news channels," Sachin was quoted by News18.
Dirty face of AAP stands exposed, said JP Nadda
Unsurprisingly, BJP slammed AAP. JP Nadda, who became the party president last month unopposed, put out a series of tweets claiming people saw AAP's "dirty face". "Kejriwal and his people sold the country's security for political ambition. In the past, Kejriwal used to insult the Army and support terrorists but today his relation with a person linked to terror activities got revealed," he said.
Accused of siding with criminals, AAP hit back
AAP didn't sit back either, with Sanjay Singh telling media that Delhi Police violated the Model Code of Conduct (MCC). "The law says no official can name a (political) party until it has permission from the Election Commission (when the MCC is imposed). Did the DCP take permission from EC? No, he has the permission of (Home Minister Amit) Shah and BJP," Singh said.
Pictures don't prove anything, Singh went on
The Rajya Sabha MP also showed several pictures of BJP leaders, including Prime Minister Narendra Modi, with those named in serious criminal cases. "Asaram Bapu can be seen with PM in this photo. Does this mean the PM must be blamed for all of Asaram Bapu's crimes? (Manohar Lal) Khattar is here seen in the photo with Ram Rahim," Singh pointed out.
"With elections round the corner, BJP is doing dirty politics"
Launching an attack on Shah, Singh said that with just 2-3 days to go for Delhi elections, BJP will indulge in more "dirty politics". "Let us first inquire whether they (Gujjar and his father) are part of the party or whether they were part of the party and then joined any other party after it. I do not know their status," he said.