Soldiers in Siachen and Ladakh lack proper gear, ration: CAG
Soldiers in Siachen and Ladakh lack proper gear, ration: CAG
Feb 04, 2020, 09:13 pm
3 min read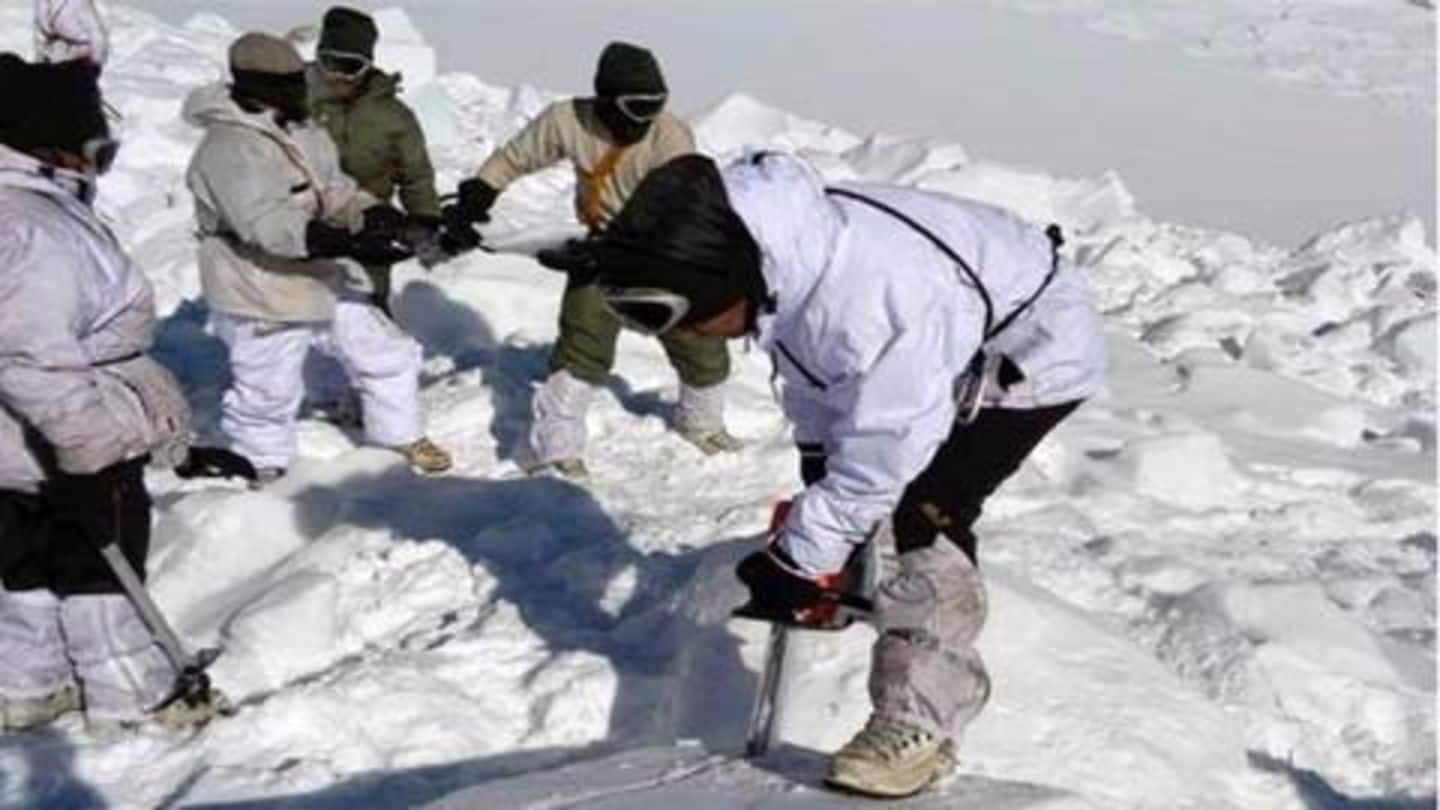 Soldiers deployed in brutish locations like Siachen and Ladakh lack adequate gear and ration, the Comptroller and Auditor General (CAG) said in a report filed before the Parliament on Monday. Since the soldiers lacked equipment like snow goggles, boots, jackets, sleeping bags, they "recycled" items, the top-auditing body concluded. Their calorie intake was also affected by 82%, the report went on.
No snow goggles or boots: Troops suffered for months
The conclusions were based on an audit from 2015-16 and 2017-18, and it brought nothing but bad press for the Defense Ministry. CAG said that between November 2015 and September 2016, the shortage of snow goggles ranged between 62% and 98%. During this time, troops were also devoid of multipurpose boots. In fact, older versions of face masks, jackets, and sleeping bags, were procured.
The conclusions of CAG are worrying, to say the least
Moreover, the report found that at two depots, where the Northern Army's Reserve is stocked, there was a shortage of Extreme Cold Clothing and Equipment (ECC&E). There was a deficiency of 24-100% and 41-100%, it was learned. This adversely affected Ladakh's soldiers. Further, there was a disturbing 15-98% deficiency in 18 products of Special Clothing and Mountaineering Equipment (SCME), meant for troops at Siachen.
Procurement was delayed up to four years, found CAG
"The audit noticed several instances of delay in procurement up to four years from the time of acceptance of necessity...Delayed procurement action...led to an acute shortage of essential high altitude clothing and equipment items (HACE)," CAG said.
If substandard gear wasn't enough, their meal was compromised too
Not only substandard equipment but troops were also not given "special scales of ration", that is necessary to meet their energy requirement. This compromised their calorie intake by 82%, CAG highlighted. "At Leh station, in one instance it was noticed that the special ration items were shown as issued to troops for consumption without their actual receipt," the CAG report found.
Not much was done about housing conditions either
CAG also found that the improvement in housing conditions of the troops, stationed in high-altitude areas, was conducted in an "ad-hoc" manner. "In the first two phases of the Pilot project, extensive summer/winter trials were conducted. The third phase constituted the confirmatory trial, at a cost of Rs. 63.65 crore. This was avoidable since the first two phases were exhaustive," the report added.
Assets on register and assets on ground differed: CAG
"Handing over assets created under pilot project to the units got delayed much beyond stipulated time frame, depriving users of resources which were already scant in challenging climatic conditions. There were discrepancies between the assets shown in Numerical Asset Register and assets on the ground," CAG added.
In response, MoD said deficiencies existed in reserves
In March 2019, the Ministry of Defense gave an explanation for the glaring faults. It said fewer items were procured due to "budgetary constraints". It added, the increase "in the authorisation of equipment for extreme cold clothing and equipment by 64,131 in 2017 led to a deficiency in Army Headquarters (AHQ) reserves which will be made up in due course of time."
Quite obviously, Congress slammed BJP after CAG report got limelight
After details of the CAG report surfaced, Congress quickly slammed BJP. Sharing a link of a news story, Congress tweeted, "The BJP govt has failed our jawans. A CAG report reveals that there has been a 4-year delay in providing critical clothing & equipment for soldiers in areas like Siachen. Our soldiers don't have boots & snow goggles because of this govt's incompetence. (sic)"