For fourth-time, Karnataka police grills students over 'seditious' anti-CAA play
For fourth-time, Karnataka police grills students over 'seditious' anti-CAA play
Feb 04, 2020, 04:33 pm
3 min read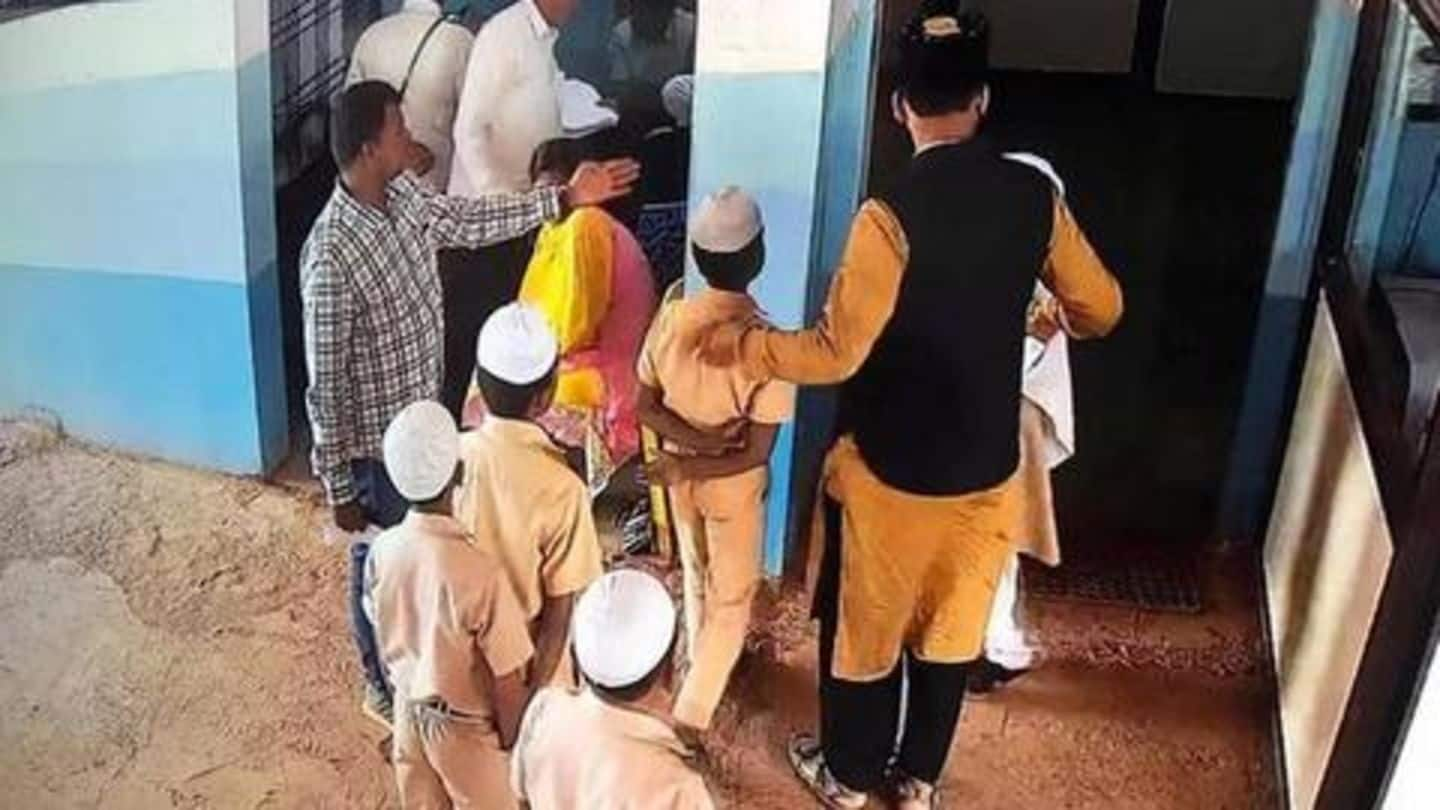 Students of Shaheen Urdu School in Bidar, Karnataka, are spending a lot of time with police officers, thanks to a play on Citizenship Amendment Act (CAA) which was performed on January 21. The play, termed "seditious" by the government, led to the arrest of the school's headmistress and parent of a student. And for the fourth time on Monday, students were questioned.
The case was registered on basis of a complaint filed by social worker Neelesh Rakshyal, who said the school "used" students of Class 4, 5, and 6 for a play against CAA, National Register of Citizens (NRC), and also abused Prime Minister Narendra Modi. On January 28, the management was booked under IPC Sections 124(A) and 153(A). Three days later, arrests happened.
School wanted to spread awareness about CAA, landed in trouble
The school's management said they wanted to spread awareness about CAA, but a line in the play got them in trouble. In the drama, a student of Class 6, whose mother has been arrested, said, "Where will I get my papers from. If I am asked for it, I would beat the person with my slippers." Police believe her mother, Najumunissa, "added" the lines.
Students have been questioned for hours
Since Thursday, a team headed by Deputy SP Basweshwar Hira has questioned students four times. The first interrogation session lasted for some 45 minutes on Thursday, the second one went on for three hours the following day, and on Saturday and Monday, kids were grilled for about an hour each. The school's CCTV footage and other records have also been seized.
Neighbor is looking after child, whose mother is behind bars
Away from her mother, the nine-year-old is being looked after by her neighbor. Najumunissa lost her husband M Aijazuddin seven years ago. She moved to Bidar, took a job as a house help, and got her daughter enrolled at a school that offered education to those belonging to the economically weaker section. She said her daughter merely repeated words she saw on television.
Police say Najumunissa added lines deliberately, headmistress claims innocence
In sharp contrast, police believe Najumunissa wrote the script and asked her daughter to repeat "joote maarenge" several times. In fact, cops have also seized slippers as evidence. But headmistress Fareeda Begum, who is also in custody, said after preparing the broad outline, she tasked seven students with the play's preparation. "I did not know what Najumunissa had prepared," she said.
Upset over arrests, parents in Bengaluru penned an open letter
The police excesses prompted several parents of Bengaluru to write an open letter titled "illegal and inhumane actions of the Bidar police". "In blatant violation of the Juvenile Justice Act (2015), the New Town station police have repeatedly interrogated the school children, some as young as 9, without allowing their parents to be present, for hours at a stretch," they said.
Meanwhile, police haven't revealed much information about the case
The group, 'Parents for Peace, Justice, and Plurality', added, "The police were acting under the diktats of the state government and using an archaic sedition law to suppress dissent against CAA and NRC." They asked what security threat did these women pose. And police on their part didn't reveal much with SP Hira saying, "When we have something to share, we will announce it."