Three tales of migrant workers that will tear you up
Three tales of migrant workers that will tear you up
Mar 30, 2020, 11:42 pm
3 min read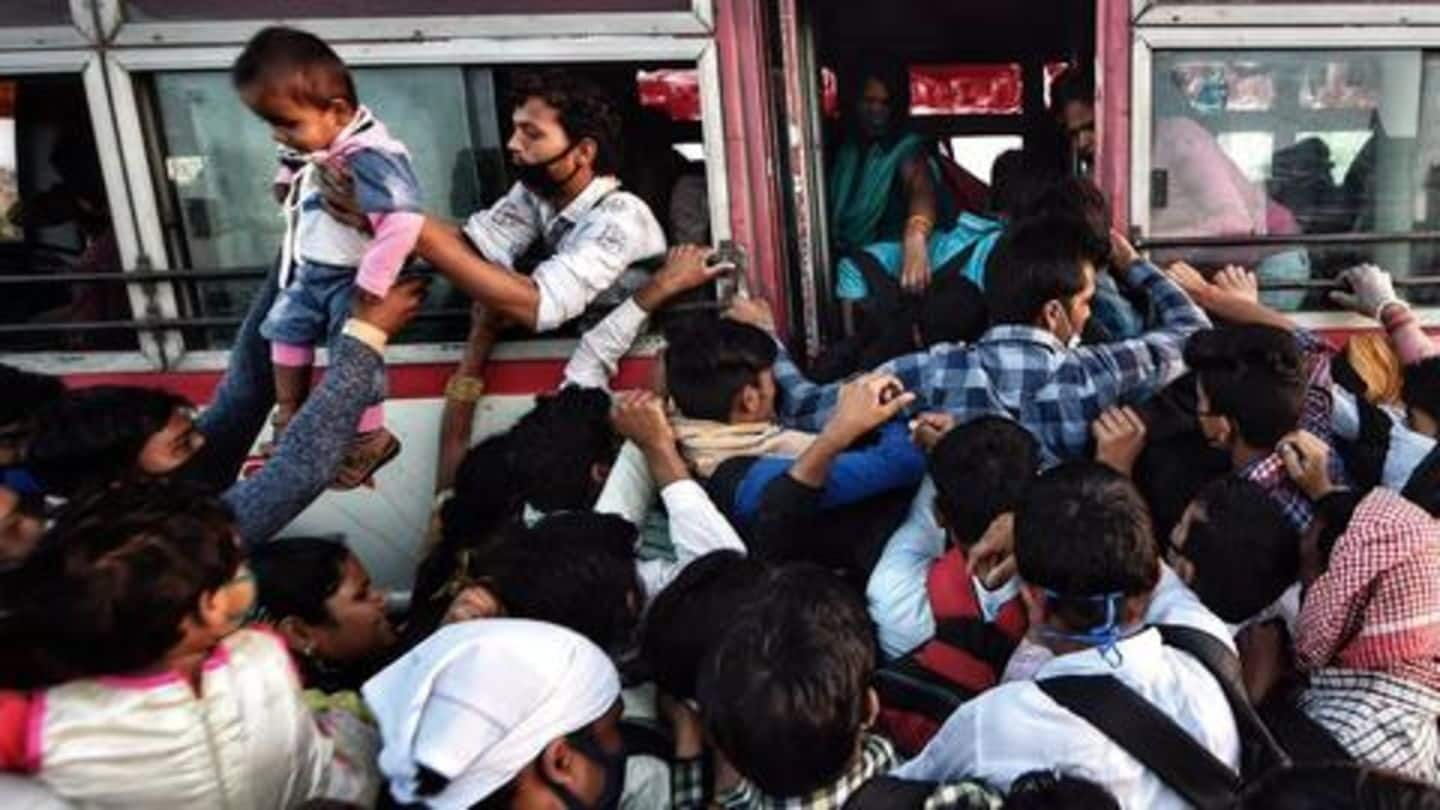 In the last couple of days, we have been bombarded with news reports about migrant workers' plight. With the nation going under the intense lockdown for 21 days starting last Wednesday, they stared at a bleak future, with empty stomachs. Let down by the poor management of the government, they started walking hundreds of kilometers, hoping to reach home. Some succeeded, some failed, some died.
100 km away from home, 38-year-old died on road
On Saturday, 38-year-old Ranveer Singh, who worked as a restaurant delivery person in Delhi, collapsed due to exhaustion and died of a heart attack. He started his journey on foot for his home in Madhya Pradesh, and still 100 kilometer to go, he breathed his last in Agra. In the last call to his kin, Singh said, "Lene aa sakte ho toh aa jao."
Singh is survived by wife and three children
Singh, who lived in Morena, is survived by his wife Mamta and three children, a report in Indian Express said. In the National Capital, he lived in a shanty next to the DDA colony in Kalkaji. On Friday, he spoke to his eldest daughter informing her he was coming home. When she asked how, Singh replied he would walk as nothing is available.
Singh said he had pain in his chest
The first signs of Singh's poor health were known to his family on Friday, prompting his another daughter Pinky to say they wanted him alive. At 5 am, Pinky spoke to him again. "He said he had reached Sikandra Road in Agra. But he couldn't breathe, couldn't say anything. All he said was he had a pain in his chest," she recalled.
Nitin was another worker who died, bus ran over him
Another migrant worker who reached an unfortunate climax due to the lockdown was 26-year-old Nitin. He started walking from Sonipat, where he worked, to his native place Rampur in Uttar Pradesh. On Saturday, Nitin was run over by a bus in the Pakwarha area of Moradabad. He had decided to take the long road after the shoe factory he worked in, shut down.
He died on the spot, his brother revealed
"Three days ago, we left for Rampur on foot because no public transport was available. We walked day and night and reached Moradabad on Saturday. We were near an intersection when bus hit my brother from behind. He died on the spot," his brother said.
In Bareilly, migrant workers were given "chemical bath"
In another shocking story, a group of migrant workers was made to squat in UP's Bareilly and sprayed with disinfectant. A video of the shameful incident surfaced on social media, where the hapless workers were seen sitting on roads while a person, dressed in protective gear, sprayed the chlorine-mixed water on them. Some Twitter users claimed the workers were given a "chemical bath".
This video is enough to shame the entire nation
It was necessary, we asked them to shut eyes: Official
Confirming the news, Ashok Gautam, the nodal officer-in-charge of the COVID-19 mitigation group, said, "We tried to keep them safe and asked them to shut their eyes." Meanwhile, District Magistrate Nitish Kumar said the civic body and fire brigade were asked to disinfect buses. "But they went overboard. We have ordered action against the concerned people," Kumar said, adding that affected people are recuperating.