JNU's Sharjeel Imam, who called for cutting off Assam, arrested
JNU's Sharjeel Imam, who called for cutting off Assam, arrested
Jan 28, 2020, 04:35 pm
3 min read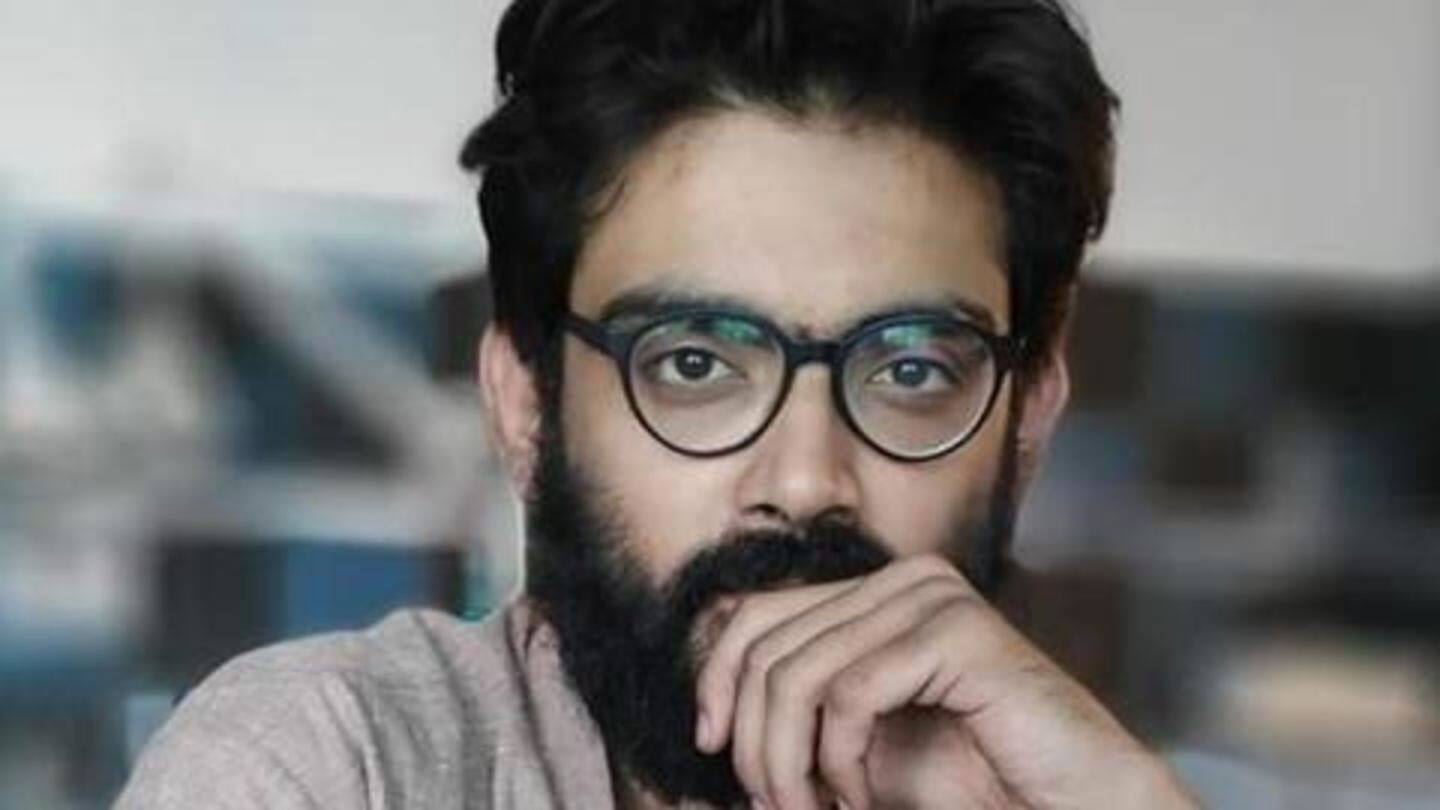 Sharjeel Imam, a student of Jawaharlal Nehru University (JNU), who gave an inflammatory speech demanding to cut off Northeast from India was on Tuesday arrested from Bihar's Jehanabad, said reports. A team of Delhi Police along with their counterparts from Bihar and Aligarh conducted raids at his Bihar home. Earlier, Imam had commented police won't be able to prove charges against him.
From AMU to Shaheen Bagh, Imam spewed venom everywhere
Imam first made the controversial remarks at Aligarh Muslim University on January 16. The Bihar-born laid down plans to disrupt peace and cut off Northeast, even if it is for a couple of months. Once this happens, Centre would hear us, he asserted. Notably, Imam was also involved with the protest at Delhi's Shaheen Bagh as one of the early organizers.
A mob is being readied, Imam said in speech
In the speech, which was widely shared on social media, Imam asserted a mob is being "prepared". He said several protests happen in Bihar, and in case they have the support of 5 lakh "dedicated people", they can easily throw normalcy out of gear. Railway tracks can be vandalized and routes meant for Army can be disrupted, he proclaimed, as his listeners cheered.
The video can be watched here
Sharjeel Imam, the mastermind of 'Shaheen Bagh' protest:

1) Non Muslims must chant "Allah hu Akbar" they must work on the terms conditions of Muslims.

2) Cut Northeast from India as Chicken Neck is Muslim dominated area. pic.twitter.com/MYSPta1qUa

— Anshul Saxena (@AskAnshul) January 25, 2020
He was booked for inciting violence and sedition
Soon, a flurry of cases was registered. Leading the charge were states of Assam and Uttar Pradesh, both ruled by BJP. After them, sedition cases were filed against him in Arunachal Pradesh, Manipur, and Delhi. Imam was accused of inciting hatred among communities and booked under IPC Sections 124A, 153A and 505. If convicted under Section 124A, he can be jailed for life.
Before Imam, his brother was arrested
Imam's arrest come hours after his brother Muzzamil Imam was picked up by police from their ancestral home in Bihar. A political worker associated with anti-Citizenship Amendment Act (CAA) protests in the area, Muzzamil was grilled at Kako police station. About the turn of events, Imam's mother had earlier said his comments were taken out of context and claimed cops were harassing them.
Imam's mother Agsan Rahim claimed he was innocent
"My son is innocent. I don't know about his whereabouts but can swear by God that he is innocent. He is a bright young man. But I can guarantee that upon learning about the cases, he will appear before the investigating agencies," Agsan Rahim said.
Cops interrogated his driver, searched relatives' houses
Earlier, Jehanabad's Superintendent of Police Manish Kumar said Imam's home was raided on Sunday night but to no avail. He was not found at the houses of two of his relatives either, the top cop said. His driver was detained for interrogation and let off later. To note, Imam is the son of Janata Dal(United) leader late Akbar Imam.
Kejriwal asked why Shah hasn't arrested Imam, BJP shot back
As cops looked for Imam, the incident took political undertones with Delhi Chief Minister Arvind Kejriwal asking Union Minister Amit Shah why hasn't he been arrested. But BJP turned the blame on Kejriwal saying he was providing refuge to Imam. "You are hiding Sharjeel imam somewhere just as you saved Kanhaiah (Kanhaiya Kumar) and others in JNU sedition case, (sic)" BJP's GVL Narasimha Rao tweeted.