After 'cut off Assam' remark, JNU's Sharjeel Imam still absconding
After 'cut off Assam' remark, JNU's Sharjeel Imam still absconding
Jan 27, 2020, 12:07 pm
3 min read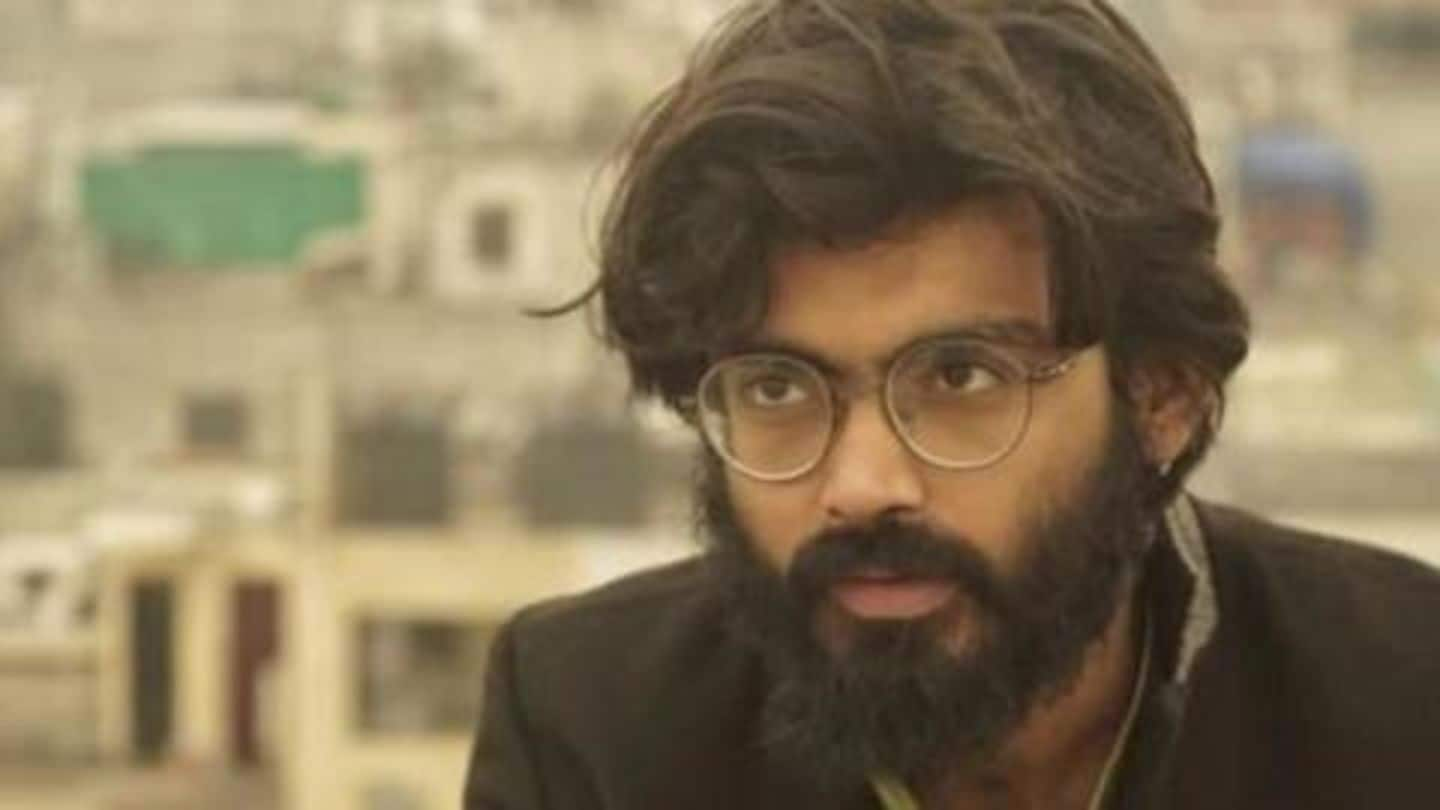 A manhunt of sorts has been launched to nab Sharjeel Imam, a former student of Jawaharlal Nehru University, who gave an inflammatory speech at Aligarh Muslim University on January 16. Imam, one of the organizers of Shaheen Bagh protest, spoke about cutting Northeast from India. After the speaker's video surfaced, he was booked for sedition and a police team conducted raids in Bihar.
JNU scholar, Imam was associated with Shaheen Bagh protest
Imam, who is pursuing PhD in Modern Indian History from JNU, has been a part of Shaheen Bagh's protest against the Citizenship Amendment Act (CAA), since it started on December 16. In fact, on January 24, he again asserted that their aim is to cut Assam and NorthEast from India, while speaking at Shaheen Bagh, much like what he said at AMU.
Imam laid out his plan to cut Northeast from India
The spotlight on Shaheen Bagh's protest largely remained on the women leading it, until Imam's problematic video surfaced. In the clip, he said the main idea was to cut Northeast from India. This can be achieved by vandalizing railway tracks and stopping all routes for the Army to reach there, he explained. Imam added that's the only way to ensure Centre listens to them.
You can watch the atrocious speech here
Sharjeel Imam, the mastermind of 'Shaheen Bagh' protest:

1) Non Muslims must chant "Allah hu Akbar" they must work on the terms conditions of Muslims.

2) Cut Northeast from India as Chicken Neck is Muslim dominated area. pic.twitter.com/MYSPta1qUa

— Anshul Saxena (@AskAnshul) January 25, 2020
In total, five states have booked Imam for sedition
Courtesy the speech, Assam and Uttar Pradesh filed sedition cases against Imam. Later, charges were slapped for the same offense against him in Arunachal Pradesh, Manipur, and Delhi. With cases being filed, the next step of cops has been to nab him. For this, a team from Delhi Police, along with cops from Aligarh and Bihar, conducted raids in Bihar. He hasn't been arrested.
Imam's speech can harm religious harmony, said top cop
Delhi Police's DCP (Crime) Rajesh Deo said Imam made "inflammatory and instigatory speech against the government, which is being widely circulated on social media". This can "harm religious harmony between different religious segments of the society and the unity and integrity of India," he added.
Politicians also came down heavily on Imam
Imam's speech was condemned by politicians as well. Calling him the main organizer of Shaheen Bagh protest, Assam Finance Minister Himanta Biswa Sarma, said he will be brought to law. And Arunachal Pradesh's Chief Minister Pema Khandu said, "This kind of provocation inciting secession of Assam and other NE states from rest of India, creating communal disharmony, will not be tolerated."
He is not from the area: Shaheen Bagh's protester
Naturally, Imam's connection with Shaheen Bagh brought bad news for the protest too, but the women disowned him. "He is not even from the area and was using this platform to promote himself. That is why locals forced him to leave. Our peaceful women-led protest is to uphold the Constitution," Meraj Khan, one of the coordinators, told Indian Express.
Being looked out for, Imam said cops have no proof
Despite the viral clip, Imam said police can not prove him guilty. "I said you have to block roads going to Assam. It was basically a call for chakka jam...They can put cases on me by editing these clips, but there is nothing that they can prove," he told IE. Separately, his mother Afshan Rahim alleged harassment by police.